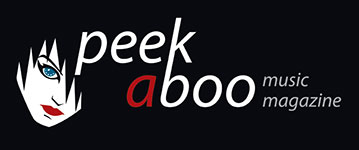 like this cd review
---
MEDIUM MEDIUM
The Glitterhouse
Music
•
CD
Post Punk
[80/100]

Optic Nerve Recordings:
11/12/2016, Paul PLEDGER
---
Formed in 1978 at a time when punk bands that couldn't play more than two notes had succumbed and those that could craft a keen melody or two were broadening their horizons with hit-singles, Peel sessions and decent albums, Nottingham's short-lived Medium Medium were a sort of Dr Feelgood-cum-Gang Of Four-cum-Talking Heads hybrid of angst, attitude and anti-pop with a funk slant.
With just the one album (this one issued originally on Cherry Red) and a couple of singles, Optic Nerve's choice of reissue is to be applauded for bravery. Because while The Glitterhouse isn't exactly a tricky album to find on record marketplace Discogs, nor is it expensive for that matter, it is a decent enough album that is probably under too many people's radars. Maybe a 'deluxe triple-vinyl gatefold' edition is what you need to persuade you, huh?
The main album itself is seven songs long and includes their one big near-crossover track Hungry So Angry, a fraught funk-punk anthem with some tough slap-bass, skin-tight disco beats and hollered vocals that gave the track a Billboard placing and several slots on indie compilations. Close your eyes and you could be listening to NYC's The Bush Tetras or our very own Delta 5 and Maximum Joy (with blokier vocals).
And so it goes through The Glitterhouse - spatial art-funk, post-prog, pub-disco, anti-rock or whatever you want to coin it, the music is accessible yet detached from the mainstream, sometimes soaked in dub (on Guru Maharaj Ji and Serbian Village), occasionally frantic with blasts of sax (Further Than Funk Dream) and frequently embedded with menace (as on Mice Or Monsters or That Haiku).
Head to the other discs however and it's almost like listening to another band. We're in singles, b-sides and compilation rarities territory and apart from the Adrian Sherwood version of Hungry So Angry, the remaining songs lean towards r 'n' b more than punk or post-punk. 1979 single Them Or Me musically resembles Ian Dury, while Freeze wouldn't sound out of place on the flipside of a Talking Heads single. Splendid Isolation could be ABC or Duran Duran if they hadn't employed the slick production chops of Trevor Horn or Colin Thurston respectively - it is very much a 12" single of its time.
Rarer bonuses come in the shape of a few tracks recorded in 2008, unreleased demos and compilation tracks - it's Medium Medium through the ages, warts and all.
This review also appeared on Flipside Reviews
Paul PLEDGER
11/12/2016
---