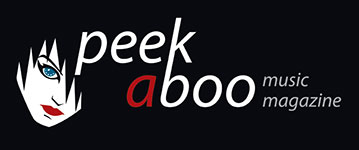 like this cd / vinyl / digital review
---
UMMAGMA
Compass (Leonard Skully Records)
Music
•
CD / Vinyl / Digital
Ambient
•
Electro Pop
•
Electro Wave
[100/100]

06/08/2019, Kevin BURKE
---
A compass by definition draws you magnetically, and guides you to find your destination via an unseen force of nature. In that respect the latest album by Ummagma titled 'Compass' is a work which audiences will be drawn to, an electrifying journey to a musical Mecca. It has been quite a gap since the last Ummagma album release, seven years at that. The husband and wife team of Alexander Kretov and Shauna McLarnon have proved how taking time out of the scene can inject a freshness to creativity.
This hiatus along with their different geographical backgrounds, provides ideas and textures which they have combined to let loose to spectacular effect on this album. 'Compass' perfectly reflects their personalities foremost, with its unique blend of folk-tinged electronica. It is themed with what may be mistaken as a conceptual journey which in fact may start from within oneself. 'Compass' can be perceived as a mindfulness based-outing, and how to distinguish the world around you before taking a step.
All this is simply a healthy background to the powerful music contained within, and it is such a worthwhile rollercoaster of emotional extravagance that it refuses to let you off.
Kicking in, 'Compass' reveals itself with "Rolling", an intro of organic beats, and an urgency to the vocal delivery, brings the drama into the atmosphere of the album early on. Intense sounds spring up joyfully, as it defies into the preceding single from this sonic delight "Caravan". A track with a more ethnically fired sound. Opening with a rush of drums before it collides with a trance-like melody, and even Celtic-styled tinges. Multi-instrumentalist Kretov builds the perfect playground of dream-pop ambiance for McLarnon to soar above. The songstress holds the sound of a bird on the wing, set free and rising majestically above the world.
"Otherwise" has a stylish attachment to reggae as the music caresses over a beautiful collage of sound. Both vocalists add dimensions to the track, giving different levels of enjoyment, Kretov direct whilst McLarnon remains angelic. "LCD" is dreamy pop at its very best, floating on an ether of melodic experimentation. On "Elizabeth 44", one of the standouts of the collection, sublime vocals are matched only by the orchestral arrangements of layered instruments which flow, ending abruptly as the artist mood halts magnificently. "Blown" is an acoustic driven epic, whilst "F-Talking" whispers to a start against a playful tones. Even at its most minimalist, the album refuses to fall into monotony, remains active and surprising.
The further you dispatch yourself into 'Compass' the more worthwhile it becomes, futuristic ear candy for lovers of adventure. The healing flow of energy exudes gracefully from the monumental "Galicticon", refreshing with ideas an instrumental with emotion. Whereas "High Day" explores relationships, the good times from the bad and the reconciliations in love. -"Who cares, whose right, whose wrong". Shauna McLarnon can adapt her voice effortlessly to situations and themes, in this sparkling slice of enjoyment. More Celtic musings fill out the majority of "Colors II", albeit with some smooth electric guitar patterns that tumble out of the speakers. "Cretu", an instrumental similar in scope to "Galicticon" uses again clever movements of rhythm to build theatrics, within flourishes of caustic sound. Closing out 'Compass' is the reflective "Bouquet". Again holding incredible depth, as it fades and soothes in a soundscape only Ummagma as a duo can create.
At times, shades of Wolf Alice, Ladytron and Cocteau Twins are sensed, but only in the form of influence as Ummagma is a beast of its own unique creation. In a perfect world, a release such as this should create waves, perhaps it will, one thing is perfectly clear though, albums such as 'Compass' are a pleasure to behold.
TRACK LIST
1. Rolling
2. Caravan
3. Otherwise
4. LCD
5. Elizabeth 44
6. Blown
7. F-Talking
8. Galicticon
9. Lotus
10. High Day
11. Colors II
12. Cretu
13. Bouquet
For more information on Ummagma and to order Compass
"Bandcamp":https://ummagma.bandcamp.com/album/compass
"Facebook":https://www.facebook.com/ummagma/
Kevin BURKE
06/08/2019
---