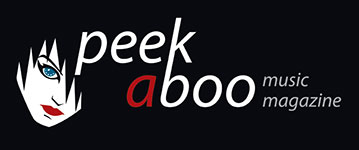 like this digital review
---
UMMAGMA
UMMAGMA
Music
•
Digital
Indie
•
Shoegaze
09/12/2013, Didier BECU
---
This album by this Canadian-Ukrainian duo isn't exactly new, but I don't care. So far Ummagma (what a difficult name to remember!) are not known, so they can use any support especially as they're making gorgeous shoegaze pop like say Unrest or Medicine.
Their stuff has also been observed by Robin Guthrie (yeah, him out of Cocteau Twins and Violet Indiana). It resulted with the wellknown musician remixing one of their tracks.
It's not that easy to describe the music by Alexander Kretov and Shauna McLarnon, but you just feel they're something special.
I know it's very obvious to say but a track like Rotation would have fit perfectly on 4-AD, if only Ivo Watts would have kept the real spirit of his label alive, if you know what I mean. Sometimes they're noise (yeah, think My Bloody Valentine) and then at other moments they're making ethereal pop. So yeah, it's a real mixbag from all different (great) styles.
Anyway, you can discover this album (and more) on their Bandcamp-page. Do it!


Didier BECU
09/12/2013
---