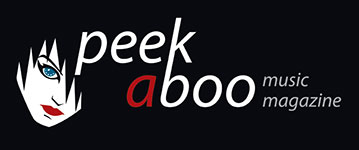 like this cd review
---
JOHNATHAN CHRISTIAN
Beautiful Hideous
Music
•
CD
Dark Wave
•
Doom
•
Gothic Rock
[85/100]

BMI/STIM
09/12/2013, Filip VAN MUYLEM
---
I must say this is yet another artist I didn't know before. I only listened to a few bits before accepting the job and I must say the result is up to it! This phrase helped me out: 'Dark Wave Rock n Roll Doom from Swedish Post-Punk pioneer Christian Granquist and New Creatures' keyboardist Johnathan Mooney'. And off course: this is their debut album that must have been the reason why it didn't ring a bell!
At some points this one reminds me of the early Christian Death anno 2013. The title describes is perfectly 'Beautiful Hideous'!
The opening track is a pearl 'I Walk This Earth Alone', like Christian Death would have proposed it anno 2013. It has a nice piano, some metal influences, a warm harmonic sound and dark lyrics. A band like Lacrimosa would be nice as a second option to bring this song to life! The nice cello in the beginning of 'Before The Dark' is nice, just as the haunting and dark sound. The French part is also nice, just as the different voices jumping in. It's an epic song that will haunt a lot of heads! 'Fallen' sounds a bit more positive than the rest, but don't let yourself be misled! 'Beautiful Hideous' has something mystic and sounds a bit like a Belgium Artist called Daan. Love the piano and the mixed up tempo. 'Haunted' could be a slow song from Marilyn Manson, love the sound and the cold anger. The vampire's will over this song and once again I start thinking about Christian Death as a referral. 'Just to Ease the Pain' is a nice interlude, slowly growing. 'My Private Room' is a soft and melodic metal song that sounds as if the singer was too depressed to perform at full throttle and is thinking about ending his life. 'Downtrodden' sounds as if Nick Cave was ready to jump in and start one of his great ballads. Once again the darkness reaches out and mixes with a beautiful piano (and a cello or is it a violin?). 'The Sweetest Betrayal' is a nice title and a pearl on the musical level! This one could feature during a Burlesque show in Paris! 'Chauffeur' is a nice Duran Duran cover, but I doubt if a lot of people will actually recognize the song! It's clear that they have their own sound and change any song into one of their own!
As bonus we get 'Haunted' (Another World Attrition Mix and here the song clearly changes into an Attrition song!) & 'Beautiful Hideous' (Hard On My Sleve Mix).
Once again I discover a nice band! Keep up the good work!
Filip VAN MUYLEM
09/12/2013
---