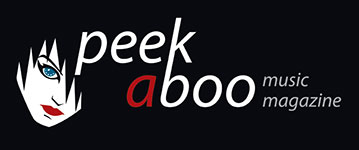 like this documentary review
---
MARK COUSINS
A Story Of Children & Film
Movie
•
Documentary
Documentary
[85/100]

Homescreen
09/12/2013, Didier BECU
---
Last year Mark Cousins made the remarkable The Story Of Film, a 15 hours long documentary in where the Irish movie buff compiled 120 years of cinematography. Some were criticizing his elitist approach, but it's absolutely without any doubt the most comprehensive summary you'll ever find. Cousins didn't rest afterwards and went further with his investigations. His newest offering is named A Story Of Children & Film. As the title suggest, the film fanatic is searching which role the child has played throughout cinematographic history.
Cousins begins his documentary with comparing a child with a painting from Van Gogh. The head of a child is between 30 and 40 centimetres big. It's the same surface as the window Van Gogh was looking through when he was residing in the hospital. From this tiny view the painter made one of his greatest masterpieces ever. Who looks at something small, sees something big. A thought that has been running through the mind of several directors when they were making their movies with children. Even more, by the use of children directors often went back to their own childhood.
Mark Cousins loves film a lot. He sees things that others don't. Agreed, by times he's really exaggerating by seeking it all too far, but at the end of the day it's a breathtaking journey in the history of cinema. Kids are fabulous in front of a camera. By showing 53 fragments from various pictures (from a blockbuster like E.T. till obscure works from Eastern Europe) Cousins shows what a child can do when put in front of a camera. Sometimes innocent, now and then forced (Shirley Temple's laugh is a fine example), at other times brutal (like the kid who's throwing an egg at the camera lens in Los Olvidados from Bunuel) or just a kid who's looking for some luck (Les 400 Coups).
At the end of this 90 minutes-trip you'll surely see movies through different eyes. Once again Cousins shows his passion for world cinema (and also his despise towards Hollywood). That's perhaps the sole thing you can accuse him of (and of course, the fact that he's proud of his enormous film knowledge and showing that in every sentence he uses!), but for the rest we can only say that A Story Of Children & Film is an absolute must.
This excellent documentary is now out on DVD on Homescreen.
Didier BECU
09/12/2013
---
Vorig jaar verbaasde Mark Cousins vriend en vijand met The Story Of Film, een 15 uur durende documentaire waarin de Ierse filmkenner 120 jaar cinemakunst op een briljante manier samenvatte. Er werd hem wel een elitair toontje verweten, toch is het sowieso de beste documentaire die ooit over film is gemaakt. Cousins bleef niet op zijn lauweren rusten en ging nadien verder met zijn onderzoek. Zijn nieuwste telg heet A Story Of Children & Film. Zoals de naam laat vermoeden gaat de wandelende filmencyclopedie op zoek naar de rol die het kind in de cinemageschiedenis speelde.
Cousins vangt deze documentaire aan door een kind te vergelijken met een schilderij van Van Gogh. Het hoofd van een kind is zo'n 30 à 40 cm groot. Dat is even groot als het venster waardoor Van Gogh keek toen hij in een hospitaal lag. Met dat klein beeld voor zijn ogen schilderde hij evenwel één van de grootste werken uit zijn leven. Wie naar iets kleins kijkt, ziet iets groots. Dat moeten ook de regisseurs hebben gedacht die een beroep doen op kinderen voor hun films. Meer zelfs, door het gebruik van kinderen gaan de cineasten vaak terug naar hun eigen jeugd.
Mark Cousins houdt zielsveel van filmkunst. Dat merk je alleen op de manier waarop hij met zijn passie omgaat. Hij ziet dingen die andere cinefielen niet zien. Toegegeven, soms is het allemaal wat vergezocht, maar toch blijft hij een fantastische gids die je op een fascinerende manier doorheen de filmgeschiedenis loodst. Kinderen zijn geweldig voor de camera. Aan de hand van 53 filmfragmenten (van E.T. tot obscure films uit het voormalig Oostblok) toont Cousins wat een kind kan doen voor de camera. Soms onschuldig, bij momenten geforceerd (de lach van Shirley Temple bijv.), nu en dan brutaal (een arm kind dat regelrecht een ei in de lens gooit bij Los Olvidados van Bunuel) of gewoon een kind dat op zoek is naar zijn eigen droom (Les 400 Coups).
Na afloop van deze 90 minuten durende documentaire zul je ongetwijfeld de filmwereld alweer op een andere manier bekijken. Ook deze keer steekt Cousins zijn voorliefde voor wereldcinema (en dus ook zijn afkeer voor Hollywood) niet onder stoelen of banken. Dat is misschien het enige wat je hem kwalijk kan nemen (en ook natuurlijk dat de man graag pocht met zijn fenomenale filmkennis), maar voor de rest is A Story Of Children & Film een absolute must.
Deze documentaire is op dvd uitgebracht door Homescreen.
Didier BECU
09/12/2013
---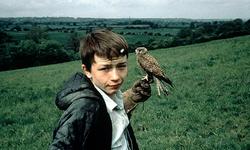 ---