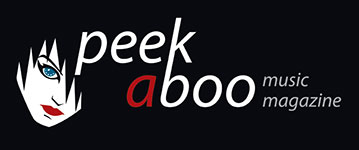 like this movie review
---
CESC GAY
Una pistola en cada mano
Movie
Arthouse
•
Drama
•
Romantic
[72/100]

Homescreen
09/12/2013, Didier BECU
---
As it seems like Pedro Almodóvars song is coming to its end, time is ripe for new upcoming Spanish talent. A director as such is Cesc Gay who previously made the quite fine Krámpack. His latest production Una Pistola En Cando Mano is another winner that charmed the Spanish audience. It's a sketchmovie about relations. Well, perhaps relations aren't exactly the right term to use as they all ended in some way. Over here this nice picture was pretty good achieved by the press as well. Totally deserved, as Una Pistola En Cando Mano is perhaps not cinema grand cru, but definitely a picture you'll watch in one breath.
Una Pistola En Cando Mano literally means "a pistol in each hand". Of course the director is pointing at what's inside every man's trousers. The owner is proud (of course) of it, but his beloved owning also wants to work from now and then. That's exactly the problem these protagonists are struggling with. Gay outlines six funny sketches in where men literally are running after their dicks. One sits on a bank in the park to spy his adulterous wife, another one tries to save his broken marriage, there's a clerk who tries desperately to get his female colleague in his bed while others are waiting for their next appointment with the shrink.
They are indeed all those typical ingredients you can find in such a typical Woody Allen-movie. You can even state that somewhere Una Pistola En Cando Mano is the Spanish equal from Hannah & Her Sisters. Of course without the world's most famous neurotic and all added with a cosy southern feel that makes you long to Barcelona. Over here the actors are all quite unknown, but in Spain they're all real stars that makes Una Pistola En Cando Mano a real all-star comedy. A fine example is Candela Peña who won a Goya (the Spanish Oscars) for the best female supporting role, an actress most movie buffs indeed know as Nina from Almodóvars Todo sobre mi madre
Una Pistola En Cando Mano is now out on DVD and is released in the Benelux by Homescreen. A fine small movie that will chain you for 90 minutes at your television screen. Sometimes that's all we need…..
Didier BECU
09/12/2013
---
Omdat het ernaar uitziet dat het liedje van Pedro Almodóvar uitgezongen raakt, komen er stilletjes aan andere kapers op de Spaanse kust. Cesc Gay die eerder verraste met de aangename Krámpack is zo'n voorbeeld daarvan. In zijn thuisland is Una Pistola En Cando Mano alvast opnieuw een schot in de roos geworden, want het Spaanse publiek ging massaal naar de bioscoop om deze toch wel heerlijke, verfrissende relatiekomedie mee te pikken. Alhoewel, de term relatiekomedie al bij al toch een contradictie is. Van echte verhoudingen is er immers niet echt sprake meer, gewoonweg omdat ze stuk voor stuk zijn spaak gelopen. Ook in onze contreien kon deze prent op de nodige positieve woordjes rekenen. Terecht, want alhoewel Una Pistola En Cando Mano zeker geen grootse cinema is, kijk je deze filmrit toch in één ruk uit.
Una Pistola En Cando Mano betekent letterlijk "een pistool in elke hand" en natuurlijk heeft de regisseur het over wat er zich in de onderbroek van iedere man bevindt. De bezitter is er natuurlijk apetrots op, maar het beestje moet ook nog kunnen werken. Dat is nu net het probleem bij de protagonisten. Gay vertelt op een luchtige (maar vooral originele) manier zes sketches waarin zes mannen letterlijk hun lid achternalopen. De ene zit op een bankje zijn overspelige vrouw te bespioneren, een ander probeert de brokken van een echtscheiding te lijmen, in een ander deel probeert een kantoorbediende wanhopig zijn vrouwelijke collega in bed te krijgen en dan weer heb je andere mannen die met hun handen in het haar op een verlossend gesprek met de therapeut wachten.
Inderdaad, allemaal het soort ingrediënten die je in een Woody Allen-kraker kan verwachten. Mits wat goede wil zou je dan ook gerust Una Pistola En Cando Mano het Spaanse broertje van Hannah & Her Sisters kunnen noemen. Weliswaar wel zonder de neuroot en met een lekker zuiders tintje dat de kijker naar het zonnige Barcelona doet verlangen. De acteurs zijn bij ons bijna stuk voor stuk onbekenden, maar in Spanje is dat anders. Zo ging Candela Peña met een Goya (de Spaanse Oscars dus) voor de beste vrouwelijke bijrol aan de haal. Inderdaad, fanatieke cinefielen weten dat dit Nina uit Almodóvars Todo sobre mi madre is.
Una Pistola En Cando Mano is op dvd in de Benelux uitgebracht door Homescreen. Een kleine heerlijke film die je negentig minuten aan het scherm kluistert, soms moet dat niet meer zijn….
Didier BECU
09/12/2013
---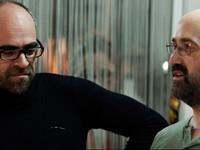 ---