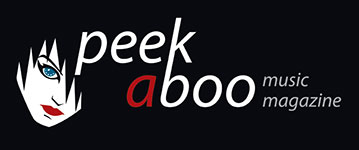 like this movie classics review
---
JEAN-JACQUES BEINIEIX
Betty Blue (37°2 Le Matin)
Movie
•
Movie classics
Drama
[82/100]

Second Sight
05/12/2013, Didier BECU
---
37°2 Le Matin (or Betty Blue if you prefer its international title) is a movie you have to see at least once in every decade. Those are the words from Jean-François Robin, the man who made the splendid cinematography for this French cultfilm. It's a statement we can only agree with, especially now as the movie is out in a restored version on Blu-ray that is released by the British Second Sight-label.
Today it's simply impossible to imagine French cinema without this classic, but in the 80's it was a total different matter. It was especially director Jean-Jacques Beineix who was responsible for this. This enfant terrible who was a pupil from both Claude Berri and Claude Zidi already made two enormous flops: Diva and La Lune Dans Le Caniveau. No one could actually understand how the script of the famous book by Philippe Dijan could have landed on his doormat. From the early beginning on, the director was setting his own strict rules that were quite unpopular among his producers. They were for instance extremely interested in giving Isabelle Adjani the leading role. Beineix resisted against this proposition as much as possible. There was nothing wrong with Adjani, the only thing the director wanted to avoid was that his newest picture would become some blueprint from L'été Meurtrier, the movie that made a star out of Adjani. Beineix chooses someone totally unknown: Béatrice Dalle. An absolute good choice it seemed later as from that moment on France had a new filmdiva.
And then there was that length! Earlier in his career Beineix had made producers furious by making La Lune Dans Le Caniveau four hours long and it soon came clear that he would do the same with 37°2 Le Matin. The original version counts 184 minutes (which is the version you'll get here, and so 7 minutes longer as the one that appeared on DVD earlier). Almost one hour of footage didn't make it to the cinema version. The makers consider the short version as an amputated one, even if actor Jean-Hugues Anglade kind of agrees that the director's cut is far too long.
Due to the many nude scenes Betty Blue got a reputation as a scandal movie. And yet, even if some people will be offended by some footages, this masterpiece by Beineix is in the first place a beauty tale of the impossible love. Zorg (Jean-Hugues Anglade) leads a happy life at a resort where he fixes up beach chalets. Suddenly his good arranged life is disturbed by the presence of the sensual Betty (Béatrice Dalle). The two are having an intense romance. Everything seems perfect till the day Zorg discovers that his lover suffers from a psychic disease. A beautiful fairy tale becomes a nightmare.
Betty Blue is an unique, magnificent tour de force from a director who was at its highest peak. Of course there's the impressive performance from Béatrice Dalle as well. It's still bizarre though that the actress was never able to reach that same (exceptional) level. Having said that, there's also the undeniable acquirement from the director. Even if he could count on the magnificent work from cinematographer Robin and the intense music that's been composed by Gabriel Yared ( the soundtrack is quite similar to the one from Le Fabuleux Déstin D'Amélie Poulain by Yann Tiersen)., Betty Blue is Beineix's child. The film became later one of the biggest French pictures of all time, although the makers were even expecting more from it in the 80's. The movie was nominated for 9 Césars (the French Oscars), but at the end of the day the picture only won an award for the best poster!
Betty Blue is finally out on Blu-ray. It's definitely a movie of all times that will always be remembered. On this luxe edition you can find as bonus a DVD containing a documentary about the making of this French epic. The Blu-ray is out on the British Second Sight-label, overseas costumers can find this gem in all the usual online-stores.
Didier BECU
05/12/2013
---
37°2 Le Matin (of Betty Blue indien u de internationale titel verkiest) is een film die je ten minste één keer per decennium moet zien. Althans dat zijn de woorden van Jean-François Robin, de man die verantwoordelijk was voor de oogverblindende fotografie van deze Franse cultprent. Het is eigenlijk een stelling die we alleen maar kunnen bijtreden, zeker nu deze film in een gerestaureerde en ongeknipte versie op Blu-ray via het Britse Second Sight-label is te vinden.
Anno 2013 kun je dit Franse monument niet meer wegvinken uit de cinemageschiedenis, maar in de jaren 80 was dat toch anders. Het was vooral de maker van deze prent die daar voor veel tussen zat. Jean-Jacques Beineix was toen een echt enfant terrible. Deze leerling van Claude Berri en Claude Zidi had voor Betty Blue namelijk twee enorme flops op zijn naam staan: Diva en La Lune Dans Le Caniveau. Niemand begreep dan ook hoe het mogelijk was dat de verfilming van Philippe Dijans populaire boek bij hem belandde. Meteen bij aanvang stelde de cineast zijn eigen wetten die niet bepaald bij iedere producer in het juiste keelgat schoten. Allereerst was er de hoofdrol. Beineix verkoos een compleet nieuw gezicht, maar de geldschieters wilden Isabelle Adjani als publiekstrekker. De filmmaker verzette zich op alle mogelijke manieren tegen deze keuze. Met Adjani was er wel niks mis, alleen wilde Beineix voorkomen dat 37°2 Le Matin een flauw doorslagje zou worden van L'été Meurtrier, de schandaalprent waarmee de Française in geen tijd een absolute ster werd. Beineix bleef evenwel hardnekkig bij zijn standpunt en pikte Béatrice Dalle bijna letterlijk van straat op. Een goed doordachte beslissing, Frankrijk had er immers meteen een diva bij.
En dan was er natuurlijk het probleem van die lengte! Eerder in zijn carrière had Beineix zijn producenten al eens gek gekregen door met La Lune Dans Le Caniveau een film van bijna vier uur te maken en het zag ernaar uit dat hij dat ook met Dijans boekverfilming zou doen. Van de oorspronkelijke 184 minuten (die je op deze Blu-ray integraal terugvindt en daarmee dus 7 minuten langer is dan de eerder verschenen versie op dvd) verdween bijna een uur in de prullenmand. De makers beschouwen de bioscoopversie dan ook als geamputeerd, ofschoon bijv. Jean-Hugues Anglade die de mannelijke hoofdrol op zich neemt mondjesmaat toegeeft dat de director's cut eigenlijk onnodig lang is.
Wegens de vele expliciete naaktscènes werd Betty Blue al gauw een schandaalfilm. Ook al zullen bepaalde kwezeltjes de gordijnen invluchten bij het zien van al dit bloot, blijft Beineixs meesterwerk in de eerste plaats een verhaal over een onmogelijke liefde. Zorg (Jean-Hugues Anglade) leidt als klusjesman op een terrein van strandhuisjes een zorgenloos leventje. Plotseling wordt zijn leven overhoop gegooid door de komst van de sensuele Betty (Béatrice Dalle). De twee beginnen een innige relatie. Alles ziet er rooskleurig uit, tot op het moment dat Zorg er zich van bewust wordt dat Betty psychisch ziek is. Een sprookje wordt een intens drama.
Natuurlijk is er de fenomenale verschijning van Béatrice Dalle die als geen ander haar stempel op deze film drukte. Gek genoeg heeft de Française nadien nooit meer datzelfde (hoge) niveau kunnen halen. Minstens even belangrijk is de inbreng van Beineix, een cineast die op dat ogenblik op het hoogtepunt van zijn kunnen stond. Weliswaar kon hij profiteren van zowel de geniale kiekjes van Robin als van de intrigerende muziek van Gabriel Yared (een prachtige soundtrack die wat lijkt op die van Le Fabuleux Déstin D'Amélie Poulain), maar toch is Betty Blue in de eerste plaats zijn kind geworden. De film werd later wel één van de grootste Franse cultprenten , maar bij aanvang hadden de makers het wellicht nog mooier gezien. Zo werd dit drama voor maar liefst negen Césars (de Franse Oscars) genomineerd, om uiteindelijk toch maar één beeldje voor de beste filmposter te kunnen verzilveren.
Betty Blue is dus nu (eindelijk) op Blu-ray uit. Het is een film van alle tijden die voor altijd tot de verbeelding zal spreken. Bij deze toch wel luxeuitgave vind je ook nog een dvd terug met daarop een zeer leuke documentaire van meer dan een uur.
Betty Blue is uitgebracht op het Britse Second Sight-label, maar vlot verkrijgbaar via de bekende kanalen.
Didier BECU
05/12/2013
---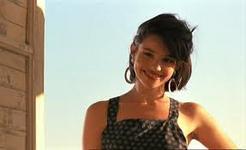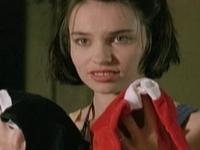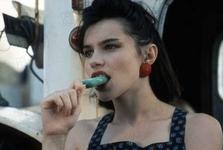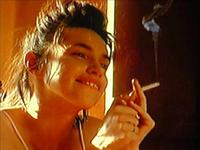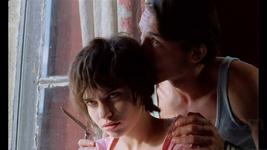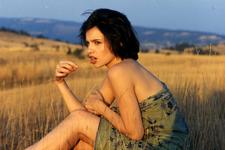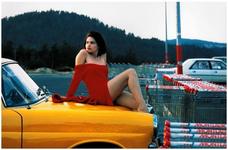 ---