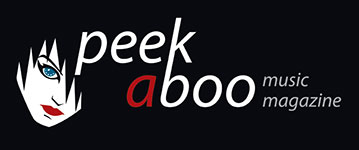 like this vinyl review
---
NOTHING
Suns And Lovers EP
Music
•
Vinyl
Indie
•
Shoegaze
[80/100]

26/07/2011, Paul WILLEME
---
Whoever names his band Nothing must either have a significant portion of self-relativism, or at least a slightly masochistic streak. Whatever it is, the quintet from Philadelphia whose debut EP we would like to recommend highly is on track to become a new star in the shoegaze firmament next to groups like Crocodiles, Ceremony, Weekend or The Pains Of Being Pure At Heart. Since the latter took the road to mainstream pop with their most recent album, there was a vacancy that needed to be filled anyway.

Besides these more recent references, the music of Nothing also reminded us of primal shoegazers like My Bloody Valentine or Ride. The title track "Suns And Lovers" settled in our ears from the first listening session, much like "Sight Of You" by Pale Saints once did. The dreamy guitar and melancholic vocals that sing about a lost love withstand repeated listening sessions flawlessly without compromising its strength or atmosphere. Ditto for 'Carnival'.

The two new tracks were complemented with a new recording of "Last Days In Bouville" that appeared earlier on the download-only EP "Poshlost". The track was rerecorded in the studio of industrial noise label Hospital Productions and produced by Kris Lapke and Cold Cave frontman Wes Eisold. Although it's a nice indie rocksong, it pales in comparison to the new tracks.

A mere 300 copies of the vinyl EP "Suns And Lovers" are being distributed by the Japanese label Big Love, who will donate half of the proceeds to the victims of the recent tsunami over there. If you order too late, or worse, if you don't have a turntable, you can download the EP for free at the group's bandcamp webpage.
Paul WILLEME
26/07/2011
---
Wie zijn groepje Nothing noemt moet ofwel over een behoorlijke portie zelfrelativering beschikken, of op zijn minst een licht masochistisch trekje hebben. Wat er ook van aan is, het vijftal uit Philadelphia waarvan we de debuut EP wensen aan te prijzen is goed op weg een nieuwe ster te worden aan het shoegaze-firmament naast groepen als Crocodiles, Ceremony, Weekend of The Pains Of Being Pure At Heart. Nu deze laatste met hun meest recente album de afslag naar mainstream pop hebben genomen was er alvast een plekje vrij dat ingevuld diende te worden.

Behalve deze recente referenties deed de muziek van Nothing ons uiteraard ook denken aan oer-shoegazers als My Bloody Valentine of Ride. De titeltrack "Suns And Lovers" nestelde zich vanaf de eerste beluistering in ons gehoor zoals "Sight Of You" van Pale Saints dat ooit deed. Het dromerige gitaarspel en de weemoedige zang over een verloren liefde doorstaan feilloos herhaaldelijke luisterbeurten zonder aan sfeer en kracht in te boeten. Idem dito voor "Carnival".

De twee nieuwe tracks werden aangevuld met een heropname van "Last Days In Bouville" dat eerder al op de download only EP "Poshlost" verscheen. De track werd heropgenomen in de studio van het industrial noise label Hospital Productions en geproduceerd door Kris Lapke en Cold Cave frontman Wes Eisold. Hoewel het een leuk indierock nummertje is, steekt het toch wat bleekjes af tegen de nieuwe tracks.

De vinyl EP "Suns And Lovers" verschijnt op slechts 300 exemplaren op het Japanse label Big Love, dat overigens de helft van de opbrengst zal doneren aan de slachtoffers van de recente tsunami. Wie achter het net zou vissen, of erger nog, niet over een platenspeler beschikt, kan voorlopig de EP ook gratis downloaden via de bandcamp webpagina van de groep.
Paul WILLEME
26/07/2011
---