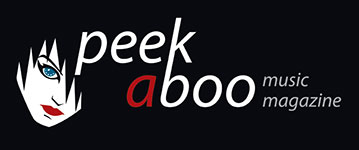 like this cd review
---
VARIOUS ARTISTS
Pina
Music
•
CD
Soundtrack
[90/100]

26/07/2011, Bernadette ALLAERT
---
Let me start with the summary that should normally conclude an article.
This album encompasses a lot of things. Many topics, lots of art, much artistry, a lot of music, many people, many nationalities.
The album contains different music genres. All the artists work with a major professionalism. It's about a project involving dance, film and music, executed and performed with professional knowledge and skill.
And now my personal opinion. I find this music so beautiful that listening to it on my MP3 player is insufficient. The volume should sound from the speakers. Again, there is a lot: a lot of beauty and emotion.
Many topics
Pina is the soundtrack to the Wim Wenders film made in homage to the German dancer, choreographer, dance teacher and artistic director of the Wupertal Tanztheater: Pina Bausch. Through the unique style and close collaboration with musicians and dancers while creating a performance, she was (and still is) a great influence on contemporary choreographers and dancers.
Director and documentary filmmaker Wim Wenders and Pina Bausch, met in Venice, after a performance of the choreography Café Müller. They became friends, and with the passage of time the plan for a joint film grew. But Wenders felt confronted with the limitations of the movie medium in order to visualise the unique movement, gesture, language and music. The story goes that the plan became a joke among friends: "When?", "Once I know how... ".
It was actually the digitally produced 3D film of the Irish rock band U2 (U2 3D), which brought Wenders the idea that the use and application of 3D could make the project achievable. By adding space to the two-dimensional plan, the director considered it possible to visualise Pina's Tanztheater. In early 2009 the preproduction of the project started. But several months later disaster struck. Pina Bausch died suddenly and unexpectedly on June 30. Wenders was encouraged by fans, family, friends and dancers to continue the project. The film became a tribute to the grande dame of the dance. As from this spring, the film is shown in cinemas.
A lot of music
It's hard to judge soundtracks without talking about the image, especially when it comes to a film about dance where music and rhythm are essential. However, music can certainly be experienced and lived without viewing the shots made by the filmmaker and the movements performed by the dancers.
Six of the fifteen tracks on the album are the work of Thom Hanreich. He wrote new compositions for the film. The works are short (from 1:07 to 2:28) and can best be describe as moods. The pieces are very diverse. Hanreich also composed the minimalist title track Pina. Passages reminiscent of Nyman, others to Einaudi, in others you will hear influences from folk music. My One and Only Love sounds like a genuine jazz traditional.
Three tracks are the work of Jun Miyake. Miyake is famous as a jazz musician and composer of television music and soundtracks for commercials. He worked with several choreographers including Bausch. Lillies of the Valley is the song that can be heard in the movie trailer.
Mémoires de Futur I is composed by René Aubry. This multi-instrumentalist mixes classical harmonies with modern instrumentation.
And, there is much more:
The song Fat Ass Joint is a funk experiment by Amon Tobin (Cujo). O let me weep, for ever weep is a composition by Purcell, performed by The English Chamber Orchestra. In the work of Hazmat Modine one recognizes: blues, reggae, klezmer, country and gypsy. Bahamut sounds a bit as the memorable and catchy song Bare Necessities of Bear Balou in the Disney movie Jungle Book. Garmano Rocha sings a Portuguese song: Os mues olgos (my eyes). La Prima Vez is a moving Sephardic traditional performed by The New World Renaissance Band (voice: Owen Phyfe).
Today I am in the mood to keep Lillies of the Valley, Fat Ass Joint and La Prima Vez on repeat on my sound system. I invite you to experience the same. You should buy, own, listen to and experience this fascinating variety of musical styles.
Bernadette ALLAERT
26/07/2011
---
Laat ik beginnen met de samenvatting die normaal aan het eind van een artikel hoort te staan.
Deze plaat is: veel. Veel onderwerp, veel kunst, veel artisticiteit, veel muziek, veel mensen, veel nationaliteiten.
Laat ik er meteen ook een waardeoordeel aan toevoegen. Deze plaat bevat een grote verscheidenheid aan muziekgenres, en het professionalisme van alle betrokken artiesten is groot. Het gaat om een totaalproject van dans, film en muziek, dat uitgevoerd is met grote vakkennis en kunde.
Persoonlijk vind ik deze muziek zo mooi dat het beluisteren op de MP3-speler niet volstaat. Het volume moet uit de boxen komen. Opnieuw, er is veel: veel schoonheid, en ontroering.
Veel onderwerp
Pina is de soundtrack bij de film die Wim Wenders maakte als eerbetoon aan de Duitse danseres, choreografe, danspedagoge en artistiek directeur van het Tanztheater in Wuppertal: Pina Bausch. Door haar unieke stijl en de nauwe samenwerking met de muzikanten en dansers bij het creëren van een voorstelling, had zij (en heeft zij nog steeds) een grote invloed op hedendaagse choreografen en dansers.
Regisseur en documentairemaker Wim Wenders en Pina Bausch ontmoetten elkaar in Venetië, na een voorstelling van de choreografie Café Müller. Er groeide een vriendschap en na verloop van tijd werd het plan opgevat om samen een film te maken. Maar Wenders werd, naar zijn gevoel, geconfronteerd met de beperkingen van het medium om de unieke bewegingskunst, het gebaar, de taal en de muziek in beeld te brengen. Het verhaal wil dat het plan een grap werd onder vrienden: 'Wanneer?", "Van zodra ik weet hoe …".
Het is zowaar de digitaal geproduceerd 3D-film van de Ierse rockband U2 (U2 3D) die Wenders op het idee bracht dat met de toepassing van 3D het project mogelijk moest zijn. Door aan het tweedimensionale vlak de dimensie ruimte toe te voegen, achtte de regisseur het mogelijk om Pina's Tanztheater in beeld brengen. Begin 2009 startte de preproductie van het project. Maar enkele maanden later sloeg het noodlot toe. Pina Bausch stierf plots en totaal onverwacht op 30 juni. Wenders werd door fans, familie, vrienden en dansers aangemoedigd om het project verder te zetten. De film werd een ode aan deze grande dame van de dans. Vanaf dit voorjaar is de film te zien in de zalen.
Veel muziek
Soundtracks kan je moeilijk beoordelen zonder het over het beeld te hebben, en zeker wanneer het gaat om een film over dans waarbij muziek en ritmes essentiële gegevens zijn. Toch kan muziek zeker ook beleefd en ervaren worden zonder de door de beeldkunstenaars gemaakte shots en de door de dansers uitgevoerde bewegingen.
Zes van de vijftien tracks op de plaat zijn het werk van Thom Hanreich. Hij schreef nieuwe composities voor de film. De werken zijn kort (van 1:07 tot 2:28) en je kan ze best benoemen als stemmingen. De stukken zijn heel divers. Hanreich componeerde ook het minimalistische titelnummer Pina. Passages doen denken aan Nyman, andere aan Einaudi, in weer andere hoor je invloeden uit de volksmuziek. My One and Only Love klinkt dan weer als een jazz traditional.
Drie tracks zijn van de hand van Jun Miyake. Miyake is o.a. bekend als jazzmuzikant en componist van televisiemuziek en soundtracks bij commercials. Hij werkte met verschillende choreografen waaronder Bausch. Lillies of the Valley is het nummer dat bij de trailer van de film is te horen.
Mémoires de Futur I is een compositie van René Aubry. Deze multi-instrumentalist vermengt klassieke harmonieën met moderne instrumentatie.
En, er is nog veel meer te horen:
Het nummer Fat Ass Joint is een funk-experiment van Amon Tobin (Cujo). O let me weep, for ever weep is een compositie van Purcell en wordt uitgevoerd door The English Chamber Orchestra. In het werk van Hazmat Modine herken je blues, reggae, klezmer, country en gipsy. Bahamut klinkt dan ook een beetje als het onvergetelijke en aanstekelijke lied Bare Necessities van beer Balou uit de Disney film Jungle Book. Garmano Rocha zingt een Portugees lied: Os mues olgos (mijn ogen). La Prima Vez is een ontroerende Sefardische traditional uitgevoerd door The New World Renaissance Band (stem: Owen Phyfe).
Vandaag ben ik in de stemming om Lillies of the Valley, Fat Ass Joint en La Prima Vez onder de repeatknop van de muziekinstallatie te houden. Ik nodig u uit om dat ook te ervaren. Deze fascinerende waaier aan muzikale stijlen moet je kopen, hebben, beluisteren en beleven.
Bernadette ALLAERT
26/07/2011
---