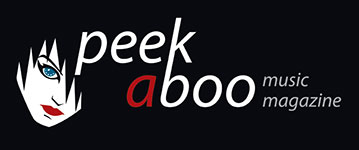 like this cd / vinyl / digital review
---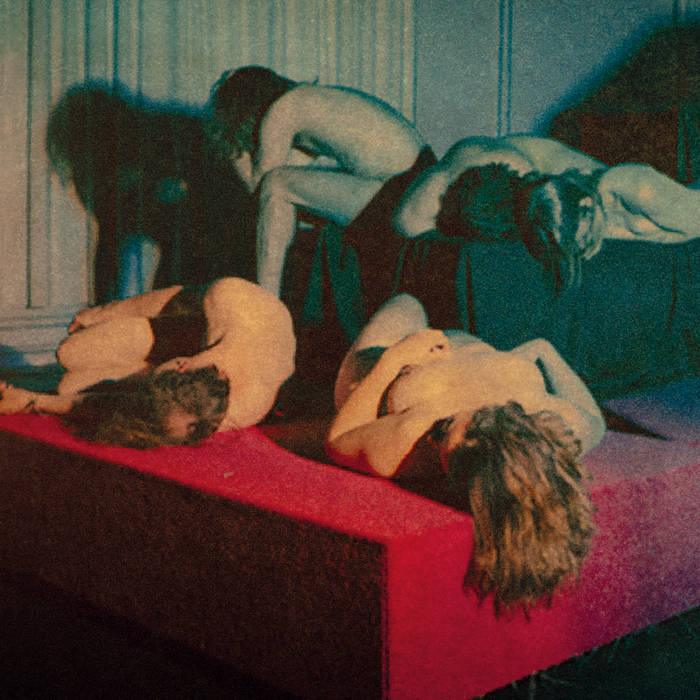 WHISPERING SONS
Image
Music
•
CD / Vinyl / Digital
Cold Wave
•
Post Punk
[94/100]

PIAS
02/11/2018, Jurgen BRAECKEVELT
---
Do they even need an intro? Whispering Sons is a Belgian post-punk band, which evolved in two years from a group of teenagers who enjoyed music in a rehearsal room, to a band without equal that has already played Volkspalast at WGT.
Great music, the front woman Fenne, whose deep voice you would not expect when you see her appear on a stage, but who, with a sincere nonchalance and without any difficulty, makes a resounding voice for this genre. In comparison with previous work, her voice seems to sound deeper than ever before on Image.
They kickoff with Stalemate and immediately this number cuts deep in your inner self. Lively guitars, subdued drums, a bass that strikes like a devil in the night, glueing it all together and the great voice of Fenne adds another dimension.
And if it gets too dark, you sometimes ask: Got A Light? Again very deep and high level postpunk. Admirable also that such young musicians are so rooted in this genre and above all bring it to such a level.
Melody and tempo characterise Alone. And then a little twist, even with a few noise sounds, shoegaze escapades and very nice guitar effects. Skin sounds cautious, restrained and controlled. As if the song does not dare to show itself completely, does not dare to explode. Let it be clear that it is not boring at all, on the contrary. There is a strong dose of tension in each passage and phase of this song.
No Time is postpunk of the sturdier kind, that seems to sneak into stocking feet and then playfully explode again, taking a rest break, only to get everything out of the closet for the grand finale. There are beautiful goth-rock passages, a song that has everything. In the same way, we then get Fragments. A strong pace in the opening, compelling, hip-rolling in between and then again firm, rooted in primal postpunk all the way. And what about a touch of coldwave? Hollow is pretty close. The song sounds extremely melancholy in certain fragments. The guitar work plays a major role in this by going so deep. And Whispering Sons seem to have found their way, staying in the intense darkness with Waste, for me personally THE song from this overall great album. This effortlessly moves the most calm person into a dungeon where melancholy is the dominant atmosphere. It is impossible to listen to a song like this stagnantly looking ahead.
With Danse we are back to post-punk of the old days. Firm pace, sharp bass, trailing guitar work. More need not be said about a number that stands as such an indestructible monument.
We are then led to No Image, a very downtempo song, very economical in terms of instruments. No more is necessary than this and the deep voice of Fenne for a very big sound.
As far as it was still necessary for Whispering Sons to 'prove' themself, Image is also a masterpiece. These young snakes have already gathered many audiences and this album will open even more doors. The album is of a very high level. And those who already saw the band live know that on stage they give more power and body to what they perform on an album. So: check that box and make sure you can see this band live at work
Jurgen BRAECKEVELT
02/11/2018
---
Is een intro nog nodig? Whispering Sons is een Belgische postpunk band, die op twee jaar tijd evolueerde van een groepje tieners die geonten van muziek maken in een repetitieruimte, tot een band zonder weerga die al op WGT de Volkspalast platspeelde.
Geweldige muziek, en een frontvrouw, Fenne, die je als je haar op het podium ziet verschijnen nooit haar intens diepe stem zou toedichten, maar die met een oprechte nonchalance en zonder enige moeite een voor dit genre gemaakte stem uit haar frêle lijft laat weergalmen. In vergelijking met vorig werk, lijkt op deze Image de stem dieper dan ooit te klinken.
Stalemate geeft de aftrap. Meteen slaat het nummer diepe wondes in je innerlijke zelf. Snedige gitaartjes, ingetogen drums, een bas die zich als een duivel in de nacht een weg baant en als lijm de rest verbindt en de geweldige stem van Fenne die het nummer nog een dimensie extra biedt.
En als het iets te donker wordt, vraag je wel eens: Got A Light? Alweer heel diep gravend en postpunk van heel hoog niveau. Bewonderenswaardig ook dat zo'n jonge muzikanten zo geworteld zijn in dit genre, en het ook nog eens op hoog niveau brengen.
Melodie en tempo karakteriseren Alone. En dan een kleine twist met zelfs een paar noisy geluiden, shoegaze-escapades en heel mooie gitaar-effecten. Skin klinkt voorzichtig, ingehouden en beheerst. Alsof het nummer zich niet volledig durft te tonen, niet durft te exploderen. Laat het duidelijk zijn dat het allerminst saai isjn, wel integendeel. Er zit een stevige dosis spanning in elke passage en fase van deze song.
No Time is postpunk van de stevigere soort, die op kousenvoeten lijkt binnen te sluipen om dan speels te ontploffen en vermoeid een rustpauze in te lassen, en daarna in de grande finale alles uit de kast te halen. Er zitten leuke goth rock passages in. Een song die alles heeft. In diezelfde trant krijgen we vervolgens Fragments. Een stevig tempo in de opening, meeslepend en heupwiegend tussenin en naar het einde toe weer stevig. Geworteld in de oer-postpunk all the way. En wat te denken van een zweem van coldwave? Hollow komt toch aardig in de buurt in ieder geval. Uitermate zwaarmoedig klinkt het nummer in bepaalde fragmenten. Het gitaarspel speelt hierbij een hoofdrol door heel diep te gaan. En Whispering Sons lijkt zijn weg te hebben gevonden, door met Waste nog even te blijven hangen in de intense duisternis. Voor mij persoonlijk dé song van dit overall geweldige album. Het brengt moeiteloos de meest rustige mens aan het bewegen in een kerker waar weemoed overheerst. Op een song als deze wezenloos vooruit starend stilstaan is onmogelijk.
Met Danse terug naar de postpunk van de grote dagen. Stevig tempo, snedige bas, slepend gitaarwerk. Meer moet niet gezegd over een nummer dat staat als een onverwoestbaar monument.
We worden uitgeleide gedaan door No Image, een heel downtempo nummer, qua instrumenten heel zuinig. Meer dan dit en de diepe stem van Fenne zijn niet nodig om heel groots te klinken.
Voor zover het nog nodig was voor Whispering Sons om zichzelf te 'bewijzen', is Image een meesterwerk om 'u' tegen te zeggen. Deze jonge snaken hebben al menig publiek platgespeeld en dit album zal nog meer deuren openen. Het album is van heel hoog niveau. En wie die de band al live zag weet dat ze op een podium nog méér kracht en body geven aan wat ze op een album presteren. Dit is muziek van een heel hoog niveau. Dus: checken die handel en zorgen dat je deze band live aan het werk ziet/kan zien.
Jurgen BRAECKEVELT
02/11/2018
---