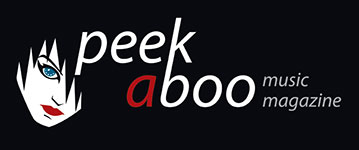 like this cd review
---
MEAGER BENEFITS
Crawling
Music
•
CD
Cold Wave
•
Minimal
•
Post Punk
[73/100]

Solange Endormie Records
24/08/2019, Jurgen BRAECKEVELT
---
A cold evening in January 2018 … IA one-room apartment on the riverbanks of the Saone River, in Vieux-Lyon… The night covers the city … The sun disappears and will stay hidden for weeks. Everything is gray, dull and tasteless. River cruise ships pass by the windows with the spherical bay of light that that brings that comes along reflecting on the water. An amplifier purchased for a bargain price, a borrowed guitar, a generous synthesizer, and a somewhat cheap sound card stand In a cold, barely decorated room. There, Theo Parlier, with his one-man band Meager Benefits, produced his cold, hypnotic post-punk. Riffs and loops that are reminiscent to Cocteau Twins, The Cure, Bauhaus and the occasional wave of Joy Division. Theo composes and records every note, each instrument individually. He likes to do that in one take while chasing out his devils from his head. You can already guess this results in a rough diamond, without too much bling bling and grandeur. But than, so intensely pure!
'She Ran Away' immediately splits the decayed and melted merged block into a thousand pieces. Distorted, moist, in fragments that desperately want to stick together tightly. Topped with psychedelics that can get even a mammoth on his knees. The fact the recording material is very basic is again made clear by 'No Regrets'. The vocal decline, guitars that seem to be tuned while they are being played, scattering and their 'false tones' around lavishly. Tripping is a pleasure and easy, you need nothing but the musicality. The throttle pedal doesn't need to be pushed to the floor all the time, sometimes it gets some rest in 'Crawling'. Calmly rippling, but not less striking. 'Intermission' is also such a compelling mongering song. Although the instrumental line-up is very basic, Meager Benefits manages to present inspiring and extremely diverse songs. 'Wet Blanket' is again such an example. With his mesmerizing guitar riff that wallows drunk through the song, and can't be stopped by anything. 'Silhouette' has a certain early Cure-ish content if you want… 'Misfortune' sounds a bit more polished, but still dark enough by Theo's intimidating voice. And he pushes his voice pushes to limits in terms of possibilities. Then 'Isolation'. A post-punk experience of more than ten minutes, with the necessary psychedelic elements, mesmerizing synths, and lyrical episodes. Endless...
It's a good thing Theo escaped from his basic crawling loft to present us this album Crawling. It is not the golden record you could be waiting for, but nevertheless it excels in intensity, experience and simplicity. And the latter is exactly the power if the record. It is kept pure, unpolished, rough and therein lies it's beauty!
Jurgen BRAECKEVELT
24/08/2019
---
Een grijze avond in januari 2018. In een éénkamerwoning aan de oevers van de Saone-rivier, in Vieux-Lyon. De nacht bedekt de stad. De zon verdwijnt en zal weken weg blijven. Alles is grijs, saai en smaakloos. 'S Avonds passeren de riviercruiseschepen langs de ramen. De sferische lichtbaai die dat meebrengt weerkaatst op het water. En daar een voor een spotprijs gekochte versterker, een geleende gitaar, een genereuze synthesizer, een ietwat goedkope geluidskaart. In de kille, amper aangeklede ruimte. Daar produceerde Theo Parlier met zijn eenmansband Meager Benefits zijn kille hypnotiserende postpunk. Riffs en loops die je bij Cocteau Twins kan ontwaren, The Cure, Bauhaus en af en toe een flard Joy Division. Theo componeert en registreert elke noot, elk instrument afzonderlijk e, hij houdt ervan dat in één take te doen. Terwijl zijn duivels uit het hoofd jagend. U kan al raden dat dit resulteert in een ruwe diamant, zonder teveel geflikker en grandeur. Maar intens puur.
She Ran Away klieft meteen een vermolmd blok in flarden uiteen. Vervormd, vochtig, in flarden die krampachtig aanéén willen blijven klitten. Overgoten met psychedelica die een mammoet op de knieën krijgt. En dat het het opnamemateriaal basic is maakt ook No Regrets duidelijk. De vocale teloorgang, gitaren die terwijl ze bespeeld worden lijken te worden gestemd en hun valse tonen kwistig in het rond strooien. Trippen is op deze wijze een plezier, je hebt niets anders nodig dan de muzikaliteit. Dat het gaspedaal soms ietwat rust dient gegund, ervaar je bij Crawling. Rustig kabbelend, maar daarom niet minder treffend. Intermission is ook zo'n meeslepende treursong.
Hoewel de instrumentele bezetting heel basic is, slaagt Meager Benefits er in om inspirerende en uitermate diverse songs te presenteren. Wet Blanket is daar zo een voorbeeld van. Met zijn bezwerende gitaarriff die stomdronken doorheen de song walst, maar zich door niets laat stoppen.
Silhouette heeft een zeker early Cure gehalte als je dat wil horen. Misfortune klinkt wat afgeronder, maar alsnog diep intens genoeg door Theo's intimiderende stemgeluid. En die stem zoekt de grenzen qua mogelijkheden op. En dan Isolation. Een ruim tien minuten durende postpunk-ervaring, met de nodige psychedelische elementen, bezwerende synths, lyrische episodes. Eindeloos…
Best dat Theo vanuit zijn basale kruiphok is ontsnapt en deze schijf Crawling wereldkundig maakte. Het is niet meteen de wereldplaat waar je op wacht, maar blinkt uit in intensiteit, beleving en eenvoud. En dat laatste is de kracht. Het is puur gehouden, ongepolierd, ruw en daarin zit de schoonheid.
Jurgen BRAECKEVELT
24/08/2019
---
---