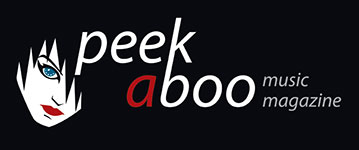 like this cd review
---
XTORT
Nothing is real
Music
•
CD
Industrial
[70/100]

11/08/2019, Aldo QUAGLIOTTI
---
An exhausted-looking gravid woman, full of life and pain. That would probably be the best definition of Xtort's latest record, "Nothing is real", if we had to pick a metaphor. The solo project raised from the ashes of the Once-upon-a-time legendary HOER band, labelled DA Records, is a unique journey along 11 new songs, all intriguingly wave and post punk-flavored. So, ears open, you hepcats out there!
Born out of one of the most promising industrial music group and forged by several successful EP's (Transform, Isolation, just to mention a few), Xtort's world is relentless and constantly worn out and this time its several irregularities seem to play against the overall undeniable quality of the record itself.
If on one side we have the juvenescent sound and timeless temper of tracks such as "No passion", the eerie resonances of "Escape" and the incandescent, indocile 'Fire' (tenderly winking at Prodigy), on the other hand we can't help facing the slo-mo savageness of "Devil" or tracks like "Dangerous impulses", that shamelessly breaks down on an incessant, repetitive loop.
The utter atmosphere results in an imperceptible anxious inquietude, so far a nightly jactation, an obscure indecipherable karezza to our ears where we got the feeling, at the end, to have experienced something we cannot fully understand.
The artist is certainly not renowned for using a degree of jiggery-pockery in his music chapters, hands down, yet the album lactescent consistency exudes restlessness and indecision: hyperbolic splashes of electro (the Rammstein-fueled "Like a knife") share the same boat of tunes like "Truth", the equivalent of a match fallen out of a jacket into a swimming pool), and "Die Stad", with its insouciant attitude of change at all cost without really going anywhere. What is this all about?
Despite of all these hesitations, the listener will keep on treasuring his inexpugnable belief that something even better might come up, when the work doesn't hang in lassitude. Because "Nothing is real" still knows how to come as enjoyable and genuinely inspired, like the beautiful acoustic version of Dieses lebel proudly shows, mixing the Foo Figthers's temperament and Death Cab for Cutie's complaisance.
At the end of the day, skipping the risk of getting stuck in the quicksand of some lamentable lallations, this hirsute experiment can be the trampoline to reach its further potential and may well end up being a magnificient excercise of intorsion, maneuvered by Xtort's unquestionable talent and cradled by an ocean of sounds sometimes rhyming with hooey and sometimes rhyming with "what the heck?". 'What will your verse be'?
Aldo QUAGLIOTTI
11/08/2019
---