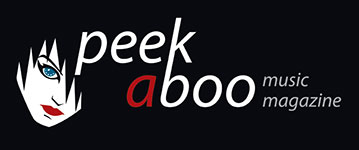 like this concert review
---
LES NEGRESSES VERTES
Live @ Moods Festival, Brugge - Belgium - 2.08.2019
Concert
21/08/2019, Kris TIECK
---
The Plentiful Dish Still Being Served
Moods is a young and friendly city festival in Bruges - connected to the Cactus festival - that's held between 26 July and 8 August at the Burg Square and the Belfry Indoor Square. Over eight evenings one or two musical acts perform and the double bill at the Burg always offers free entrance. The streamlined version of Les Négresses Vertes was top of the bill on Friday 2nd August, after Antibalas had spread its summer vibes first. The Parisians' gig started out in a cosy and nonchalant way like some sort of musical variety show with a humorous touch which fitted well with the surroundings. Gradually the pace and intensity went upwards and swinging rock came replacing the musette and acoustic 'chansons'. After the first encore LNV switched back again elegantly to a splendid listening experience. They had already played far more than an hour by then. From Hey Maria the performance got to full steam, L'Homme Des Marais was enchanting and La Danse Des Négresses Vertes created a little bit of madness. Drum and bass - and even some harmonica - went firmly into rockabilly mode on Père Magloire and Marcelle Ratafia and the electric guitar in Les Yeux De Ton Père really '"Clash"ed'. Guitarist Mellino teased the Bruges audience to drown out previous Brussels crowd in chanting on Les Rablablas, an uptempo booster with two acoustic guitars and ingenious word play, as is often the case. More acoustic guitars during the rousing Zobi with trombone player Sirinix on vocals. Mellino regularly tried to get the public into the music with hand-clapping, Sirinix wanted them to sing along on Hey Mariaor Zobi ("Où sont les filles?") and Paulus searched for Marcel(le) among the crowd. Enthusiasm and joy - with lots of instrument changes - are still the main ingredients of this legendary band but it's the trumpet and the trombone that keep the party going. Take the accordionist who plays the organ as well as the keytar, the mysterious timbre of raï music in Orane and Face À La Mer, the rumba flamenco fingerpicking and rythms of Stefane Mellino, the ska moment and even the elektro-mix in the finishing Bodega. It's all part of this versatile band, once double in number. An impressive punk version of 200 Ans De Hypocrisie threw a great electric charge in the air at the end but also a clenched fist. There were a lot of people present on Friday evening, young and old, and as diverse as the band(s). Maybe a little too casual to go into ecstasy but for a free city festival on a lovely summer evening they had the ideal act in front of them! Almost two hours long...
Setlist: La Valse/ C'est Pas La Mer À Boire/ Voilà l'Été/ La Faim Des Haricots/ Orane/ Hey Maria/ L'Homme Des Marais/La Danse Des Négresses Vertes/ Il/ Le Père Magloire/ Marcelle Ratafia/ Les Yeux De Ton Père/ Les Rablablas, Les Roubliblis/ Zobi La Mouche

Encore1: Face À La Mer /Hasta Llegar/ Famille Nombreuse/ Les Mégots/ 200 Ans De Hypocrisie
Encore 2: Soleil De Bodega
Kris TIECK
21/08/2019
---
Het Gerecht Nog Steeds Rijkelijk Geserveerd
Nl: Moods is een jong en sympathiek stadsfestival in Brugge - verwant aan het Cactus festival - dat op de Burg en het Belfort binnenplein tussen 26 juli en 8 augustus een achttal avonden met een à twee muzikale acts programmeert. De dubbele affiche op de gezellige Burg is daarbij ook steeds gratis. De nieuwe uitgedunde versie van Les Négresses Vertes was op vrijdag 2 augustus de hoofdact nadat Antibalas als eerste zijn zomerse vibes had verspreid. Het optreden van de Parijzenaars kwam eerder gemoedelijk nonchalant op gang als een soort muzikaal variété met een grappige toets en dat paste wel binnen het kader. Geleidelijk aan gingen het tempo en de intensiteit echter steeds meer omhoog en swingende rock kwam de musette en de akoestische 'chansons' inwisselen om pas na de bis opnieuw eventjes elegant terug te schakelen naar een prachtig luistermoment. Men had dan al meer dan een uur onafgebroken gespeeld. Vanaf Hey Maria zat het optreden echt onder stoom, L'Homme Des Marais was top en La Danse Des Négresses Vertes maakte de gekte los. Drum en bass - en eventjes mondharmonica - gingen rockabilly-gewijs stevig loos op Père Magloire en Marcelle Ratafia en de elektrische gitaar deed Clash-gewijs hetzelfde op Les Yeux De Ton Père. Gitarist Mellino zette Brugge even tegen Brussel op in het vocaal begeleiden van Les Rablablas, een uptempo sfeerbrenger met twee akoestische gitaren en, zoals vaak, vernuftig woordklankenspel. Nog meer akoestische gitaren tijdens het opzwepende Zobi met trombonist Sirinix op zang. Mellino probeerde geregeld het publiek mee te krijgen met handgeklap, Sirinix trachtte hen te laten meezingen op Hey Maria of Zobi ("Où sont les filles?") en Paulus zocht een Marcelle(ke) in het publiek. Enthousiasme en speelplezier - met veel instrumentwissels - zijn nog steeds de kern-ingrediënten van deze legendarische band maar het zijn de trompet en trombone die het feestje aan de gang houden. Neem daarbij de accordeonist die evengoed het orgel en de keytar bespeelt. De geheimzinnige klankkleur van de raï zoals in Orane en Face À La Mer, het rumba flamenco getokkel en ritmiek van Stéfane Mellino, het ska-moment en zelfs de elektro-mix in afsluiter Bodega. Dan weet je dat het gerecht nog steeds rijkelijk geserveerd wordt, ook al waren ze ooit met dubbel zoveel. Een geweldige punkversie van 200 Ans De Hypocrisie bracht aan het eind nog een grote lading elektriciteit in de lucht maar ook de gebalde vuist. Er was toch vrij veel volk vrijdagavond, jong en oud, en zo divers als de band(s). Misschien ietsje te vrijblijvend om gans in extase te geraken. Maar voor een gratis stadsfestival op een mooie zomeravond was dit wel de ideale act! Bijna twee uur lang...
Setlist: La Valse/ C'est Pas La Mer À Boire/ Voilà l'Été/ La Faim Des Haricots/ Orane/ Hey Maria/ L'Homme Des Marais/La Danse Des Négresses Vertes/ Il/ Le Père Magloire/ Marcelle Ratafia/ Les Yeux De Ton Père/ Les Rablablas, Les Roubliblis/ Zobi La Mouche

Encore1: Face À La Mer /Hasta Llegar/ Famille Nombreuse/ Les Mégots/ 200 Ans De Hypocrisie
Encore 2: Soleil De Bodega
Kris TIECK
21/08/2019
---
---