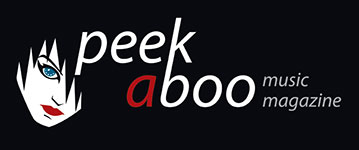 like this concert review
---
DAS ICH
Mönchengladbach, Kultube (09/04/16)
Concert
Gothic
09/12/2016, Britta Tabrit
---
Sometimes small things make life special. Nowadays people tend to visit large festivals with their merch booths, snack bars and concession stands. Many bands within 2 or 3 days. But is there something more wonderful than standing right in front of the bands you love without security, without barriers? For sure these events are getting rare. Also because small event organizers can't afford inviting well-known bands any longer.
But last weekend, exactly this happened in Mönchengladbach, Germany. The team around Marc Jenneßen and Jean-Pierre Reuter managed to get one of the most famous goth bands on the stage of the small venue "Kultube". The show was completely sold out - 150 people celebrated their heroes of Das Ich.
But before talking about Das Ich, I mustn't forget to tell you about the opening act K-Bereit. Most people came to the club early, so this time there wasn't that sad feeling when only a dozen of people are noncommittally applauding the pre-act's playing. Dominique Lallement (member of Cobalt 60, together with Front 242 frontman Jean-Luc de Meyer in the 1990s) and Audrey Bach came to Mönchengladbach from Reims, France, to heat up the "Kultube" right from the beginning. A modern variety of old school EBM, a mixture of fast electro beats and Audrey's crazy shouts were an absolute befitting start of an extraordinary evening.
Around 9.30 pm, Stefan Ackermann and Bruno Kramm entered the stage, supported by Kain Gabriel on keys. The crowd immediately held the pace of Das Ich's stage performance. Between the songs, Bruno and Stefan had several intense discourses with the audience on topics such as refugees, the good old days, huge festivals or surveillance. I guess it was also the verbal interaction and the face-to-face situation that made people feel that real human beings were talking to them and not some kind of gods. By the way, God came off badly that night *grin*. The show ended with two encores – "Gottes Tod" and "Destillat" – both indispensable in the dark scene.
The afterparty started right after the show had ended. Great music, mostly older tracks, inviting the crowd to stay for some more drinks and reflect the fact that evenings like these don't happen that often. The fans also got the chance to meet all musicians after the show for a photo or an autograph!
A big THANK YOU to the guys and girls of "Kultube" in Mönchengladbach for an unforgettable event on April 9th 2016.
Setlist Das Ich:
Kannibale
Kain und Abel
Der Schrei
Die Propheten
Das dunkle Land Erde ruft
Schwarzes Gift
Von der Armut
Krieg im Paradies
Engel
Re animated
Uterus
Kindgott
Lügen und Das Ich
Gottes Tod
Destillat
Images used with permission of Kultube, Mönchengladbach.
Britta Tabrit
09/12/2016
---
---