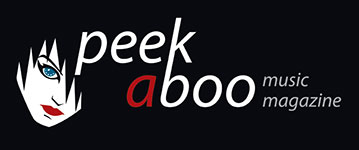 like this cd review
---
HENKE
Seelenfutterung
Music
•
CD
Gothic
•
Neoclassical
[83/100]

SPV
25/04/2011, Didier BECU
---
You surely will remember Oswald Henke, as after all he was, along with Bruno Kramm from Das Ich, one of the biggest stars in the German gothscene from the 90's.
In 2007 Oswald decided that he and Mindy Kumbalek would go their own way and with that, Goethes Erben were put on non-active.
He even once declared that he never would make another studio album but we already learned that you better be careful with musicians who are making such statements as it's better to stick phrases like "Never says never again".
The newest offering from Oswald hasn't become Erdblast or Artwork but just a band named Henke. The helping hands are Hanna Løg (Piano), Tom Bola (Bass), Stefan Söllner (Guitar) en Benjamin Küfner (Drums).
"Seelenfutterung" has become the band's debut.
You'll better forget opener "Weill ich es kann" as this poppy gothrock song is ace but doesn't capture the overall mood from this cd. Mind you, on "Manisch Aggressiv" there are even more guitars to be found and it's even a sound that sounds quite hard for Henke's standards but in general you can say that this album is kind of familiar with…Goethes Erben.
This has of course a lot to do with Oswald's typical German narrating-style which made him world famous in the black scene. Many tracks on this album are neo-classical just like we are expecting from him.
In the best Henke-tradition the lyrics obtain the usual Weltschmerz-references from which "Die Welt macht mich traurig, nicht ich mich selbst" is a beautiful example.
Oswald doesn't keep his mouth shut if it comes to spreading an opinion, a songtitle like "Ich protestiere" explains itself.
"Seelenfutterung" has become a cd that will please in the first place fans from Goethes Erben (of course!) .
It is nice to have Oswald Henke back.
Didier BECU
25/04/2011
---
Oswald Henke mag zich zonder twijfel samen met Bruno Kramm van Das Ich als één van de grootste sterren rekenen die de Duitse gothscene in de jaren '90 kende.
Ergens in 2007 besloten Oswald Henke en Mindy Kumbalek om elk hun eigen weg te gaan waarbij Goethes Erben in de koelkast werd gestopt.
Er was zelfs eventjes sprake dat deze Duitse poëet nooit meer een studioplaat zou opnemen maar zoals we geleerd hebben uit het verleden is het beter om in de muziek bepaalde uitspraken met de nodige korrels zout te nemen.
De nieuwe plaat werd ook geen Erdblast of Artwork maar gewoon Henke gedoopt ook al laat liet Oswald zich hier bijstaan door Hanna Løg (Piano), Tom Bola (Bass), Stefan Söllner (Gitaar) en Benjamin Küfner (Drum).
"Seelenfutterung" is meteen het debuut van Henke (de groep) geworden.
Hierbij vergeet je maar beter opener "Weill ich es kann" want ook al is dat lekker in het gehoor liggend poppy gothrock is dit helemaal niet de stijl die je op deze cd moet verwachten. Niet dat de hardere gitaren in de kast blijven, want zo is ook bijvoorbeeld "Manisch Aggressiv" naar Henke's normen vrij hard te noemen, maar voor de rest klinkt deze cd vrij gelijkend met tja…Goethes Erben.
Dat komt natuurlijk doordat Oswald nog steeds die typische Duitse vertelstijl bezit die hem in de eerste plaats wereldberoemd in de zwarte scène gemaakt heeft en vaak zijn vele composities neoklassiek van aard.
Zoals we het ondertussen van Oswald Henke gewoon zijn, drijven diens teksten in een weltschmerzbad waar je dingen hoort zoals "Die Welt macht mich traurig, nicht ich mich selbst" maar ook is er de gebruikelijke maatschappijkritiek wat mooi opgesomd wordt in de alleszeggende titel "Ich protestiere".
"Seelenfutterung" is een cd geworden die in eerste instantie fans van Goethes Erben zal aanspreken (of wat dacht je?).
Het is fijn om deze man weer in ons zwarte midden te hebben!
Didier BECU
25/04/2011
---