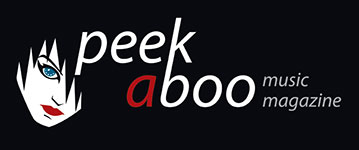 like this cd review
---
THE MOON AND THE NIGHTSPIRIT
Mohalepte
Music
•
CD
Ethereal / Heavenly Voices
•
Folk / Ethnic / Tribal
[80/100]

26/04/2011, Didier BECU
---
Music fans who like ethereal folk will probably be familiar with the name The Moon and The Nightspirit.
Not only did they have a record deal on Equilibrium Music, but this Hungarian duo could also be seen on stages at Wave & Gothik Treffen, Castle Party in Poland and on Trolles et Légendes-festival in Belgium.
Inspired by pagan fairy tales and themes from shamanism, Agnes Toth and Mihaly Szabo deliver since 2003 the most beautiful music you can imagine.
"Mohalepte" which already is the band's fourth album involved a change for the band as they decided to leave Equilibrium Music and releasing everything on their own.
A courageous step it is for sure, but luckily enough for the listener you can't hear that music wise.
It's not the first time people tend to compare them to Ataraxia and so you end up quite quickly with comparisons from bands that are part from the Prikosnovenie-catalogue.
And yes indeed, this cd is once again a beautiful mix from mystical music, world music and ethereal folk.
This cd contains 8 songs, all in Hungarian, is one you would embrace for its beauty alone!
Didier BECU
26/04/2011
---
Fans van het ethereal folk-genre zullen zeker het bekende belletje horen rinkelen als ze The Moon and The Nightspirit horen.
Behalve een platendeal bij Equilibrum Music stond dit Hongaars duo ook reeds op het podium van Wave & Gothik Treffen, Castle Party in Polen en zelfs op het Trolles et Légendes-festival in ons eigen landje.
Sinds 2003 zijn Agnes Toth en Mihaly Szabo bezig om, gevoed door paganistische sprookjes en allerlei thema's uit het sjamanisme, ons het mooiste uit hun muzikale kunnen te toveren.
Deze vierde cd "Mohalepte" werd voor de groep een belangrijke stap want men besloot om vriendelijk uit elkaar te gaan met Equilibrium om zo de nieuwe "Mohalepte" in eigen beheer uit te brengen.
Een meer dan moedige stap die je weliswaar niet hoort in hun muziek, en gelukkig maar.
Het is niet de eerste keer dat deze band met Ataraxia vergeleken wordt, en zo komen we uiteraard vrij vlug bij het vermaarde Franse label Prikosnovenie uit.
En inderdaad, een mooie mix van mystieke muziek, wereldmuziekinvloeden en ethereal folk maakt deze cd die 8 nummertjes (allen in het Hongaars gezongen), er eentje die je omhelst, als was het maar omwille van zijn schoonheid.
Didier BECU
26/04/2011
---