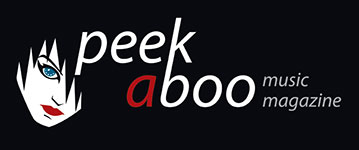 like this vinyl review
---
MEDICATION
Judgement Day
Music
•
Vinyl
Indie
•
Psychedelic
[61/100]

05/05/2011, Didier BECU
---
With releases from bands like Naked On The Vague or Zola Jesus, the American label Sacred Bones Records can claim to be one of the hippest underground labels that are specialized in lo-fi psychedelic sound with a touch of music that we like to describe as something dark.
Not all bands on the labels are picked up by the public yet and Medication is one of the lesser known projects that grace the label. Behind Medication goes the person of Mike Hyde who likes to hide himself in his room and using all kind of tape loops (and a sick spirit) , he comes up with what men can be describe as lo-fi bedroom pop that has a Xiu Xiu-feel.
The six (rather short) songs you can find on here are the fruit of two years work. Having said that, we have to tell that the songs are way too short to get a grip on you as from the moment you're sucked into Mike's atmosphere, it suddenly comes to an end and you can start all over.
Floating between rather good and acceptable.
Anyway for those who want to be introduced to the world of Sacred Bones Records we won't recommend you to take this as a first acquaintance, the debut from Cult Of Youth can be a good one though.
Didier BECU
05/05/2011
---
Het Amerikaanse Sacred Bones Records is met releases van groepen als Naked On The Vague of Zola Jesus al een tijdje één van de toonaangevende labels die er in slagen om een lo-fi psychedelica geluid te koppelen aan muziek dat wij graag bestempelen als eentje met een donker tintje.
Het ene is al wat bekender dan het andere en deze Medication behoort zeker tot één van de mindere goden van het label. Achter Medication gaat de persoon van Mike Hyde schuil en hij is één van de vele artiesten die zich graag op zijn kamer verschanst en met allerlei tape loops (en een zieke geest) het soort van lo-fi bedroomrecordings weet te maken die aanleunen bij wat Xiu Xiu wel eens durrven te doen.
De zes (zeer korte) nummertjes die je hier terug vindt, vertegenwoordigen het materiaal dat Mike de laatste twee jaar heeft uitgebracht en de nummertjes zijn allemaal een beetje van hetzelfde bedje ziek: zo kort dat op het moment dat je in de sfeer raakt, er zich prompt een ander nummer aanbiedt.
Zwevend tussen verdienstelijk en een leuke poging zouden we je dit niet echt aanraden als kennismaking met Sacred Bones Records, het debuut van Cult Of Youth zou dat daarentegen wel kunnen zijn.
Didier BECU
05/05/2011
---