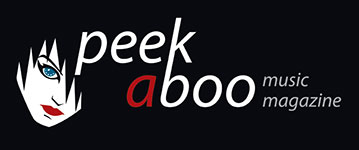 like this vinyl review
---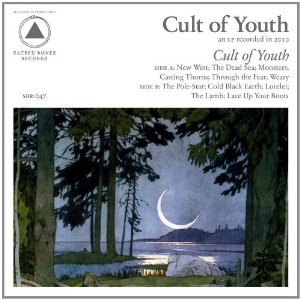 CULT OF YOUTH
Cult of Youth
Music
•
Vinyl
Folk / Ethnic / Tribal
[71/100]

03/05/2011, Didier PIETERS
---
Neo-folk, American style.
Cult of Youth is a former solo-project of multi-instrumentalist and songwriter Sean Ragon from Brooklyn (NY). In the recent past Sean gathered some fine musicians around him and "Cult of Youth" is the first album they made as a band. It was released in 2010 by Sacred Bones Records.
Cult of Youth is one of the first American bands to play this kind of music. Their sound? Expect a tormented voice, wonderful violin playing by Christiana Key and acoustic guitars.
The website of Sacred Bones Records states that "Cult of Youth" is a "neo-folk masterpiece". This is somewhat exaggerated, but fans of Sol Invictus, Current 93 and Death In June probably won't regret buying this album. It seems to get better the more you listen to it, also a plus.
My favourite songs? Starter "New West", a song about exploring new (personal) horizons, "Lorelei" and the powerful "Lace Up Your Boots", a song about dealing with your problems and getting on with your life.
Didier PIETERS
03/05/2011
---
Neo-folk op Amerikaanse wijze.
Cult of Youth, voorheen een soloproject van multi-instrumentalist en songwriter Sean Ragon uit Brooklyn (NY), is anno 2011 een volwaardige groep. "Cult of Youth" is hun eerste album en werd uitgebracht in 2010, door het Amerikaanse Sacred Bones Records.
Cult of Youth is één van de eerste Amerikaanse bands die met dit soort muziek komen. Akoestische gitaar, getormenteerde zang en naar mijn gevoel ook het virtuoze vioolspel van Christiana Key, bepalen het geluid van deze groep. De occasionele blazers zijn een leuke extra.
Volgens de website van Sacred Bones Records gaat het om een "neo-folk masterpiece". Dat is het volgens mij niet geworden. Een aanrader voor liefhebbers van Death In June, Current 93 en Sol Invictus is het wel! En bovendien ook een "groeiplaat".
Mijn favoriete nummers? Openingssong "New West" over het verkennen van nieuwe persoonlijke horizonten, "Lorelei" en het krachtige "Lace Up Your Boots", een opkikker voor wie het even niet meer ziet zitten en een meer dan waardige afsluiter!
Didier PIETERS
03/05/2011
---