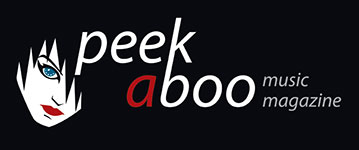 like this cd review
---
BEMYDELAY
Totheotherside
Music
•
CD
Psychedelic
[80/100]

Boring Machines
05/05/2011, Didier BECU
---
BeMyDelay is a project founded by the Italian female singer Marcella Ricardi who has not only her own band Blake/e/e/e but she is also a regular guest musician in Massimo Volume.
This woman is a quite known face in the world of nu-psychedelic and so far she has toured the States three times!
But BeMyDelay is Marcella's solo project and she likes a description like experimental blues in where the voice is the instrument.
Besides her eternal vocals, Marcella uses lots of different loops and minimal sounds like the one from some Tibetan bells.
From the very beginning Marcella leads you to a strange world in where it seems like Nico and Syd Barrett are embracing each other in some psychedelic atmosphere.
Opener "You and me the sunshine" has such a creepy moody that from the very early beginning you know you're dealing with some record that is out of this world.
The beautiful thing about BeMyDelay is that they never sound too experimental, just intelligent nu-psychedelic that leaves the listener in some trance.
"Totheotherside" is a wonderful trip that everyone should make once in his lifetime.
Didier BECU
05/05/2011
---
BeMyDelay is het project rondom de Italiaanse Marcella Riccardi, een zangeres die naast haar eigen groep (Blake/e/e/e) ook nog in Massimo Volume speelde.
Het is trouwens een vrouw die binnenin het wereldje van de nu-psychedelica geen onbekende is want zo toerde ze reeds tot driemaal toe in de VS.
BeMyDelay is echter haar soloproject en zelf omschrijft ze het graag als experimentele blues waarbij de stem als instrument wordt gebruikt.
Naast de vocalen maakt ze ook graag gebruik van talrijke loops waarbij bijvoorbeeld Tibetaanse belletjes worden aan toegevoegd.
Meteen van bij het begin voert Marcella jou mee naar een vreemde wereld waarbij Nico en Syd Barret elkaar lijken te omarmen in een psychedelisch sfeertje.
De akelige sfeer die opener "You and me the sunshine" oproept is er eentje die meteen de toon zet van dit album want meteen hoor je dat dit een plaat is die niet meteen van deze wereld is.
Het mooie aan BeMyDelay is dat het nooit experimenteel klinkt, gewoon intelligente en wel doordachte nu-psychedelica pop die de luisteraar in een bepaalde trance achterlaat.
Deze wondermooie trip van 40 minuten zou iedereen eens moeten maken.
Didier BECU
05/05/2011
---