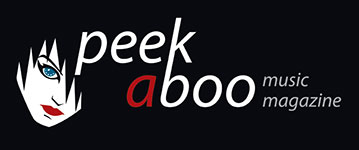 like this movie review
---
JEFF NICHOLS
FILM: Mud
Movie
Crime
Imagine Films
12/12/2013
---
I never imagined myself saying this, but it seems like if Matthew McConaughey is one of the actors to follow these days. A decade ago he was seen in the most dreadful pictures you can think of: from Failure To Launch till the terrible The Wedding Planner with Jennifer Lopez. But if you cast him as a bad boy then you get nothing but fireworks. A fine proof of winners as such are: The Paperboy, Magic Mike or the sadly underestimated Killer Joe by William Friedkin. Jeff Nichols, the man who gave us earlier the apocalyptic Take Shelter must have thought the same
The story of Mud was already spinning in Nichols head for years, but the idea to launch his contemporary Huckleberry Finn-tale couldn't convince any producer. But those who hang on to their dream, will once see it coming true. And yes, Mud is magnificent.
The Mississippi-area suffers from its poorness. People are living in boats and there's nothing around that has a brighter future in sight. The two teenage boys Ellis (Tye Sheridan) and Neckbone (Jacob Lofland) know all about this. Daily their parents are quarrelling, there's always the same drill and worst of all: there's nothing to do. This changes when the two see a boat hanging in a tree. The boat got there because of the huge flood, but now it looks like an ideal residence for a tree house. The bright idea got interrupted when the two youngsters are discovering that someone else is already living there: loner Mud (Matthew McConaughey). His pistol betrays that he's had a painful past. The local police patrol is looking for the guy as he's wanted for murder. Despite all this, the young fellows seek friendship with the crook and they even decide to help him escape.
Mud has already been compared with both The Night Of The Hunter and Stand By Me. A fine comparision that is, as just like in those classics Nichols also portrays the friendship between innocent kids and a bad guy. Just like he he did in Take Shelter, Nichols is filming everything very slow. It's surely no coincidence that he's been compared with Terrence Malick. The desolate landscape reminds us of another great tale: Beasts Of The Southern Wild. And then of course there are the excellent performances. As expected Matthew McConaughey is doing it again, but the kids are brilliant as well.
The sole letdown of this fine release is the bonussection. The featured interviews with Jeff Nichols, Matthew McConaughey and Reese Witherspoon are interesting, but it's just a bit too little for a release as such.
But enough complains. Take Shelter was already a sign, but Mud confirms once again that Jeff Nichols is one of the best directors of his time. Mud is surely one of the pictures from 2013 you have to see.
The film is out on both DVD and Blu-ray on Imagine.

12/12/2013
---
Ik had nooit gedacht dat ik het ooit zou neerpennen, maar anno 2013 is Matthew McConaughey aardig op weg om één van Amerika's meest interessante acteurs te worden. Een decennia terug kon je hem nog in de grootste ondingen zien als Failure To Launch of aan de zijde van Jennifer Lopez in de draak The Wedding Planner. Als je hem echter cast als bad boy dan bekom je vuurwerk. Het mooiste bewijs daarvan zijn eerdere prenten als The Paperboy, Magic Mike of de enorm onderschatte Killer Joe van William Friedkin. Dat heeft ook Jeff Nichols begrepen, de regisseur die een paar jaar geleden ons charmeerde met de onheilspellende Take Shelter.
Mud hing al een paar jaar in Nichols hoofd. Het idee om een eigentijdse Huckleberry Finn op het filmpubliek af te vuren vond evenwel maar weinig genade bij de geldschieters. Maar wie blijft vasthangen aan zijn droom ziet die op een bepaald moment waarheid worden. En het mag worden gezegd: Mud is opnieuw een schot in de roos.
De streek rond de Mississippi kreunt onder de armoede. Mensen leven er in woonboten en er is niets dat op een betere toekomst lijkt. Ellis (Tye Sheridan) en Neckbone (Jacob Lofland) zijn twee jongens die daar over kunnen meespreken. Hun ouders maken dagelijks ruzie, er is altijd dezelfde sleur en er valt vooral niets te beleven. Dat verandert wanneer de twee bengels een boot in een boom zien hangen, een overblijfsel van de grote overstroming. De jongens maken er gauw hun eigen luxe boomhut van, doch is er iemand die er al eerder zijn intrek in heeft genomen: de zonderling Mud (Matthew McConaughey). Zijn pistool verraadt dat hij een verleden achter zich meesleept. De kerel wordt namelijk gezocht door de lokale politie wegens moord, desondanks alles ontstaat er toch een vriendschap tussen de drie. De naïeve kwajongens willen Mud zelfs helpen vluchten.
Eerder werd Mud al met The Night Of The Hunter of Stand By Me vergeleken. Dat is meteen een vlag die de lading dekt, want net als in deze klassiekers tovert Nichols eveneens een magistraal sprookje waarin onschuldige kinderen een vriendschap aangaan met een volwassene die iets op zijn kerfstok heeft staan. Net zoals in Take Shelter filmt Nichols alles zeer traag (sommige noemen hem dan ook niet voor niets de nieuwe Terrence Malick), maar waarbij iedere seconde wel zijn nut heeft. Het desolate verlaten beeld van Amerika dat Nichols schept doet een beetje denken aan die andere mooie parabel: Beasts Of The Southern Wild. En dan zijn er natuurlijk die uitmuntende vertolkingen. Uiteraard is die Matthew McConaughey er weer, maar ook de kinderen spelen hun rollen meer dan goed.
Jammer genoeg blijft de filmfan een beetje in de kou staan wat het bonusmateriaal betreft. De interviews met Jeff Nichols, Matthew McConaughey en Reese Witherspoon zijn wel interessant, doch is dat al bij al een veel te mager beestje voor zo'n prachtige release.

Take Shelter liet ons al het beste vermoeden, maar Mud is het bewijs dat Jeff Nichols één van de te volgen regisseurs is. Nichols tapt uit hetzelfde vaatje als voorbeeld Malick en dat resulteert in een knappe prent die ook nog eens opvalt door zijn briljante vertolkingen. En jawel, ook Matthew McConaughey heeft er weeral een streepje bij gekregen!
Mud bevestigt nog maar eens het talent van zowel de maker als de cast, of om het in veel kortere woorden samen te vatten: één van de prenten uit 2013 die je moet zien.
Deze film is nu uit op dvd en Blu-ray en wordt in de Benelux door Imagine uitgebracht.

12/12/2013
---
---