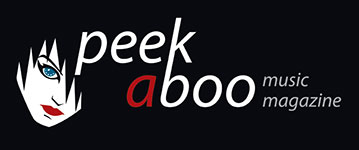 like this movie review
---
SOFIA COPPOLA
The Bling Ring
Movie
Coming Of Age
•
Drama
[80/100]

A-Film
10/12/2013, Didier BECU
---
I guess you like or dislike Sofia Coppola's art, but no matter which side you're on, you definitely have to agree that she put her own stamp on today's cinema. She was the sole person who was so brilliant to let Marie-Antoinette dance on The Funeral Party by The Cure, Sofia was indeed the one who gave loneliness in a big town a totally different dimension in Lost In Translation and now she succeeds in transforming an ordinary Vanity Fair-article into a gorgeous movie language.
Due to her entourage, Sofia has seen all the glamour there is. And yet, the daughter from the maker of The Godfather digests this plastic bubble in her own way. Her world is made out of red carpets and sparkling champagne, but she understands that it's nothing but an empty (majestic) box. Earlier Coppola showed the painful loneliness in her previous picture Somewhere, in her newest offering The Bling Ring it's all about the emptiness of the mind.
The Bling Ring are a teen gang (four girls and a boy) from Beverly Hills. Despite their luxurious life, they're boring themselves. They adore the life of the celebrities, but somewhere in their mind they understand that they'll never be as them. Driven by their anger they decide to burglar their houses. That's not that so difficult as thanks to Facebook they know the whereabouts from their idols. Paris Hilton is even so dumb to let her key under the doormat. The thieves are hanging around at the houses from Lindsay Lohan and Orlando Bloom. The day after they're showing their stolen goods at clubs where the victims are regular guests.
Everyone feels that there's something very wrong with the attitude of these youngsters, but Coppola never condemns. At contrary, she films everything in a documentary-style. The hip soundtrack by Frank Ocean, Deadmau5, Can and Kanye West says enough about the thoughts from the teens.
So yes, Coppola did it for the fourth time, even with a great Emma Watson on top. Something in our mind tells us that Harry Potters'girlfriend will be a great actress soon. Oh right, she's already once since The Perks Of Being A Wallflower…
The Bling Ring is out on DVD and Blu-ray and available through A-Film in the Benelux.
Didier BECU
10/12/2013
---
Je bent voor of tegen Sofia Coppola's filmkunst, maar zelfs wie koude rillingen krijgt bij alleen maar het denken aan haar eigentijdse cinema moet op zijn minst toegeven dat ze al lang haar stempel op de filmwereld heeft gedrukt. Alleen Sofia Coppola was zo geniaal om Marie-Antoinette te laten dansen op The Funeral Party van The Cure, het was zij die als geen ander eenzaamheid een andere dimensie gaf in Lost In Translation en ook nu slaagt de Amerikaanse er zonder problemen in om een ordinair Vanity Fair-artikel in onweerstaanbare filmtaal om te zetten.
Wegens haar entourage heeft Sofia Coppola in haar leven alle glamour gezien die een mens maar kan dromen. En toch verteert de dochter van de maker van The Godfather deze plastic wereld op haar eigen (geniale) manier. De wereld van deze brunette bestaat dan wel uit rode lopers en champagne, toch snapt zij maar al te goed dat het niet meer is dan een leeg (majestueus) omhulsel. Bijna alle filmpersonages die Coppola bedenkt leiden een royaal leventje. De regisseuse gunt haar protagonisten zelfs alles. Alleen speelt het zich af in het grote niets. Die pijnlijke leegte van de ziel konden we al zien in haar voorgaande prent Somewhere, nu is het de leeghoofdigheid die zich in haar nieuwste telg The Bling Ring manifesteert.
The Bling Ring zijn een groepje tieners (vier meisjes en een jongen) uit Beverly Hills. Ondanks hun welstellend leventje vervelen ze zich te pletter en vergapen ze zich op het glamourrijke bestaan van de celebrities. Omdat ze beseffen dat ze wellicht nooit zo beroemd (of verwaand?) zullen worden als hun idolen besluiten ze om bij hun binnen te breken om nadien aan de haal te gaan met hun spullen. Dat is niet eens zo heel moeilijk. Dankzij Facebook komen de jonge diefjes te weten wanneer de sterren hun woning verlaten en Paris Hilton is zelfs zo dom (tja) om haar sleutel onder de deurmat te leggen. Het groepje ongeregeld breekt om de haverklap binnen bij sterren als Lindsay Lohan en Orlando Bloom om nadien in de clubs waar ook de slachtoffers hun avondje uit doorbrengen met het gestolen waar te pronken.
Je merkt wel dat de attitude van de tieners ongelooflijk fout is, toch veroordeelt Coppola ze nooit. Integendeel, zij filmt alles in een bijna documentaire-achtige aanpak, terwijl de hippe soundtrack van Frank Ocean, Deadmau5, Can en Kanye West genoeg zegt over de gedachtengang van de tieners.
Dus ja, Coppola doet het voor de vierde keer opnieuw en nog wel met een ontzettend knappe Emma Watson aan kop. Iets zegt ons dat Harry Potters vriendinnetje wel eens een zeer grote actrice zou kunnen worden. Ja, sinds The Perks Of Being A Wallflower is ze dat al....
The Bling Ring is vanaf nu op DVD en Blu-ray uit en dit in de Benelux via A-Film.
Didier BECU
10/12/2013
---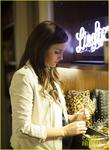 ---