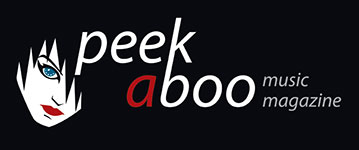 like this movie review
---
SIMON KAIJSER
Stockholm East
Movie
Arthouse
[81/100]

Homescreen
13/12/2013, Didier BECU
---
Can you fall in love with someone who killed your child? That's the main theme from Stockholm East, the debut of Simon Kaijser Da Silva. Anna (Iben Hjejle) leads a happy life with her husband Anders (Henrik Norlén). Everything works fine till Anna receives a phone call and got informed that her young daughter is the victim of a traffic accident. Some hours later, the child dies. With this tragedy, the curtain also falls over Anna's happiness. Her husband tries to convince her for taking another child, but she refuses. The death of her child puts the family's luck out of balance, with Anna hiding herself more and more into her own world. Out of a sudden Anna meets Johan (Mikael Persbrandt). The two start an intense romance, with Anna even becoming pregnant of him. The sole thing Anna doesn't know is that her new lover was actually the driver who ran down her daughter.

This script is indeed a dream for making the ultimate tearjerker, but luckily enough Swedish director Simon Kaijser Da Silva does something different with it. Of course it's the kind of script that makes you swallow more than once, but the filmmaker never uses clichés. At contrary, you can even accuse him of not going deep enough into the emotions of his protagonists. The performances are excellent nonetheless. Film buffs will definitely recognize Persbrandt who's famous for his role in A Better World and there's also the wellknown face from Danish actress Iben Hjejl. Having said that, the first work by Simon Kaijser is definitely one to remember, as after all this Swedish drama has more impact than most of its Hollywood-countertypes. You won't see superheroes in Stockholm East who can conquer all the sadness in the world, as they're all people made from flesh and blood who collapse once you take away their happiness.

So far Simon Kaijser Da Silva isn't Vinterberg yet and he even misses even the grandeur that's typical for the contemporary Scandinavian television series, but Stockholm East is definitely worth your time. That's what the critics thought as well at the 68th Filmfestival from Venice during the Critic's Week where the film saw its premiere, and at the Filmfest Hamburg as well where the picture got both the Hamburg Critic Award and the Foreign Press Award.

Stockholm East is now available on DVD on Homescreen.
Didier BECU
13/12/2013
---
Kun je verliefd worden op de man die je kind heeft gedood? Dat is de vraag die regisseur Simon Kaijser Da Silva zich anderhalf uur in Stockholm East stelt. Anna (Iben Hjejle) leidt samen met haar man Anders (Henrik Norlén) een rustig gezinsleventje. Alles loopt vlot tot op de dag dat Anna een telefoontje krijgt waarin haar wordt verteld dat haar dochtertje is aangereden. Een paar uur later overlijdt het kindje, een trieste gebeurtenis waarmee ook het doek over Anna's geluk valt. Haar echtgenoot probeert haar wel te overhalen om aan de geboorte van een nieuw kindje te werken, doch heeft Anna daar geen zin in. Het ongeval weegt als een zware steen op het gezinsgeluk, want de wanhopige moeder verdiept zich steeds meer in haar eigen wereldje. Plotseling wordt Anna onverwachts uit haar cocon gehaald door een zekere Johan (Mikael Persbrandt). De twee beginnen een relatie, Anna raakt zelfs zwanger van hem. Het enige wat de vrouw niet weet is dat haar nieuwe geliefde de man is die haar dochtertje heeft doodgereden.

Het is inderdaad een gedroomd scenario voor een aftandse televisiefilm, maar gelukkig doet de Zweedse regisseur Simon Kaijser Da Silva daar iets heel anders mee. Het blijft weliswaar een scenario dat de kijker doet slikken, toch verlaagt de Zweed zich nooit tot platgetreden clichés. Integendeel, je zou er hem eerder van kunnen beschuldigen dat hij te weinig inspeelt op de emoties die met zo'n drama gepaard gaan. De acteerprestaties zijn van uitstekend niveau (Persbrandt kennen de meeste filmfans wellicht uit A Better World en ook de Deense Iben Hjejle is een bekend gezicht), toch zat er iets meer in deze film. Maar goed, de eerste stap van regisseur Simon Kaijser mag er best wezen, want al bij al heeft dit Zweeds drama meer impact dan de meest Hollywoodiaanse tranentrekkers. Want tja, in Stockholm East zie je geen superhelden die opgewassen zijn tegen al het onrecht in de wereld, het zijn gewoon mensen van vlees en bloed die ineenstorten als je hun portie geluk ontneemt.

Voorlopig is Simon Kaijser Da Silva nog geen Vinterberg en mist zelfs een beetje de grandeur die we zien in de vele Scandinavische series, toch is Stockholm East je tijd waard. Dat vond men ook op het 68e filmfestival van Venetië waar de film in première ging tijdens de Critic's Week, net als op het Filmfest Hamburg waar de prent zowel de Hamburg Critic Award als de Foreign Press Award in ontvangst mocht nemen.

Stockholm East is vanaf nu op dvd via Homescreen verkrijgbaar.
Didier BECU
13/12/2013
---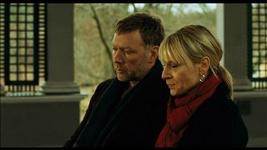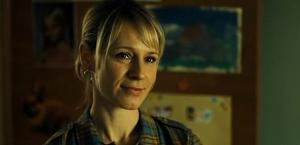 ---