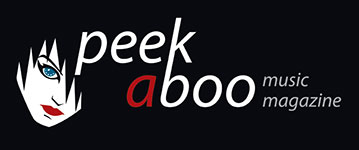 like this movie review
---
TOM GORMICAN
That Akward Moment
Movie
Comedy
[30/100]

E1
07/07/2014, Didier BECU
---
Films about relations can be extremely boring, especially when the makers are using the type of clichés you even won't find these days in commercials. There are still people around who think that they can make money with this. That was probably the main idea that went through Tom Gormican's head. That Akward Moment is the directing debut from one of the writers of the hated Movie 43.


Jason (Zac Efron), Daniel (Miles Teller) and Mikey (Michael B. Jordan) are three friends who make each other a promise: making fun forever. The only way to do that is to stay single. Fine words with a very short life indeed. Quite soon Jason meets the handsome Ellie (Imogen Poots) and it doesn't take long before Daniel falls for the beautiful feet of Chelsea (MacKenzie Davis). The worst situation is the one from Mikey. He's the only married one from the trio and his wife left him for a rich lawyer.


Give such a script to Woody Allen and changes are high that he comes up with something decent, but Tom Gormican fails. The biggest problem is the mellow, almost stupid dialogues. The acting is more than good and that's without any doubt the best part of this movie. Especially Michael B. Jordan who already was magnificent in both Fruitvale Station and Chronicle is doing good things. Among the women, we especially remember MacKenzie Davis. The two might have lots of talent, but can't save the movie though. For romantic souls who are not demanding that much.


On both the Blu-ray and DVD there is no extra material. The Akward Moment is out on Entertainment One.
Didier BECU
07/07/2014
---
Films over relaties kunnen verdraaid vervelend zijn, zeker als de makers zich bedienen van platgetreden clichés die men tegenwoordig zelfs niet meer in een reclamespotje durft te stoppen. Nochtans denken sommige dat ze daar een aardig centje mee kunnen verdienen, en dat was wellicht ook het idee dat door Tom Gormicans hoofd schoot. That Akward Moment is het regiedebuut van één van de vele schrijvers van Movie 43.
Jason (Zac Efron), Daniel (Miles Teller) en Mikey (Michael B. Jordan) zijn drie onafscheidelijke vrienden die elkaar een belofte doen: ze zullen voor altijd lol tappen. De enige manier om dat te doen is gewoon single blijven! Natuurlijk zijn deze woorden geen lang leven geschoren. Vrij vlug ontmoet Jason de knappe Ellie (Imogen Poots) en het duurt ook niet lang vooraleer Daniel voor de mooie voeten van Chelsea (MacKenzie Davis) valt. Mikey is er het ergste aan toe, hij is de enige getrouwde van het trio en zijn vrouw heeft hem voor een rijke advocaat laten zitten.
Geef zo'n scenario aan Woody Allen en hij doet er wonderen mee, maar bij Tom Gormican is het niet meer dan wat aanmodderen en daar zitten de melige, nietszeggende dialogen voor veel tussen. Gelukkig is het acteerspel vrij behoorlijk. Vooral Michael B. Jordan die eerder al in het schitterende Fruitvale Station en Chronicle was te zien is een acteur die we beslist in het oog moeten houden. Bij de vrouwtjes is het vooral MacKenzie Davis die de lakens naar zich toetrekt. Jammer genoeg kunnen zij de film niet van de middelmaat redden. Voor romantische zieltjes die de lat laag leggen.
Op de Blu-ray en de dvd vind je geen extra materiaal. The Akward Moment is uitgebracht door Entertainment One en ligt nu op je te wachten (bij wijze van spreken toch!)
Didier BECU
07/07/2014
---
---