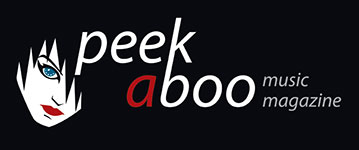 like this movie classics review
---
MARCO FERRERI
Storia Di Piera
Movie
•
Movie classics
Arthouse
•
Coming Of Age
•
Drama
[90/100]

Homescreen
26/12/2014, Didier BECU
---
Some time ago Homescreen released a remarkable film series about Italian cinematographic masterpieces.Thanks to modern classics as La Grande Bellezza or Il Capitale Umano Italian cinema is back (in the mid 80's it was stopped). A reason for us to get some old Italian masterpieces from the dusty basement. After City of Women by Federico Fellini, we take a look at Storia di Piera, that was directed three years later.
The creator of this very remarkable film is Marco Ferreri, a known director among connoisseurs. He is the man who is responsible for controversial classics as La Grande Bouffe or Tales Of Ordinary Madness, featuring a scene with Ornella Muti no one can forget. Storia di Piera is also a film cinephiles in the 80's have talked about. We deliberately write the term cinephile, because this movie was clearly intended for the arthouse audience. Leading actress Hanna Schygulla (the muse of Fassbinder ) even won a Golden Palm for Best Actress.
The story is pretty confusing and so daring that today it would be impossible to release such a film without being exiled to Elba. In an unnamed village we follow the nymphomaniac Eugenia (Hanna Schygulla), who is married to Professor Lorenzo (Marcello Mastroianni). When she gives birth to Piera, she has little interest for her daughter. As a sort of revenge, she raises her daughter with her own dissolute standards.
There is a lot to say about this film adaptation of the autobiography of actress Piera Degli Esposti. There are frequent references to incest (both with mother and father), and it is far from normal that a teenage girl (Bettina Gruhn) plays such a role. And then of course there is Isabelle Huppert, who plays the adult Piera and is always prepared to provoke the audience.
Anyway, with provocations alone you do not make a good movie, but Ferreri is a decent filmmaker who was inspired by the Fellini films of the 70's and that causes cinematic fireworks.
Not everyone will agree that a film like Storia di Piera should be made. Too bad for them, they do not know what they are missing !
Didier BECU
26/12/2014
---
Een hele poos geleden verscheen bij Homescreen een opmerkelijke filmreeks met als titel De Italiaanse Magistralen: een vlag die de lading dekt. Dankzij moderne meesterwerken als La Grande Bellezza of Il Capitale Umano kwam recentelijk de Italiaanse cinema (die midden jaren 80 wat was stilgevallen) opnieuw in de schijnwerper, reden voor ons om wat oude Italiaanse meesterwerken uit de stoffige kelder te halen. Na La Città Delle Donne van Federico Fellini, willen we het eventjes hebben over Storia Di Piera, die drie jaar later is gedraaid.
De maker van deze zeer merkwaardige film is Marco Ferreri, een naam die kenners doet likkebaarden. Hij is immers de man die verantwoordelijk is voor controversiële klassiekers als La Grande Bouffe of de Charles Bukowski-verfilming Tales Of Ordinary Madness met een beeld van Ornella Muti dat geen mens kan vergeten. Ook Storia Di Piera is een film waarover cinefielen in de jaren 80 nog lang hebben nagepraat. We schrijven doelbewust het woord cinefiel, want deze film was overduidelijk voor het arthousepubliek bedoeld. Hoofdrolspeelster Hanna Schygulla (de muze van Fassbinder) hield er zelfs een Gouden Palm voor de beste actrice aan over.
Het verhaal is vrij verwarrend en zo gedurfd dat het vandaag onmogelijk zou zijn om deze film uit te brengen zonder naar Elba te worden verbannen. In een niet nader genoemd dorpje volgen we de nymfomane Eugenia (Hanna Schygulla) die getrouwd is met professor Lorenzo (Marcello Mastroianni). Als zij bevalt van Piera heeft zij maar weinig interesse voor haar dochtertje. Uit wraak voedt zij haar dochter op volgens haar eigen losbandige normen.
Er valt heel wat te vertellen over deze verfilming van de autobiografie van actrice Piera Degli Esposti. Er zijn regelmatig verwijzingen naar incest (zowel met de moeder als de vader), en het is allesbehalve vanzelfsprekend om een tienermeisje (in dit geval Bettina Grühn) een degelijke rol te laten spelen. En dan is er natuurlijk ook Isabelle Huppert, die de volwassen Piera vertolkt en zelf nooitte verlegen is om te provoceren.
Maar goed, met provocaties alleen maak je nog geen goede film. Gelukkig is Ferreri een degelijke cineast die overduidelijk de mosterd haalt bij de Fellini-films uit de jaren 70, wat natuurlijk cinematografisch vuurwerk oplevert.
Niet iedereen zal vinden dat een film als Storia Di Piera kan. Jammer voor hen, ze weten niet wat ze missen!
Didier BECU
26/12/2014
---
---