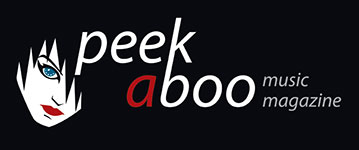 like this movie classics review
---
GREGG ARAKI
Nowhere
Movie
•
Movie classics
Arthouse
•
Coming Of Age
•
Drama
[80/100]

Lumičre
30/10/2013, Didier BECU
---
Earlier this week we wrote something about The Doom Generation, the second part of Gregg Araki's so called Teenage Apocalypse Trilogy. Along wit that one, Lumière also releases the third part (Nowhere) and it won't surprise anyone that this final chapter is as weird as the previous ones. You see, this is not a movie, it's a trip!
Nowhere starts just in the same way as The Doom Generation ended: a Slowdive-track (Avalyn II). The whole story (in case you can say there's a story) takes place in Los Angeles. Everything might behip there, but the inhabitants are all lost there. One of those persons who lives there is Dark (James Duval). The whole day he's hanging out with his camera as he wants to shoots everything he sees, he's even convinced that he'll be able to film his own death. His girlfriend Mel (Rachel True) used to live with that and even if the two love each other, Dark has warm feelings for his gay classmate Montgomery (Nathan Bexton).
All days (even all hours) are the same. Along with his trendy friends Dark goes to his fave pub The Hole in where they're talking about a cool party at Jujyfruit (Gibby Haynes). Everything will be there: from cool indiebands till the best drugs. The whole plan suddenly changes when Dark sees a reptile-like creature walking down the streets of L.A. Is he just high or have some Martians landed on earth?
I guess lots of readers will be confused by reading this as the script has indeed no sense at all. Just like in his previous movie, Nowhere deals about the big nothing. The only thing those youngsters care about is sex, drugs and their music. For them, words like "No future" are more than just some slogan on a punk's vest as this is just what they can expect from life. And it's exactly this feeling that Gregg Araki wants to show in his movie. He already did this in The Doom Generation, but in a way Nowhere has much more effect as he avoids the use of exagerrated Tarantino-violence which was typical for The Doom Generation. This was great of course, but it made it all a bit over the top as well. Nowhere is nothing like that, it's (almost) like a blueprint of the real life.
Just like the other two movies, Nowhere also became a well known cultclassic. One of the reasons is because this teendrama features lots of actors who were back then nothing but nobodies who made it later to absolute Hollywood-stardom. Fine examples are Ryan Philippe or Mena Suvari, the blond bimbo from American Beauty. Plus, there are also loads of cameos to be seen as well: from pornstar Traci Lords till soapbabe Shannen Doherty, they're all there.
Finally, there's also the great soundtrack that features tracks from Cocteau Twins, Slowdive, Coil (you read that well!) and Suede.
There's no doubt that some will categorize this movie as pure trash. Art for art's sake as they say, but still: everyone who thought one second about the meaning of life and didn't found an answer will be touched by this work.
This excellent movie is out now on dvd. In Benelux it's available through Lumière.
Didier BECU
30/10/2013
---
Eerder hadden we het al over The Doom Generation, het tweede luik uit de Teenage Apocalypse Trilogy van Gregg Araki. Tegelijkertijd brengt Lumière ook het slot daarvan (Nowhere) op de markt en het zal wellicht geen mens verbazen dat deze trip even vreemd is als de vorige. Daarmee hebben we meteen de ideale omschrijving gevonden, want Nowhere is meer een trip dan een film. Nowhere begint net zoals The Doom Generation eindigde en wel met een Slowdive-nummer (Avalyn II). Het volledige verhaal (nou ja, veel verhaal zit er in deze film nu ook weer niet) speelt zich in Los Angeles af. Alles is er wel hip, maar de mensen daar (ten minste volgens de protagonist van dit verhaal toch) zijn volledig verloren. Een van zo'n leeglopers is Dark (James Duval). Hij loopt de hele dagen rond met zijn camera in de hand. Alles wat zijn aandacht trekt wordt door hem opgenomen. Hij is er zelfs zeker van dat hij er ooit zal in slagen om zijn eigen dood te filmen. Zijn liefje Mel (Rachel True) laat hem maar begaan. De twee zijn wel een stel, maar Dark wordt meer en meer verliefd op zijn homofiele klasgenoot Montgomery (Nathan Bexton).
Alle dagen (zelfs alle uren) lijken hetzelfde. Samen met zijn hippe vrienden gaat Dark naar zijn favoriete kroeg The Hole. De conversaties gaan over een feestje bij ene Jujyfruit (Gibby Haynes). Alles is daar beschikbaar, van de beste indiemuziek tot de coolste drugs. Alle plannen veranderen wanneer Dark plotseling een levensgroot reptielachtig wezen op straat ziet lopen. Is hij high of zijn de marsmannetjes op moeder aarde geland?
Menig lezer zal wellicht raar opkijken als hij dat allemaal leest, want het scenario raakt inderdaad noch kant noch wal. Net zoals zijn vorige films gaat deze film namelijk over het grote niets, het enige waarmee de jongeren zich bezighouden is seks, drugs en hun muziek. Voor hun zijn de woorden "No Future" meer dan zo maar een slogan op de vest van een punk. Neen, het is gewoon het antwoord op de vraag wat dit leven hun nog te bieden heeft. Deze kids leven wel, maar daarmee is ook alles gezegd en het is net dat gevoel die Gregg Araki in zijn film wil tonen. Hij deed dat al in The Doom Generation, toch heeft dat nog meer effect in Nowhere omdat deze film zo realistisch aanvoelt. In Nowhere is er niet zoals in The Doom Generation Tarantino-geweld waardoor alles een beetje over-the-top lijkt. Neen, Nowhere is (bijna) een blauwdruk van het echte leven.
Net zoals zijn vorige films is ook Nowhere uitgegroeid tot een ware cultklassieker. Een van de redenen daarvan is de indrukwekkende cast die bestaat uit een heleboel acteurs die op dat moment nog niks betekenden, maar die ondertussen wel grote sterren zijn geworden. Voorbeelden daarvan zijn Ryan Philippe en Mena Suvari, de blondine uit American Beauty. Daar blijft het evenwel niet bij, ook zijn er heel wat cameo's: van pornoster Traci Lords tot soapster Shannen Doherty, ze zijn er allemaal bij.
Ten slotte is er nog de overweldigende soundtrack met onder meer Cocteau Twins, Slowdive, Coil (jawel) tot de Britpopgeluiden van Suede.
Wegens de eigenzinnige aanpak van Araki zullen heel wat mensen ervan overtuigd zijn dat Nowhere rommel is. Speciaal om speciaal te zijn, maar toch: wie ooit één seconde heeft nagedacht over de zin van het leven en er geen antwoord heeft op kunnen verzinnen zal beslist weten wat deze cineast met zijn film bedoelt.
Deze excellente arthouseklassieker is vanaf nu via Lumière op dvd in de winkel beschikbaar.
Didier BECU
30/10/2013
---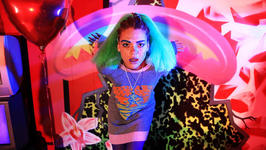 ---