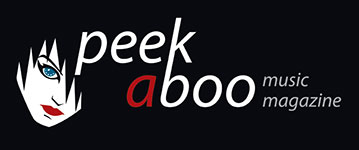 like this article review
---
RAINER WERNER FASSBINDER
ARTICLE : Fassbinder-A rebel with a cause.
Article
04/08/2014, Didier BECU
---
It is not my intention to write a boring biography about Fassbinder, although with his extravagant lifestyle, such a thing would be impossible. Nah, it's just a short writing to say how relevant the German master is in 2014. These days many filmmakers think that movies have to cost tons of money or that a script has to be perfect. To say it in other words: many films are today winners if you judge them on a technical level, but there is definitely a lack of improvisation.


Lots of things have been written about Fassbinder, especially about his extravagant behaviour. The German was indeed not the kind of man that you would classify as a "warm person", you can even say he was more like a pig. Due to his lifestyle, Fassbinder made it almost every week to the main page of the tabloids. On the age of 36, a mixture of sleeping pills and drugs caused his death. Some say that it was a suicide, but that's probably not the case. You can consider it as a suicide on a long term because of his daily (high) use of alcohol the German icon never looked healthy.


Fassbinder only became 36, but made 42 (!) movies in this short career. The director who considered his movies as houses liked to work on a very high tempo. It's ironic to say, but the man who was denied the entrance to the film school (!) has developed a totally unique style in film history. Even worse, there probably will never be someone who will step into his footsteps. There are different reasons for that. Today we live in other times as it would be impossible that a popular television station gives carte blanche to the enfant terrible of German cinema, something they did for Berlin Alexanderplatz. Another fact is that other directors probably don't have the courage from Fassbinder. For example: without money, Fassbinder made a sciencefiction movie (Welt am Draht) by simply searching futuristic decors in new hotels!


The first big movie by Fassbinder has been made in 1969. Liebe ist kälter als der Tod (Love Is Colder Than Death) takes its inspiration from both Godard and the classic American crime movies. Fassbinder might be a monument in arthouse, but he had a great admiration for Hollywood. In fact it was director Douglas Sirk who would determine his style. After having seen All That Heaven Allows in where a rich mature woman falls in love with her gardener, Fassbinder knew that he has seen the movie of his life. This famous melodrama with Rock Hudson became the blueprint for what many fans consider as Fassbinder's finest: Angst essen Seele auf. In this masterpiece from 1973 we witness how a cleaning woman falls in love with a Moroccan man, a romance that upsets her family. This movie was the beginning of the second career from Fassbinder: cinematographic pieces that gave Germans a kick on their ass. In his movies the German director often reminded his country mates that the Wirtschaftswunder made such a great progress by denying its dark past. The works from Fassbinders were hailed on several filmfestivals and by other directors. Douglas Sirk once told Patrick Duynschlaegher, the artistic director from the Filmfestival of Ghent that he was deeply impressed by Bolwieser.


The day after Fassbinder got a Silver Bear for Querelle, the director was found death behind his typing machine. A genius died and no one would equal him, even not Wim Wenders as some say. Fassbinder is unique. He is the creator of contemporary cinema that is both daring and marked with a very own stamp. It's especially this element that young directors should have in mind when they start doing their own thing: believing in yourself, even if there is no money!
Didier BECU
04/08/2014
---
Het is niet mijn bedoeling om een saaie biografie (alhoewel zoiets in het geval van Fassbinder onmogelijk is) over de Duitse grootmeester te laten smaken. Gewoon omdat, anno 2014 Fassbinder in al zijn aspecten relevant is. Vandaag denken heel wat filmmakers dat een prent tonnen geld moet kosten, of dat een script tot in de puntjes moet verzorgd zijn. Kortom: er is vandaag weinig improvisatie waardoor heel wat producties technisch hoogstaand zijn, maar ook een beetje zielloos zijn.
Over Fassbinder is er al heel wat inkt gevloeid en dan vooral wegens zijn excentriek gedrag. De Duitser was inderdaad een zeer onaangenaam man, zeg maar een varken. Fassbinder haalde door zijn levensstijl wekelijks de roddelbladen. Op 36-jarige leeftijd zorgde een verkeerde cocktail van slaappillen en drugs ervoor dat Fassbinder vroegtijdig het leven liet. Sommige bronnen suggereren zelfmoord, maar dat is het wellicht niet. Wel een zelfmoord op lange termijn, want door zijn overdadig alcoholgebruik zag de Duitse cineast er allesbehalve gezond uit.
Ondanks zijn jonge leeftijd slaagde Fassbinder er wel in om 42 (!) langspeelfilms te maken. De cineast die zijn films als een huis ziet legde zichzelf een torenhoog tempo op. De man die ironisch genoeg de toegang werd ontzegd op de filmschool (!) ontwikkelde een methode die volslagen uniek is in de filmgeschiedenis. Erger nog, er zal wellicht nooit een opvolger voor Fassbinder zal zijn. Niet alleen is er vandaag een andere tijdsgeest (het enfant terrible van de Duitse cinema mocht van de staatszender de televisieserie Berlin Alexanderplatz draaien), ook had Fassbinder de moed die andere cineasten tegenwoordig niet hebben. Zonder geld draaide Fassbinder een sciencefictionverhaal (Welt am Draht) door gewoon in hotels op zoek te gaan naar futuristische architecturale vondsten.
De eerste grote film van Fassbinder stamt uit 1969. Liebe ist kälter als der Tod haalt zijn inspiratie zowel uit Godard als uit de Amerikaanse misdaadfilm. Fassbinder is wel een cinefiel arthousemonument, toch had hij een grote bewondering voor Hollywood. Het was zelfs regisseur Douglas Sirk die zijn latere stijl zou bepalen. Na het zien van All That Heaven Allows waarin een rijke, rijpe vrouw verliefd wordt op de tuinman, was Fassbinder ervan overtuigd dat hij de beste film van zijn leven had gezien. Het beroemde melodrama met Rock Hudson werd de blauwdruk voor wat vele fans Fassbinders beste prent vinden: Angst essen Seele auf. In deze film uit 1973 wordt een poetsvrouw verliefd op een Marokkaanse man, en dit tot groot ongenoegen van haar familie. De film luidde meteen de tweede carrière in van Fassbinder: cinefiele stukjes die Duitsland een schop tegen hun kont gaven. De Duitse filmmaker herinnerde zijn Wirtschaftswunder er in zijn films meerdere malen aan dat het land succes boekte door zijn duister verleden te verloochenen. Fassbinders werken werden geliefd op allerlei filmfestivals en door andere filmmakers. Zo vertelde Douglas Sirk ooit aan Patrick Duynschlaegher, de artistiek directeur van het Filmfestival van Gent dat hij diep onder de indruk was van Bolwieser.
De dag nadat hij een Zilveren Beer kreeg voor Querelle kreeg vond men Fassbinder dood achter zijn typemachine. Een genie was gestorven en niemand die hem zou opvolgen, ook Wim Wenders niet. Fassbinder is uniek, hedendaagse eigenzinnige cinema van een maker met zeer veel durf. Een durf die jonge filmmakers moet aanzetten om in zichzelf te geloven, zelfs indien er geen geld is.
Didier BECU
04/08/2014
---