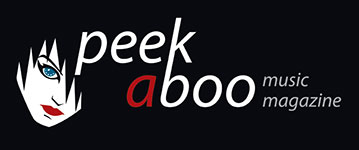 like this cd review
---
VOGON POETRY
More things to do in zero gravity EP
Music
•
CD
Dark Electro
•
Dark Wave
•
Dreampop
•
Electro Pop
•
Future Pop
•
New wave
•
Synth Pop / Electro Pop
•
Synth Wave
[50/100]

03/08/2014, Filip VAN MUYLEM
---
This Swedish synth pop band reminded me a bit of Technomancer, but on a lower level and thus less good level. The first track raise my eyebrows as I'm not sure if the vocals are sung in the right tune. 'Vectors' took a wrong turn. 'The Diceman (Machinista remix)' sounds a bit better, but the vocals don't conquer my heart.
Some nice beats with 'Bring the revolution' (Blippopporkestern remix): well writing down the name of this remix seemed to be as hard as getting the right vocal tune. I'm not a fan of the vocals and they really start to annoy me! There are some many similar bands and this is just bad! 'The Diceman (Johan Baeckström remix)' sounds like this poppy wave tracks from the 80's, genre Visage. The vocals are pretty good; this woman could have done all the vocals! The next remix of 'Bring The Revolution' is just a waste of time as the voice stays the same and the mix is neither interesting enough nor revolutionary. 'Possibilities' carries the sound of old school arcade games: minimal and very retro. This time the vocals stay into tune, but it's not really singing, more narrative. It's the kind of track to put a baby to sleep, but not for adults. 'The Diceman (Mechatronic remix)' gets more beats, but for the rest nothing that makes you jump up and down.
A bit better is the P. Kambo remix of 'Bring The Revolution': more beats and a better sound, but still: the vocals suck big time and I prefer to say it straight away. After that another remix of 'The Diceman'(Spacebuoy Jibber Jabber remix: notice it is not a typo, it was handed over like this). The sound is indeed a bit eclectic, but the voice remains without true feelings. I feel nice beats, but without passion. We also get the video edit of 'Bring The Revolution', somehow this version seems to be one of the best ones. The end is a bit sudden, but at least I heard something good.
It's a bit hard handing out the points, but I decide to give some for the good music and some reward for the few things that I appreciated. The vocals didn't make me happy.
There are plenty other fishes to catch in synth pop and electro waters...
Thumbs down!
Filip VAN MUYLEM
03/08/2014
---