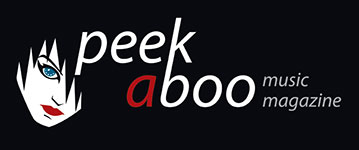 like this cd review
---
VOGON POETRY
Life, The Universe and Everything
Music
•
CD
Synth Pop / Electro Pop
[81/100]

Self-released
13/06/2018, Jurgen BRAECKEVELT
---
Life, the Universe and Everything, is the third full album by Vogon Poetry. A musical journey through the world of compelling space adventures and winding paths through the human mind. What we are now certain about with this three-headed company is that the vocal possibilities of John Andersson are an added value. A voice like a stone wall that is a perfect match with the synthpop / electropop that brings the band.
In Life, the Universe and Everything we hear sci-fi-inspired songs like The Heart of Gold and The Upside Down, inspired by the fantastic TV series Stranger Things & Dangers of Space. The Upside Down is a timid opener, hip-hopping synthpop where Andersson immediately shows what he has got. Dangers of Space takes us into the cosmos. Increased tempo and danceable all the way. The fact that these are more than just nice melodies and that the lyrical content may also come to the forefront becomes clear on Children Of Time and Tomorrow, which both ask, in their own way, what the future will bring. Also on the menu, the great In Space Nobody Can Hear You Scream, quietly rippling on, without real peaks but just beautiful because of the simplicity, the very persistent melody and a wavering pulse of a beat. Towards the end the Atari space sounds greet you. So why don't we throw some futurepop on it? Heart of Gold is pretty close. Although there is also a sip of synthwave in a number of passages. The synth sound in particular evokes that impression. Serenity is an instrumental with that typical sound. It gives me a feeling that I suddenly expect to see Jean-Michel Jarre appear in the firmament.
This is not exceptional or unique synthpop but the vocal power of Andersson gives it added value. Certainly more enjoyable that it is varied too. In this way, Vogon Poetry can donate a lot of music to mankind.
Jurgen BRAECKEVELT
13/06/2018
---
Life, the Universe and Everything, is het derde full album van Vogon Poetry. Een muzikale reis door de wereld van meeslepende ruimteavonturen en de slingerende paden doorheen de menselijke geest. Wat we intussen zeker mogen verwachten van dit driekoppige gezelschap, is dat de vocale mogelijkheden van John Andersson een meerwaarde zijn. Een stem als een dijk die een perfecte match is met de synthpop/electropop die de band brengt.
Op Life, the Universe en Everything horen we sciFi-geïnspireerde nummers zoals The Heart of Gold en The Upside down, geïnspireerd door de fantastische tv-series Stranger Things & Dangers of Space.
The Upside Down is een bedeesde opener, heupwiegende synthpop waar Andersson meteen laat horen wat hij in zijn mars heeft. Dangers of Space neemt ons mee de ruimte in. Meer tempo en dansbaar all the way.
Dat het om meer dan leuke melodieën gaat en de inhoud op de voorgrond mag treden, wordt duidelijk op Children Of Time en Tomorrow die beide op hun eigen manier de vraag stellen wat de toekomst zal brengen.
Op het menu ook het geweldige In Space Nobody Can Hear You Scream, dat op zich rustig voortkabbelt, zonder echte bokkensprongen, maar net mooi is door de eenvoud. En heel vasthoudende melodie en een weifelende dreun van een beat. Naar het einde toe komen de atari-spelmodule space-geluiden je tegemoet.
En waarom gooien we er ook geen futurepop tegenaan? Heart Of Gold komt aardig in de buurt, al valt er in een aantal passages een vleugje synthwave te ontwaren. Vooral de synthsound wekt die indruk.
Serenity is een instrumentaaltje met die typerende sound. Het geeft mij een gevoel dat ik Jean-Michel Jarre plots aan het firmament zie verschijnen.
Dit is geen uitzonderlijke of unieke synthpop, maar de vocale kracht van Andersson geet het toch meerwaarde. Genietbaar is het zeker, gevarieerd ook. Vogon Poetry mag op deze manier nog véél muziek aan de mensheid schenken.
Jurgen BRAECKEVELT
13/06/2018
---