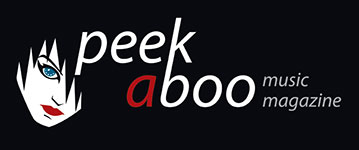 like this cd review
---
STRUCK9
Ritual Body Music
Music
•
CD
EBM
•
Electro
[74/100]

EKproduct
07/05/2018, Jurgen BRAECKEVELT
---
Colombian, Struck9, storms us with 12 power-EBM tracks of the purest kind with their latest product: Ritual Body Music. Rarely an album title has been presented that covers the content so well. The dynamic, irresistible dance-seducing mix of old and newer EBM influences lasts 12 songs. Mid and up tempo rhythms, sequencing, samplers, laced with synths offer something for every electro head. EBM is not dead, that's for sure!
'Ritual Body Music' immediately urges dancing. Tight rhythm and an infectious melody, nothing more to it but still oh so effective. The characteristic EBM feeling is carefully infused and opens-up completely on the second song, 'Execute'. Harsh cut old-school EBM albeit that the vocal line makes it sound softer. Halfway through the song, the buttons of electronic timelessness are definitely switched. Towards the end I can even sense a touch of new beat. And where did that style ever arise again....
'Interconnected' contains as many styles as are conceivable within the dance-loving electro scene. Old-school was also on the menu, right? 'Bodytemple', rough short melodies that attack your body temple with fairly strong punches. And while we are at it, why not one more on top with 'Zero Day', although some ingredients from EDM are added.
No matter how simple the rhythms are and how limited the sound spectrum in old school EBM may seem, 'Kapital' sounds as hard as it gets! Just like the Ramones stuffed countless CDs with songs built around 10 guitar chords, with endless variation, I have the same feeling here. 'Resist' grumbles happily and with 'No Fracking U.S.A'. we are treated again with a combination of cork-dry EBM with great sounding synths that make their way through the drumming violence. 999MB is carved from different stone and sounds a bit more contemporary. Slightly more polished and braver than the previous tracks but who cares after all we have got already? Ditto for Peace that is more kinda synth-wave / synth-pop is in shape.
We are lead out with two remixes: Autodafeh had a go on 'Zero Day' and Atropine made a remix of 'Execute TX81Z Overkill'.
A varied and balanced album by these Colombians, maybe without real highlights but still very enjoyable and danceable.
Jurgen BRAECKEVELT
07/05/2018
---
Het Colombiaanse Struck9 bestormt je met 12 power-EBM-tracks van de zuiverste soort met hun nieuwste product: Ritual Body Music. Zelden een albumtitel voorgeschoteld gekregen die zo goed de lading dekt. De dynamische, onweerstaanbaar tot dansen verleidende mix van old- en nieuwere EBM-invloeden, duurt 12 songs lang. Mid- en uptempo-ritmes, sequencing, samplers, doorspekt met synths bieden elke electro-liefhebber wel iets. EBM is not dead, dat is zeker…
Ritual Body Music maant meteen aan tot dansen. Strakke ritmiek en een aanstekelijke melodie, meer heeft het niet om het lijf, maar o zo puntig. Het karakteristieke korte EBM-gevoel zit er voorzichtig in. En dat komt er op song twee, Execute, volledig uit. Snoeidroge old-school EBM, zij het dat de zanglijn het iets softer laat klinken. Halfweg de song worden de knopjes van de elektronische tijdloosheid massaal geswitcht. En zowaar naar het einde toe ontwaar ik een vleugje new beat. En waar ontstond dat ooit weer ….
Interconnected bevat evenveel stijlen als denkbaar binnen het dansminnende electrogeweld. Old-school stond ook op het menu.. jawel: Bodytemple. Een heel ruwe korte melodie die met vrij stevige stoten je tempel van een body te lijf gaat. En nu het toch vlotjes loopt, nog ééntje erbovenop met Zero Day, hoewel daar ingrediënten uit EDM worden toegevoegd.
Hoe eenvoudig de ritmes ook zijn en hoe beperkt het arsenaal klanken in old school ook lijkt, toch klinkt Kapital snoeihard. Zoals de Ramones talloze CD's volstouwden met songs opgebouwd rond 10 gitaarakkoorden, met een eindeloze variatie, heb ik hier hetzelfde gevoel. Resist dreunt vrolijk verder en met No Fracking U.S.A. worden we getrakteerd op een combinatie van kurkdroge EBM met geweldige synths die zich een weg banen door het drumgeweld.
999MB is uit ander steen gehouwen, en meer hedendaags van toon. Iets meer gepolijst en braver dan de voorgaande nummers, maar wie maalt daar nu om? Idem voor Peace dat synthwave/synthpop van gedaante is.
We worden uitgeleide gedaan met twee remixes: Autodafeh leefde zich uit met een remix van Zero Day en Atropine maakte een remix van Execute TX81Z Overkill.
Een gevarieerd en uitgebalanceerd album van het Columbiaanse gezelschap, zonder echte uitschieters, maar genietbaar en dansbaar over de gehele lijn.
Jurgen BRAECKEVELT
07/05/2018
---