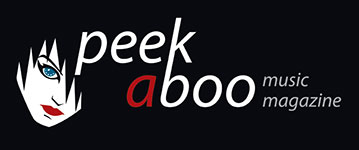 like this movie review
---
ANYTHING
directed by Timothy McNeil
Movie
[90/100]

17/05/2018, Britta Tabrit
---
After his wife's death and a suicide attempt, the recent widower Early Landry (John Carroll Lynch) moves from the South to Los Angeles to be closer to his family. When the mothering of his sister Laurette (Maura Tierney) becomes unbearable for him, Early moves to an apartment in some random run-down house in Hollywood. After drowning his sorrows in alcohol one night, he gets to know his neighbour Freda (Matt Bomer), a transgender sex worker, who wants to borrow some sugar. Their friendship slowly develops into an honest romance haunted by the ghosts of their past and present.
In the run-up to its release the movie has caused a critical public debate within the trans community about whether a non-trans actor should play Freda or not. Of course, this is a matter of opinion and should surely be discussed - maybe from a less emotional and rather factual point of view. Freda is definitely more than meets the eye!
Despite this discussion the actors Lynch and Bomer send out a very strong and clear message with even more dedication and passion to raise awareness for relationships like these. They promote tolerance and respect - aspects that are most relevant even today!
Anything is great story about family, loss, friendship, love and the transgender movement.
US release date: 11th May, 2018
UK digital release: 6th August, 2018 via www.signature-entertainment.co.uk

Cast:
• John Carroll Lynch as Early Landry
• Matt Bomer as Freda Von Rhenburg
• Maura Tierney as Laurette Sachman
• Margot Bingham as Brianna
• Michael Boatman as Charles
• Tanner Buchanan as Jack Sachman
• Micah Hauptman as David
Producer: Mark Ruffalo
Directed and written by Timothy McNeil.
Britta Tabrit
17/05/2018
---
---