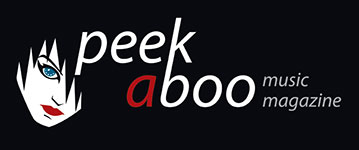 like this cinema review
---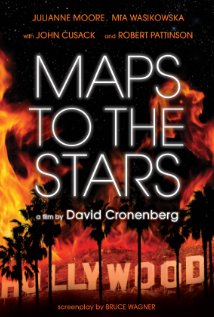 DAVID CRONENBERG
CINEMA: Maps To The Stars
Movie
•
Cinema
Arthouse
04/08/2014, Didier BECU
---
By the time you read this, you can visit the exhibition about David Cronenberg in the Amsterdam-based EYE. It's an event that underlines the fact that the Canadian filmmaker is one of the most innovating persons who stood behind a camera. If the big audience understood this talent is another matter as two hands were enough to count the visitors in the theatre for his newest masterpiece Map To The Stars. That's a sad fact, especially because Map To The Stars is one of the best movies from 2014 and if not, then it's definitely the movie that kicks the human mind the hardest!

Just like Paul Schrader did last year with the very underrated The Canyons, Cronenberg (with the help from screenwriter Bruce Wagner) smashes the Hollywooddream to pieces. Nothing from the glamour is left. What remains is a bunch of sad people who are addicted to drugs, are prepared to humiliate themselves and whose life is in big contrast with the dream that they daily perform.

It takes a while before the viewer understands the role of all the strange personages that shows up in the picture. But once the puzzle is finished, Cronenberg is offering the viewer a genius psychological drama that is characterized by dark humour. You'll be rolling across the floor because of the mean situations the stars are involved in, but at the same time you're deeply ashamed that these people are part of humankind. Cronenberg is very hard, he doesn't care to destroy the city that made his artform famous. All what remains is the empty (but attractive) box that tinseltown is.

Just like always Cronenberg knows very well how to take everything out of his actors. So watch out for brilliant performances by Julianne Moore (who gets every day more and more sexier!), Mia Wasikowska who once again proves she's a great new talent, John Cusack who deserves more than the inferior B-movies he's currently getting offered and of course Robert Pattinson who already showed the world in Cronenbergs previous movie (Cosmopolis) that there is life after Twilight.

Prepare yourself for the unexpected, or just prepare yourself for another Cronenberg-ride. Maps To The Stars is now out the theatres. Recommended!
Didier BECU
04/08/2014
---
Momenteel kan je in het Amsterdamse EYE de expositie over David Cronenberg bekijken. Terecht, want deze Canadees is ongetwijfeld één van de meest innoverende mensen die ooit achter een camera hebben gestaan. Of het brede publiek dat talent heeft begrepen is een andere vraag, want tijdens de vertoning van zijn nieuwste meesterwerk Map To The Stars volstonden twee handen om het aantal bezoekers in de zaal te tellen. Foei, want Map To The Stars is misschien wel de beste film van 2014 geworden. En als hij dat niet is, dan zeker degene die het menselijke geweten het hardst een schop probeert te geven.

Net zoals veteraan Paul Schrader dat vorig jaar in de schandalig onderschatte The Canyons deed, tovert nu ook Cronenberg (met de hulp van scenarist Bruce Wagner) een beeld van Hollywood uit zijn mouw waarin alle glamour is verdwenen. Wat overblijft is een hoopje zielige mensen die hopeloos aan de drugs hangen, bereid zijn om zichzelf te vernederen en een leven leiden dat mijlenver van de droom staat die zij dagelijks vertolken.

Het duurt wel een tijdje vooraleer de kijker door heeft wat de rol is van de vele vreemde personages in het verhaal, maar eens de puzzelstukjes zijn gelegd, trakteert Cronenberg hem op een geniaal psychologisch drama dat vol zwarte humor zit. Je zit om de haverklap te bulderen om de brutale humor, ook al weet je dat je je tegelijkertijd als mens diep moet schamen. Cronenberg schopt alle heilige Hollywoodhuisjes omver en wat overblijft is de fameuze lege (maar o zo attractieve) lege doos die tinseltown is.

Cronenberg weet zoals altijd het beste uit zijn acteurs te halen. Nu ook weer zijn er briljante vertolkingen van Julianne Moore (die sexier met de dag wordt!), Mia Wasikowska die nog maar eens bevestigt, John Cusack die meer verdient dan de aftandse B-films waarvoor hij tegenwoordig wordt gevraagd en Robert Pattinson die ook al in Cronenbergs voorgaande film (Cosmopolis) aantoonde dat er beslist leven is na Twilight.

Bereid je voor op het onverwachte, of bereid je gewoon voor op een Cronenberg. Maps To The Stars loopt nu in de bios. Niet te missen.
Didier BECU
04/08/2014
---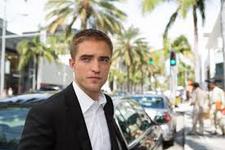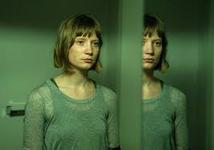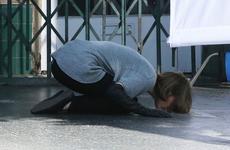 ---