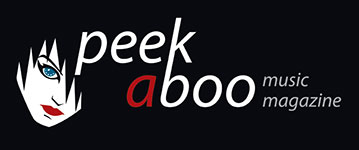 like this album classics review

---
XYMOX
Phoenix
Music
•
Album Classics
Dance
•
Dark Wave
[90/100]

Polydor
09/12/2016, Didier BECU
---
Perhaps there is nothing more difficult than defending Phoenix by Clan Of Xymox (well, officially: Xymox). It is a release that some fans dislike, because after Twist Of Shadows, it was clear that Ronny Moorings, Anka Wolbert and Pieter Nooten wanted to explore the commercial side of music. You can blame them, you can even use the word treason, but personally I will never do that. Right, I am a Xymox-addict (what a superb term to use!), but the Dutch trio knew well how to write a perfect pop hit. Even though it caused the inevitable schism in Xymox, Phoenix remains an incredible record. Commercial? Certainly, but their talent was not lost, they choose another musical direction.
Xymox becoming a dance project? Well, with Phoenix they had the potential to do so. But these three also composed Medusa, which is probably one of the most melancholic albums ever. And with At The End Of The Day, they wrote the perfect synth pop song. They still could! Xymox wanted to conquer the world with dance pop (or something like that), but they also wanted to write a track like The Shore Down Under: it is the best synth pop track ever composed. The band was caught in a dilemma (following the mainstream public or the loyal fan base), but Xymox continued to write a track like Mark The Days, in which pop is mixed with melancholy.

And then there is Anka Wolbert. Perhaps I listened too much to her, but her voice is (with Nico at the first place) the most beautiful voice in pop history. Listen to Believe Me Sometimes, and you know what I mean.

And what about Wonderland? Sung by Pieter Nooten, genius, but (let's be honest) if you compare it with other tracks sung by him (Equal Ways of After The Call or Medusa), the contrast couldn't be any bigger. Wonderland was the Xymox link with the acid movement from the 90s (and would be completed with Headclouds and Metamorphosis, when Xymox became a one-man project by Moorings). And yet, danceable or not, chasing trends or not, Xymox always remained very melancholic. Listen to the singalong Written In The Stars, and you understand what melancholy is all about. In the first line-up, Anka Wolbert was great as well. She looked gorgeous, had a velvety voice, but her attempt to try a solo career afterwards failed completely. Fortunately, we have Dancing Barefoot, in which Anka walks in the footsteps of Patti Smith in a perfect way. Do I dare to say that I prefer Xymox's version over the original by Patti from 1979? Yes, I do! The dream is repeated on Smile Like Heaven, the last track of the album.

History is what it is, people go different ways in life, and although I still think that the second Clan Of Xymox is the best (darkwave) band in the world, I sometimes miss the genius of Peter Nooten. Even though only his loyal fans know that the musician still composes outstanding electro-acoustic ambient, such as Crossing The Water. But as so often, a band does not function with different geniuses on board. Phoenix was the swan song of a band that still had tons of talent, but it was clear that Xymox had a dilemma: mainstream or underground. Some say Phoenix is ​​a mistake, they're so wrong!
Didier BECU
09/12/2016
---
Wellicht is er geen moeilijkere plaat om te verdedigen dan Phoenix van Clan Of Xymox (nou ja, officieel was het Xymox geworden). Een release die sommige fans deed huiveren, want na Twist Of Shadows uit 1989 was het duidelijk dat Ronny Moorings, Anke Wolbert en Pieter Nooten hun zinnen hadden gezet op de commerciële zijde van de muziek. Je kan het ze kwalijk nemen, ze beschuldigen van verraad, zelf zal ik dat nooit doen. Juist ja, ondergetekende is misschien wel een Xymox-verslaafde (heerlijk toch?), maar het Nederlandse trio wist destijds verdomd goed hoe het een perfecte pophit kon neerpennen. Ook al veroorzaakte deze plaat het onafwendbare schisma in Xymox, blijft Phoenix toch een ongelooflijke lp. Commercieel? Zeer zeker, maar geen seconde ging het talent van dit drietal verloren, ook al wist men niet goed welke richting te kiezen.
Zou Xymox een dansproject worden? Nou ja, met Phoenix hadden ze daar wel het potentieel voor. Maar deze drie hadden ook Medusa gecomponeerd, wat waarschijnlijk één van de meest melancholische platen ooit is. En dat bewezen ze nog maar eens met het wondermooie At The End Of The Day. Als er een perfecte synthpoptrack bestaat, dan is die in 1991 geschreven! Xymox wilde wel de wereld veroveren met dancepop (of zoiets), maar had minstens even veel zin in het schrijven van The Shore Down Under. Mag ik het zeggen? Neen, ik moet het zeggen: het is de mooiste synthpoptrack ooit. De band zat wel gevangen in een dilemma (het grote publiek of hun trouwe fanbasis volgen), en ook al zou Xymox nadien (letterlijk) ontploffen, was het wel in staat om Mark The Days te componeren waarin op geniale wijze pop met melancholie wordt vermengd.
En dan is er natuurlijk Anka Wolbert. Misschien heeft ondergetekende er net iets te vaak naar geluisterd, maar het blijft (wellicht op Nico na) de mooiste stem in de popgeschiedenis, luister naar Believe Me Sometimes, en je weet wat ik bedoel.
En wat was dat toch met Wonderland? Gezongen door Pieter Nooten, volslagen geniaal, maar wel (laten we eerlijk blijven) een atypische Xymox-song. Een sterker contrast met de andere songs waarop Nooten zingt (Equal Ways of After The Call op Medusa) is niet denkbaar. Wonderland zocht duidelijk aansluiting bij de acidbeweging uit de jaren 90 (en dat zou volledig tot uiting komen op Headclouds en Metamorphosis toen Xymox een eenmansproject van Moorings werd). En toch, dansbaar of niet, de trends achterna of niet, bleef Xymox desalniettemin ontzettend melancholisch. Luister naar de meezinger Written In The Stars en je begrijpt wat melancholie is. In de eerste bezetting was Anka Wolbert een grote troef. Ze zag er stralend uit, een fluwelen stem, maar de poging om het nadien solo te proberen mislukte compleet. Gelukkig hebben we nog Dancing Barefoot, waarin de Amsterdamse perfect in de voetsporen van Patti Smith treedt. Durf ik het aan om de versie van Xymox beter te vinden dan het origineel uit 1979 van Patti? Ja, ik durf dat! De droom wordt nog eens herhaald op Smile Like Heaven, de afsluiter.
De geschiedenis is uiteindelijk wat ze geworden is, mensen gaan nu eenmaal hun eigen pad, en alhoewel ik Clan Of Xymox in z'n tweede leven nog steeds de beste (darkwave)band ter wereld vind, zal ik het genie van Pieter Nooten steeds blijven missen. Ook al weten alleen zijn trouwe fans het, maakt deze muzikant nog steeds uitmuntende elektroakoestische ambient zoals op Crossing The Water. Maar zoals zo vaak lukt het niet om een band samen te houden als er te veel geniën bij elkaar zitten. Phoenix werd de zwanenzang van een band die nog over tonnen talent beschikte, maar die met een dilemma zat: alternatief blijven of mainstream worden. Sommigen vinden Phoenix een misstap, zo'n fout gedacht!
Didier BECU
09/12/2016
---