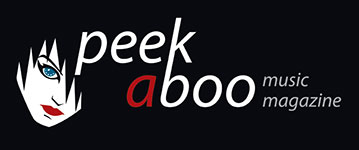 like this cd (ep) review
---
ANNA ALIENA
The Muse
Music
•
CD (EP)
Neoclassical
•
Synth Pop / Electro Pop
[70/100]

Go!Diva Records
09/12/2016, Didier BECU
---
A long time ago (it almost sounds like a fairy tale) yours truly reviewed a CD by Shirayas Dream, a project in which Anna Lienn and Oliver Höhne combined synthpop with opera. It sounded strange indeed, but at the same time the music was a relief in the (sometimes too flat sounding) dark wave scene. Apparently, the band disbanded, but Anna Lien continued. That should not surprise us with such a voice!
Nowadays, Anna Lien calls herself Anna Aliena and describes her music as alien pop, and she already released many solo material. Her nickname really tells everything about the style of her music: the female Klaus Nomi.
This EP contains six tracks (The Muse both sung in German and in English) which float between art and kitsch. Just like with her band, you hear synthesized sounds with a mezzo-soprano voice in her solo work. However, there is a discernable change: the music is more mature now and tends more towards cabaret in which beauty meets drama.
Because of the apart style of music, some won't care, but sometimes music has to be something else, right?
Didier BECU
09/12/2016
---
Heel lang geleden (het klinkt bijna als een sprookje) besprak ondergetekende een plaat van Shirayas Dream, een project waarin Anna Lienn en Olivier Höhne synthpop met opera combineerden. Het klonk vreemd, maar tegelijkertijd was het een verademing in de (anders soms wat te vlakke) darkwavescène. Blijkbaar behoort de samenwerking al een tijdje tot het verleden, maar Anna Lien bleef doorgaan. Dat moet ook met zo'n stem!
Anna Lien noemt zich tegenwoordig Anna Aliena en met haar alien pop zoals ze haar muziek zelf omschrijft, heeft ze inmiddels al heel wat solomateriaal uitgebracht. Haar bijnaam vertelt eigenlijk alles over de stijl van haar muziek: de vrouwelijke Klaus Nomi.

Op deze ep staan zes tracks (The Muse zowel in het Duits als in het Engels gezongen) die tussen kunst en kitsch zweven. Net zoals dat destijds bij haar band het geval was, hoor je op haar solowerk tevens synthetische klanken met een mezzo-sopraanstem. Wel is er een merkbare evolutie: de muziek klinkt nu meer volwassen en neigt meer naar cabaret waarin schoonheid en drama elkaar ontmoeten.
Wegens de aparte stijl zullen bepaalde muziekliefhebbers misschien afknappen, maar soms mag muziek toch iets anders zijn, niet?
Didier BECU
09/12/2016
---