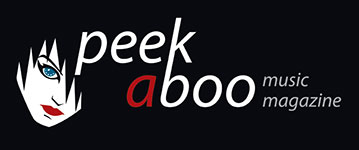 like this cd review
---
DEUTSCH NEPAL
Alcohology
Music
•
CD
Dark Ambient
•
Industrial
[82/100]

Entartete Musikk
07/12/2015, Didier BECU
---
When the Belgian festival Porta Nigra announced that Deutsch Nepal as one of their top acts, it was clear that the Swede would release a new album. And yes, the industrial-dark ambient project of Peter Andersson (aka Lina Baby Doll) is back with brand new material after four years: Alcohology. Together with Roger Karmanik, Andersson was one of the founders of the famous Cold Meat Industry, the label that gave industrial and dark ambient a completely different face. Usually you can describe Deutsch Nepal's music as soundtracks for dreams (or nightmares?) The listener often can decide for himself what they're about, but Alcohology is dominated by one theme: alcoholism.
The album, which is released on their own label, denounces the use of alcohol and all the negative effects that are attached to it. Perhaps we don't see it enough, but although alcohol is a legal drug, it causes suffering and violence. It turns the users into zombies who are barely able to think and only live for the bottle.
We tell nothing new (just look around), but it is probably the first time that an industrial release about this subject is made. This ninth album of Deutsch Nepal is typical for Andersson's sound: there is a lot of experiment, it is imminent and heavy, but also very accessible. It is that strange combination that makes Deutsch Nepal the best group in the genre.
There are seven (long) songs on the album. Alcohology Superior begins imminent. A repetitive industrial sound with monotonous percussion work, completed with a desperate voice. Is it fear, destruction or nihilism that is created by alcohol? Whoever drinks, lives in a daze, but it is artificial. Once the drug effect ends, the addict is back in the harsh reality. Through industrial sounds you feel the emptiness of the world of alcoholics, as well as how people feel when they drink themselves to death. The track is very accessible and easy to understand, and a more than intriguing start for a comeback. Simply impressive!
To The Earth is dominated by a lament. Imagine how dark ambient would sound with the voice of Blaine L. Reininger or Gavin Friday, and you come to this song. The industrial sounds are heavy, although you can hear some lighter (hopeful) instruments in the background. It is the sledgehammer that every drunkard feels when the body breaks down because of the alcohol.
In some countries it can be very dangerous to drink alcohol. A woman's voice tells such a bizarre story in Python, and Deutsch Nepal ensures the jet-black music, or how industrial suddenly becomes an auditive pleasure. Deutsch Nepal Cosmic Trigger starts slow, another compelling dirge, but it degenerates into infernal noises. It is the terror of the drink?
There are also rhythmic soundscapes on this CD, Epicurean Extremism is reminiscent of Empusae. Everyone will have his own idea about what this has to do with booze, but it is intriguing. It is followed by Alcohology Minor, a title that needs no explanation.
The CD ends with Erosion, or how the brains is destroyed by drinking. Not exactly a track that ends hopefully, but what do you expect of a record about alcohol addiction?
Alcohology is not just a CD to think about, it's also fascinating and made by one of the most important (if not the most important) artists from the dark ambient genre.
Didier BECU
07/12/2015
---
Toen Porta Nigra aankondigde dat Deutsch Nepal één van hun topacts werd, was het natuurlijk meteen duidelijk dat de Zweed een nieuwe plaat zou uitbrengen. En jawel, het industrial-darkambientproject van Peter Andersson (alias Lina Baby Doll) is er na vier jaar terug met splinternieuw werk: Alcohology. Andersson was samen met Roger Karmanik één van de oprichters van het befaamde Cold Meat Industry, dat de industrial- en darkambientwereld een heel ander gezicht gaf. Meestal kun je de muziek van Deutsch Nepal omschrijven als soundtracks voor dromen (of zijn het nachtmerries?) en het is aan de luisteraar om zelf te bepalen waarover ze gaan, maar Alcohology wordt gedomineerd door één thema: alcoholisme.
De plaat die uitgebracht is op het eigen label van Deutsch Nepal, hekelt het alcoholgebruik en al de negatieve effecten die eraan verbonden zijn. Misschien merken we het net iets te weinig, maar hoewel alcohol een legale drug is, veroorzaakt hij ontzettend veel leed en geweld. Het verandert de gebruikers in zombies die nog nauwelijks in staat zijn om na te denken en die alleen voor de fles leven.
We vertellen niets nieuws (kijk gewoon rond op straat), maar het is waarschijnlijk wel de allereerste keer dat er over dit thema een industriële release wordt gemaakt. Deze negende plaat van Deutsch Nepal is typerend voor Anderssons geluid: er zit veel experiment in, het is dreigend en loodzwaar, maar tegelijkertijd ook zeer toegankelijk. Het is dan ook net die vreemde combinatie die ervoor zorgt dat Deutsch Nepal de beste groep in zijn genre is.
Er staan 7 (lange) nummers op de plaat. Alcohology Superior begint meteen dreigend. Een repetitief industrialgeluid met monotoon percussiewerk, aangevuld met een wanhopige stem. Is het angst, verderf of nihilisme die gecreëerd wordt door alcohol? Wie drinkt, leeft in een roes, maar die is wel artificieel. Eens de drug is uitgewerkt, belandt de verslaafde opnieuw in de harde realiteit. Door middel van industriële klanken geeft men de leegte weer van de wereld van de drankverslaafden, alsook hoe mensen zich voelen als ze zich lazarus drinken. Een zeer toegankelijke track die onmiddellijk te doorgronden is, en meer dan intrigerend genoeg om een comeback mee te beginnen. Indrukwekkend!
To The Earth wordt gedomineerd door een klaagzang. Beeld je in hoe darkambient zou kunnen klinken met de stem van Blaine L. Reininger of Gavin Friday, en je komt bij dit nummer uit. De indusklanken klinken loodzwaar, alhoewel je op de achtergrond wat lichtere (hoopvolle) instrumenten kan horen. Het is de mokerslag die iedere dronkaard voelt als zijn lichaam het begeeft door de alcohol.
In sommige landen kan het zeer gevaarlijk zijn om aan de drank te zitten. Een vrouwenstem vertelt ons zo'n bizar verhaaltje in Python, terwijl Deutsch Nepal voor de gitzwarte muziek zorgt, of hoe industrial luistermuziek wordt. Deutsch Nepal Cosmic Trigger begint traag, als alweer een meeslepende klaagzang, maar hij ontaardt in helse geluiden. Is het de terreur van de drank?
Er staan ook ritmische soundscapes op deze cd, Epicurean Extremism doet wat aan Empusae denken. Iedereen zal wel een eigen idee hebben over wat dit met drank te maken heeft, maar het is wel een intrigerend nummer. Het wordt gevolgd door Alcohology Minor, een titel die geen uitleg behoeft.
De plaat wordt afgesloten met Erosion, of hoe de hersenen door de drank worden afgebroken. Niet bepaald een track om hoopvol mee af te sluiten, maar verwacht je van een plaat die over drank gaat?
Alcohology is niet alleen een plaat om over na te denken, het is tevens een uiterst boeiende luisterplaat van één van de allerbelangrijkste artiesten uit het darkambientgenre.
Didier BECU
07/12/2015
---