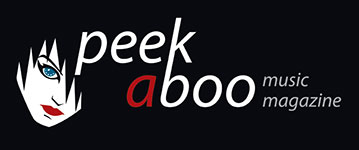 like this cd review
---
BEGIN SAYS
Printed & Lost 1983-1991
Music
•
CD
Avant-garde
•
Experimental
•
Synth Pop / Electro Pop
[74/100]

Infrastition
07/12/2015, Didier BECU
---
Since many years Infrastition has become the home label for obscure French wavepop and post-punk. Recently the label released the poppy sounds of the Indochine-like Garçons Coiffeurs, but Begin Says is quite different. This group, which was founded in Paris in 1983, can best be described as avant-garde new wave with violins and clarinets. It may sound as an odd combination, but do not forget that Tuxedomoon was popular in those years and also made such music!
Maybe 35 songs (including a video) is a bit too much, but with this double CD you get all the original recordings that are almost impossible to find (or simply not released, because the second disc The Lost Album contains eight lost demo recordings between 1990 and 1991). These songs were supposed to appear on a record that would be the successor of the 1989 album Under The Palm Trees on Polydor. Begin Says surely sounds more experimental in the early days. However, the band members never forget emotion as a lot of the new wave songs crawl under the skin. It is difficult to stick a style on this band. Sometimes it's post-punk like Bauhaus or their compatriots Marquis De Sade and KaS Product. But it can also be avant-garde as on Crammed Discs or Sub Rosa. And in addition, some songs refer to the Neue Deutsche Welle.
Begin Says was "known" among the wave fans for the songs that were on the Essai compilation (a collector that is released on Facteurs d'Ambiance and features gods of the minimal scene like Martin Dupont and L'Enfance Eternelle). These songs are also included.
It seems a bit presumptuous to say, but Begin Says focuses on the music fan with a good taste, who is not afraid of experiment. Peek-A-Boo readers, so to speak!
Didier BECU
07/12/2015
---
Infrastition is al sinds jaren het vertrouwde platenhuis van obscure Franse wavepop en consoorten. Onlangs verschenen op dit label de poppy klanken van de Indochine-achtige Garçons Coiffeurs, maar Begin Says is toch wel andere koek. Deze groep zag het levenslicht in Parijs in 12983 en kan je het beste omschrijven als avant-garde new wave met violen en klarinetten. Het klinkt misschien als een vreemde combinatie, maar vergeet toch niet dat Tuxedomoon die toen populair was, ook zo'n muziek maakte!
Misschien schaadt overdaad, want op deze dubbel-cd vind je 35 nummers (en zelfs een videoclip) die het volledige repertoire van deze Fransen bevat. Naar de originele opnames ga je maar beter niet op zoek, want die zijn zo goed als onvindbaar (of vaak niet eens uitgebracht, want het tweede schijfje, The Lost Album, bevat acht verloren gewaande demo-opnames uit 1990 en 1991). Deze plaat moest de opvolger worden van de in 1989 uitgebrachte lp Under The Palm Trees op Polydor. Ook deze plaat vind je integraal terug op deze dubbellaar en het is duidelijk dat Begin Says in z'n begindagen heel wat experimenteler klonk. Wel verloren de band daarbij nooit de emoties uit het oog, heel wat van de new wavenummers kruipen dan ook onder de huid. Het is moeilijk om een etiket te kleven op deze band. Soms is het heerlijke postpunk die je met Bauhaus of landgenoten Marquis De Sade en KaS Product kan vergelijken. Maar het kan evengoed avant garde zijn zoals men dat destijds op labels als Crammed Discs of Sub Rosa kon vinden, en alsof dat nog niet genoeg is, refereren heel wat tracks aan de Neue Deutsche Welle, waarin blijkbaar steeds medelijden met het trieste lot van de arbeider aan bod komt.
Begin Says was vooral bij de wavefans "bekend" voor de nummers die op de compilatie Essai stonden (een zeer gezochte plaat die destijds op Facteurs d'Ambiance verscheen en waarop ook de goden uit de minimal scène zoals Martin Dupont en L'Enfance Eternelle zijn vertegenwoordigd). Ook deze nummers vind je hier terug.
Het lijkt wat verwaand om het te zeggen, maar Begin Says is vooral gericht op de muziekliefhebber met de betere smaak die niet vies is van een vleugje experiment. Peek-A-Boo lezers dus!
Didier BECU
07/12/2015
---