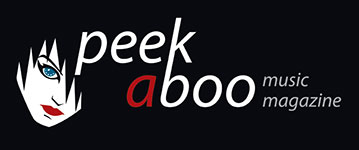 like this concert review
---
JOB KARMA
Review of the concert at the BIM Fest in Antwerp on 14 December 2012
Concert
Dark Ambient
•
Industrial
[85/100]

17/12/2012, Philippe BLACKMARQUIS
---
The second band on the BIM Fest lineup was Job Karma, an audiovisual project from Wroclaw that explores the trans-ambient area of postindustrial aesthetics. The band was formed in 1997 by Maciek Frett and Aureliusz Pisarzewski. On stage, the two musicians are very discrete, concentrated on their work on laptops and controllers. The most striking aspect besides the music are the visual aspect, outstanding cartoonesque video art designed by Arek Baginski to show the the relations human - machines and machine - sacrum. They picture the collapse of values at the cost of growing commercialization of everyday individual and social existence. It made me think of the wonderful animations of Gerald Scarfe in Pink Floyd's The Wall.
In the musical domain, Job Karma combines the analog and digital sound of electronic instruments with looped sequences. There's also a vintage radio receiver standing on a foot, with which the musicians create analog effects. The band played mostly tracks from their album "Punkt" but also one track from "Tschernobyl": HYDROXIZINUM CITY. Check a video excerpt of "Hel" as they performed it:
"Job" means "fuck" in Russian so the name of the band can be translated in "fucking karma"... A striking name which perfectly reflects the band's polarity "ambient" vs "industrial". It's soft music but it conveys all the violence of modern society. A very impressive set and the first surprise of the festival.
Setlist: Raf, You Are The Key, Brain Processing, Bronte, Hel, Terrorvizja and Hydroxizinum City.
Note that Job Karma also played on Day 2 with the "7JK" project they share with Matt Howden from Sieben.
Check the pictures of the concert by Xavier Marquis here.
Before the BIM Fest, Job Karma gave an interview to peek-a-boo: read it here.
Philippe BLACKMARQUIS
17/12/2012
---