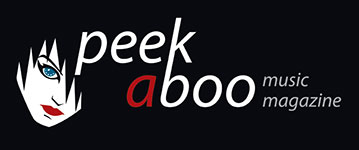 like this cd review
---
MELTED SPACE
The Great Lie
Music
•
CD
Metal/Rock Opera
[70/100]

Sensory Records
08/12/2015, Wim GUILLEMYN
---
Not only Ayreon has a patent on making rock/metal opera's. This classically trained Frenchman Pierre Le Pape has made his third metal opera: The Great Lie. Het got the assistance of seven talented musicians and guest vocalists and The City of Prague Philharmonic Orchestra. Some well-known names are Arjen Lucassen (Ayreon), Sylvain Coudret (Soilwork) and Mariangela Demurtas (Tristania).

The music sounds like symphonic metal with some black and death metal influences. At times this results in strong tracks such as No Need To Fear, that is sung perfectly.

The album is not bad, it is well produced and the vocals are beautiful. But still... the main difference is that these compositions do not grab your scruff as those that are made by Arjen Lucassen. It all sounds a bit too mainstream and the compositions never surprise. That's a bit of a shame, because it's surely not the fault of the star cast. And yes, Arjen can also tell better stories and write more poignant melodies.
Let's say that this record could have been better, but fans of symphonic metal can try it anyway, and they will probably like it. For fans of Within Temptation, Epica or Dimmu Borgir.
Wim GUILLEMYN
08/12/2015
---
Niet alleen Ayreon heeft een patent op het maken van rock-/metalopera's. Ook deze klassiek geschoolde Fransman, Pierre Le Pape, is met The Great Lie aan zijn derde metalopera toe. Met zeven verschillende talentvolle muzikanten, een resem gastzanger(essen)s en The City of Prague Philharmonic Orchestra is aan dit album gewerkt. Enkele bekende namen zijn Arjen Lucassen (Ayreon), Sylvain Coudret (Soilwork) en Mariangela Demurtas (Tristania).

De muziek klinkt als symfonische metal met hier en daar wat black- en deathmetalinvloeden. Het levert bij momenten sterke tracks op. No Need To Fear is bijv.een heel mooi gezongen en vlot rockend nummer.
Het album is niet slecht, het is goed geproduced en er staan mooie vocalen op. Maar toch… Het grote verschil met de werken van Arjen Lucassen is dat de composities je niet zo bij je nekvel grijpen. Daarvoor klinkt het allemaal net iets te mainstream en kleurt het te veel binnen de lijntjes. Een beetje jammer, want aan de sterrencast zal het niet liggen. En tja, Arjen kan ook beter vertellen en meer aangrijpende melodieën schrijven.
Laten we zeggen dat de verwachtingen niet helemaal ingelost worden, maar dat liefhebbers van symfonische metal hier toch wel hun gading zullen vinden. Voor liefhebbers van bands zoals Within Temptation, Epica, Dimmu Borgir en dergelijke meer.
Wim GUILLEMYN
08/12/2015
---