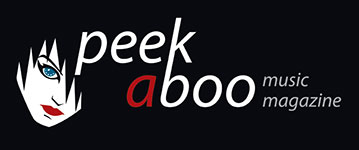 like this article review
---
FABIO VITELLI (HIDDEN PLACE)
Article
10/12/2016, Didier BECU
---
We asked Fabio Vitelli of the Italian dark wave band Hidden Place and martial band Lupi Gladius to tell us about the ten albums that changed his life..
1. JOY DIVISION – Unknown Pleasures
The milestone of milestones. There are no words to explain how great this album is. When I think of Unknown Pleasures, I get emotions in all ways possible. It's just a legendary album!
2. KRAFTWERK – The Man Machine
This is an album that in away is linked with the new wave movement because of the sound and the esthetics. It is complete in every way: from experimental to synthpop. I remember when I saw the album in a record shop for the first time. The artwork was so different. A fantastic masterpiece of the most European band ever.
3. CLAN OF XYMOX - Clan of Xymox
I heard the songs of this wonderful album on a K7 live bootleg.The sound of tape was crappy, but overwhelmed me. When I listened to it I tghought by myself: Oh my god, this is the music for me! An album that is innovative and original. If there is perfection in music, I would surely mention this album. A great work released by 4AD.
4. THE CHAMELEONS – Script of the Bridge
Growing up, when I was child, with early U2 albums, I fell soon in love with this work of The Chameleons. I remember I met a guy (an ex-Chamelons records collector) who sold me the entire discography. This is an album that is complete from start to finish: powerful, melancholic, romantic. It's one of the few albums of which I love all the songs. I will never get tired of listening to this album.
5. COCTEAU TWINS – Treasure
It's difficult to pick one of the albums. Cocteau Twins is just the translation of the word love in music. There is nothing better than this music for a soundtrack about love.Treasure is a fantastic albums. I always get emotions and goosebumps when hearing it. I'm in love with Cocteau Twins, that's it.
6. SLOWDIVE – Just For A Day
Absolutely one of my favourite bands. I love all their albums, but Just for a Day has something more. In one way or another, the guitars remind me of the best synth sounds. When I discovered Slowdive, I thought they had a keyboardist on board! The melodies of this album are perfect in every song. Every song is different and sounds great. It's just a masterpiece, the milestone of shoegaze.
7. ULTRAVOX – Rage In Eden
When you buy an LP and the first song you listen to is The Voice then, you immediately fall in love, it's an hymn of new wave. Pioneers of the scene and Ultravox is the top! The band created my favourite synth bass sound ever. I fell in love with Ultravox from the first listening. The band has a strong impact on me. Without Ultravox, many bands that I love would be unknown. Ultravox are fantastic!
8. DEATH IN JUNE - The Guilty Have No Pride
I heard this faboulous band on a tape first. I got it from a goth girl who insisted that I would listen to it as soon as possible. I consider this album as the most original and the most punk album ever, as a concept with a refined taste and class. I'm devoted to this album,the sound is so unique. I could say that this album creates a new kind of music and Ii still don't know how to call it, maybe neofolk, miltary pop, martial?! What a great album!
9. AND ALSO THE TREES - Virus Meadow
I remember that I bought this album at a super cheap price. It included a 7". It was in love from the first listening. A band so original in all aspects. To me this is one of the few foreign bands that gives me something Italian. The style is unmistakable and inimitable. the poets of music, I love them!
10. NEW ORDER - Movement
This is just a Joy Division album without Ian Curtis. I was attracted by the artwork, so futuristic (I love it!). I still think that if Ian Curtis would have sung the songs, this would sound stratospheric! At the end of the day, I think that Sumner and Hook did a good a job. When I listened to it for the first time, I thought wow, song after song. You will rarely find albums starting with songs like Dreams Never End and Truth.
Didier BECU
10/12/2016
---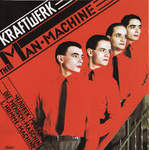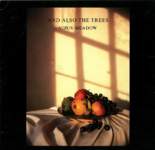 ---