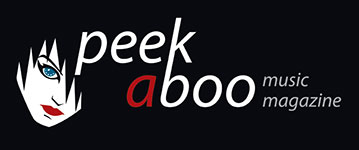 like this article review
---
MARLENE DUMAS
The Image as Burden (Amsterdam, Stedelijk Museum)
Article
[80/100]

04/01/2015, William LIÉNARD
---
Until January 4, paintings of Marlene Dumas were shown at the Stedelijk Museum in Amsterdam. She was born in South Africa (1953) and came to The Netherlands as a young girl to study in Haarlem. Afterwards she settled in Amsterdam. In 1970 she participated in a group exhibition at the Stedelijk and meanwhile there is a "solo room" for her work arranged within the collection.
Work of Marlene Dumas is now in international and private collections around the world and her paintings were shown in New York, Houston, Los Angeles, South Africa, Germany and Japan. In 2012 she received the Johannes Vermeer Award.
The exhibition The Image as Burden provides a broad overview of the work of the artist in the past 40 years. Her subjects are love, death, desire and guilt, but also the versatility of the body and her relationship to her native South Africa. Dumas paints figurative and that is not obvious at a time when photography has appropriated realism. She bases her paintings on photos and changes the meaning and appearance of what was originally displayed. This is very well reflected in the series of portraits of "fallen" celebrities that she made in 2011-2012: Amy Winehouse, Phil Spector, Marilyn Monroe, Bin Laden and his son Omar.
The collection of 21 watercolour drawings of Christ next to relatives and friends of Dumas who resemble him, the life size Magdalena's and the 100 large Models are very accessible, strong and recognizable work.
Until the 4th of January at the Stedelijk Museum in Amsterdam.
William LIÉNARD
04/01/2015
---
Tot 4 januari kon u in het Stedelijk Museum in Amsterdam terecht voor een tijdelijke tentoonstelling over het werk van de in Zuid-Afrika geboren kunstenares Marlene Dumas (1953). In de jaren 70 kwam ze als jong meisje met een studiebeurs naar Nederland en vestigde ze zich na haar opleiding in Haarlem in Amsterdam. In 1970 nam ze deel aan een groepstentoonstelling in het Stedelijk en ondertussen is er een "solo-zaal" voor haar werk ingericht binnen de collectie.
Werk van Marlene Dumas bevindt zich ondertussen in vooraanstaande collecties en particuliere verzamelingen over heel de wereld en ze stelde o.a. tentoon in New York, Houston, Los Angeles, Zuid-Afrika, Duitsland en Japan. In 2012 ontving ze de Johannes Vermeerprijs.
De tentoonstelling The Image as Burden biedt een ruim overzicht van het oeuvre van de kunstenares in de voorbije 40 jaar. Haar onderwerpen zijn liefde, dood, verlangen en schuld, maar ook de veelzijdigheid van de lichaamstaal en haar relatie tot haar geboorteland Zuid-Afrika. Dumas schildert figuratief en dat is niet evident in een tijd dat fotografie zich het realisme heeft toegeëigend. Zij baseert haar schilderijen op foto's en verandert de betekenis en de uitstraling van wat er oorspronkelijk getoond wordt. Dat komt zeer goed tot uitdrukking in de reeks portretten van 'gevallen' beroemdheden die ze in de periode 2011-2012 maakte van o.a. Amy Winehouse, Phil Spector, Marilyn Monroe, Bin Laden en zijn zoon Omar.
In de collectie tekeningen vallen de 21 waterverftekeningen van Christus op naast familieleden en bekenden van Dumas die op hem lijken, de levensgrote Magdalena's en de 100 grote Models, allemaal zeer toegankelijk, sterk en herkenbaar werk.
Tot 4 januari in het Stedelijk Museum in Amsterdam.
William LIÉNARD
04/01/2015
---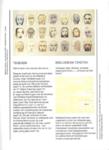 ---