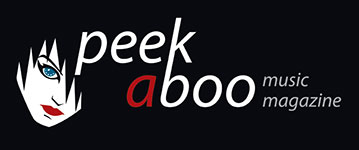 like this album classics review

---
MARNIE
Crystal World
Music
•
Album Classics
Electro Pop
[75/100]

Les Disques Du Crépuscule
06/01/2015, Paul PLEDGER
---
Fans of Ladytron have been eagerly donating money to this lady's PledgeMusic fund, enabling singer Marnie to finally realize her debut solo-album. As you'd expect, Crystal World is cerebral synth-pop not unlike that of her electronic forebearers, if a little more commercial and personable.
Lead track The Hunter has all the cosmopolitan poise you'd expect from an artist who wears kick-ass heels well (see the sleeve) and who trills sweetly, like butter wouldn't melt in her mouth. With Ladytron band-mate Daniel Hunt installed as producer and various Icelandic luminaries aiding the creative process, glistening electronic pop proves to be the preferred direction throughout this bright-eyed album, as does a big chorus or five.
If The Hunter is somewhat straightforward in a Dubstar, Goldfrapp and La Roux stylee, the following track blows it out of the water and turns Crystal World into a serious prospect. We Are The Sea is a slower, moodier stomper that positively begs to be a single, if only singles were cared about anymore (which sadly, they aren't). Like, like, like.
Sadly, the heady heights scaled by We Are The Sea aren't quite reached again, although the likeable vintage romp Violet Affair won me over quickly, while the emotive Laura eschews the usual thudding beats for atmospherics and a momentary and mildly-bewitching climax. A similar result can be heard on the album's strident closer, Gold, also very good.
Marnie's forte, for me, is the more reflective side of her art, rather than the samey 'upfront' middle section of the album, all of which is OK but not jaw-dropping. Still, seven of the ten songs are bang on the money, all of which translates thus: Crystal World is a cut above most pop offerings around at the moment and should be deemed worthy of your attention directly.
This review also appeared on Flipside Reviews
Paul PLEDGER
06/01/2015
---