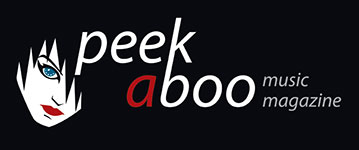 like this cd review
---
EDITORS
In Dream
Music
•
CD
Indie Rock
•
Synthpop
[90/100]

PIAS
14/10/2015, Wim GUILLEMYN
---
Since their debut The Back Room, Editors followed an incredible trail. Because honestly, who would have thought that they woud become the massive band that they are today? On their first album they were indeed that dark guitar band that sounded like Interpol and Joy Division, but today they are far beyond that.

This is due to some fundamental changes: the melancholic touch remains, but sometimes it seems like Editors are somewhat schizophrenic: because one time it's guitar, and other times electro. On In This Light and on this Evening they dared to come up with a very electronic sounding album after making two guitar oriented albums. But the music stayed brilliant and it resulted in the classic single Papillion that conquered the world. After the departure of guitarist Urbanowitz, the successor The Weight of Your Love was not such a strong album. But today, their fifth album is out, and again the synths and keys are king.
The biggest difference with This Light and on this Evening is that all that sounds are much more organic, and they no longer try something new. And so, In Dream has become a warm album in which the songs are central. Opener No Harm is an atmospheric track and a justified single choice. Ocean of Night is a typical piano track as only Editors can make it, with a chorus that certainly will be a hymn at the upcoming concerts.

Forgiveness is a fun song that has all the ingredients to become another catchy single. Salavation floats on synth strings without being too corny. Life is a Fear sounds a bit like Visage, and that is of course mainly due to the synths, but do not worry: it remains an Editors song.

The darker The Law is their fourth single with an excellent contribution of Rachel Goswell (Slowdive). Our Love is melodic, catchy and has superb synth sounds. All the Kings and Marching Orders both sound very theatrical, and you can be sure that they'll do fine on stage. At All Cost is another dark journey into the minds of Smith and his companions.

This album is another step forward compared to The Weight of Your Love. An album that unites their guitar and synth side.
Wim GUILLEMYN
14/10/2015
---
Editors hebben sinds hun debuut The Back Room een ongelooflijk parcours afgelegd. Want zeg nu zelf, wie had toen gedacht dat ze tot de huidige wereldband zouden uitgroeien die ze nu zijn? Waren ze op hun eerste plaat nog die donkere gitaarband die als Interpol of Joy Division klonk, dan zijn ze daar vandaag ver bovenuit gestegen.
Dit komt door enkele fundamentele veranderingen: de melancholie is gelukkig gebleven, maar men heeft de muziek volledig open getrokken en soms lijkt de band wat schizofreen te zijn, want de ene keer is het gitaar, en de andere keer dan weer electro. Op In this Light and on this Evening durfden ze na twee gitaargerichte albums een plaat maken die zeer electro klonk, wat bij een aantal fans de wenkbrauwen deed fronzen. Maar gitaar of niet, de muziek bleef goed en het leverde ons de schitterende single Papillion op die hen de wereldstatus schonk. De opvolger The Weight of Your Love was na het vertrek van gitarist Urbanowitz, wat behoudender en eigenlijk niet over de gehele lijn een voltreffer. Vandaag ligt hun vijfde album in de rekken, eentje die opnieuw de kaart van de synths en keys trekt.
Het grootste verschil met In this Light and on this Evening is dat alles veel organischer klinkt, en dus niet opnieuw een zoektocht naar iets nieuws. Daardoor is In Dream een aangenaam en warm album geworden waarop deze keer de nummers centraal staan. Opener No Harm is een sfeervolle track waarop Tom Smith afwisselt tussen diepe, warme en hoge vocalen. Het was een niet zo voor de hand liggende, maar vanwege zijn prachtige, trage opbouw, wel een terechte singlekeuze. Ocean of Night is een typisch pianonummer zoals alleen Editors ze kan maken, en met een refrein dat het als hymne op de komende concerten beslist ver zal schoppen.
Forgiveness is een leuk nummer dat alles in zich heeft om een catchy single te worden. Salavation drijft op synthstrijkers zonder dat die al te melig worden, en met een briljante zanglijn die het nummer net dat ietsje meer geeft. Life is a Fear klinkt eerder als Visage of een andere gelijksoortige band uit die tijd, en dat komt natuurlijk vooral door de synths, maar geen nood: het heeft het stempel van Editors.
Het meer donkere The Law is hun vierde single en bevat een prima bijdrage van Rachel Goswell (Slowdive). Our Love is melodisch, catchy en heeft opnieuw boeiende synthsounds. All the Kings klinkt net als Marching Orders heel theatraal, en je mag er gif op innemen dat beide nummers het later op de grote podia goed zullen doen. At All Cost is nog één van die treurwilgliedjes die de duistere hersenkronkels van Smith en zijn kompanen ons schenken
Dit album is een stap voorwaarts, zeker ten opzichte van The Weight of Your Love. Een album dat hun gitaar- en synthkant in één album verenigt, en het is bovendien een evenwichtige plaat die ook het grote publiek zal aanspreken, net als de muziekfanaat die op zoek is naar wat meerwaarde.
Wim GUILLEMYN
14/10/2015
---