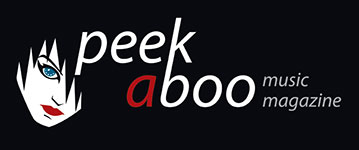 like this article review
---
KLOOT PER W
Ten Albums That Changed My Life
Article
16/10/2015, Didier BECU
---
Writing for a music magazine is fun, but it also opens your eyes. On a Saturday morning I had a telephone call with Kloot Per W. His name sounds indeed quite obscure to most of you, even if you're from Belgium. That's kind of sad as without this man the history of Belgian pop would have been totally different.
Everything started with The Misters, the band that also featured Bert Decorte (Vaya Con Dios) and Patrick De Witte (the famous columnist who died in 2013).
Later Kloot (his real name is Claude Perwez) joined The Employees whose biggest hits were Pick It Up and Popstar and ended up on an LP (Get Sprouts) that you got for free when you opened a bank account (yeah, those things were possible in the 80s). Later Kloot joined Polyphonic Size, The Sam Cooke Singers, De Kreuners, De Lama's and The Belpop Bastards. Next month the Belgian artist will celebrate his 60th birthday and he's still involved in many projects and yes, his heart is still beating for that little devil called music. We asked Kloot what albums or music changed his life…
Hi kids, making a list of ten records that changed my life is an impossible task for me since I've been listening passionately to music from the 50s and I still do. Maybe I start with the artists that immensely influenced me with more than one album, I'll start with my favorite artists and then I will give details about albums and single tracks that are huge in my musical world.
Top of my list are all the albums by The Beatles, yes all of them, except for Let It Be. The White Album is my favorite album of all time. I probably bought it 10 times or more. I can't get enough of that, everything is in there. In my opinion people who say they don't like The Beatles or blues music in general, are on the wrong track and should stop listening to music, there are some things you can't avoid and The Beatles and blues music are two of them, as without those nothing valuable would exist today.

I go for a full 100%, that means I mostly like everything that the following artists have done, except for Neil Young whose work is very variable: The Ramones, Kraftwerk, The Velvet Underground, Led Zeppelin, The White Stripes, The Wailers, Neil Young, Jimi Hendrix, Arctic Monkeys, David Bowie, Mott The Hoople, The Kinks and Patti Smith.
As for best albums I'd say:
IGGY POP - The Idiot/Lust For Life
Actually, I see those two as one album, produced by Bowie and full of new sounds, it has a certain kind of cynical humor that I like. Iggy croons here, and it's far away from the shouting and screaming with The Stooges. And it contains the hits Lust for Life and The Passenger. I first heard it in a basement flat in Brussels with a girlfriend and we played it over and over again.

WIRE - Pink Flag
Every song on this album is a masterpiece of economic playing. A lesson of how less is much more. Seen as the artistic face of punk rock (they were older than most bands). The clever nonsensical lyrics are sometimes very simple like The Ramones in 12XU (covered by my own band De Lama's as Wat De Neuk) The two albums that were released after this album were also quite good, but not as relevant as this milestone, post punk began with this album. Someone asked me once what my greatest punk moment is. Well, the moment punk turned into post-punk!

KING CRIMSON - In The Court Of The Crimson King
Prog rock still has a bad name in hipster rock circles, but this record is an exception. I first heard it on the radio when it was released. It is strange that minds were more liberal in those days of non-formatted radio. A 10 minute track was no problem in those days, why can't we still do that now? I still like the sound of that melotron and the very special tone of Robert Fripp's guitar. The protometal of 21th Century Shizoid Man was and still is a revelation, if you look at the pathological act of shooting selfies no one can deny that Peter Sinfield (lyrics) had some strong future vision on the society. The bombast surrounding this whole album and the joyful experimentation, make this one of the finest albums to come out of the end of the 60s.

WHITE NOISE - An Electric Storm
I heard the track Love Without Sound on a cheap Island compilation that was called London Pop News (it has a bull in a union jack on the cover). I was intrigued by that strange song that had nothing to do with all the rest on the album and it was on another scale than what was released then, this went way beyond Revolution N° 9 (on The White Album by The Beatles) or the electronic sounds by George Harrisson. There was a pop melody in it and song structure, I wondered how they possibly recorded this song, I had no clue but it surely was sexy. I covered it on my album Dr Kloot: History Of The Wrold (Part One) (available on Lowlands)

MOTT THE HOOPLE - Mott The Hoople Live (Full version)
I bought the singles album after I had seen them play at Vorst Nationaal in Brussels (with the Bowie guitarist extraordinaire Mick Ronson) for 300 people. It still is one of the most rock and roll moment of my entire concert years. I liked the unpolished sound and I can assure you that they are far more than just All The Young Dudes. This is pure dumping and shaking rock and roll with clever Dylanesque lyrics and this puts them apart from 90% of other hardrock bands. You hear lots of echoes of Mott The Hoople in the music of Oasis and stoner rock bands. There was something wrong with the singles album, it was cut up and edited, and it did not make any sense to me.

BLUE CHEER - Vincebus Eruptum
JOHN LEE HOOKER- Live At Sugarhill
BUNNY WAILER - Blackheart Man
THE BEASTIE BOYS - Time To Get ill
BLACK SABBATH - Black Sabbath
This is a list, tomorrow it could be a different one, because I listen to old and new music all the time. A comment could be that it contains a lot of 70's stuff, well in my opinion a lot of good music was created back then. There was no hip hop and techno, two music genres that I don't like. No jazz or classical either, I'm a strictly rock/pop person.
If you want to join Kloot Per W's birthday party, click here for details.
Didier BECU
16/10/2015
---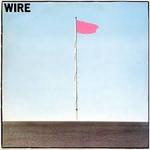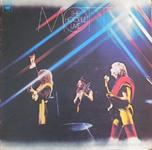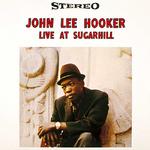 ---