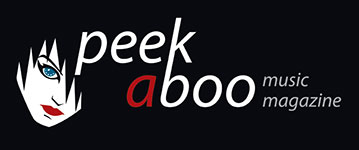 like this cd review
---
BRUDERSCHAFT
Return
Music
•
CD
Dark Electro
•
EBM
•
Future Pop
•
IDM (Intelligent Dance Music)
•
Synth Pop / Electro Pop
[100/100]

Alfa-Matrix
09/11/2013, Filip VAN MUYLEM
---
Super-charity group BRUDERSCHAFT strikes back with "Return"! Just like for the hyper successful "Forever" EP released some 10 years ago, all net profits of this new album will go to various cancer charities for the purposes of research and treatment, and to assist families with loved ones who are suffering from cancer so that they can be there to provide comfort in their time of need.
Famous New York DJ and artist Rexx Arkana managed to gather VNV NATION, COVENANT, APOPTYGMA BERZERK and ICON OF COIL members for the "Forever" EP. Similarly the "Return" album adds his FGFC820 partner in crime Dräcos as a full-time band member and features a host of powerhouse artists and contributors fueled by the vocal contributions of talented singers from renown bands like ASSEMBLAGE 23, BEBORN BETON, HAUJOBB, AESTHETIC PERFECTION, COLONY 5, SYSTEM SYN, SYRIAN and IEN OBLIQUE. Amongst the musicians / songwriters, besides the original contributors of Joakim Montelius (COVENANT) and Sebastian Komor (ICON OF COIL, ZOMBIE GIRL, KOMOR KOMMANDO) we will also notice the contribution of Daniel Myer (HAUJOBB), Johann Sebastian (STATE OF THE UNION) and Maze (BLANK).
"So much has changed in the ten years since this journey began", says Rexx Arkana. "As my father and so many others stricken by cancer have discovered, life doesn't always go according to plan. Neither did this record, but in the end I think we triumphed and the result is worth it. It is my sincerest wish that – someday – we might be able to say the same thing about this horrific deadly disease".
What Rexx pointed out made me review this one! Making promotion for this record should be a major job for everyone. I think nowadays none escaped being touched by cancer or having a close family member been touched by it. I must say that at some point a doctor pointed out at me that I might have some in me. Luckily once it got cut out its seemed to be something harmless. Cancer is well spread, so helping fighting against it is starting a holy war! I hope you all join, read and share the message!
Time to get on with the music, time to focus on the 9 well-crafted and well worked out songs with a very high emotional layer. 'Trigger' is a typical VNV Nation song, with the up-tempo beats and a nice voice. Tom Shear's unique voice is part of "Return" pushing the ASSEMBLAGE 23 singer into the driving seat and also on the upgraded album version of "Forever2013". The sound is very poppy, the voice melancholic. And it's that same magic recipe that triumphantly gets used on every song with each singer perfectly capturing the raw emotions of the lyrics and contributing to the forceful depth of this beautiful album. Whether with Stefan Netschio of BEBORN BETON on the touching "6AM" (sounds a lot like Covenant during a great day in the studio), with Daniel Myer of HAUJOBB for the alluring and intricate "Falling", with Daniel Graves of AESTHETIC PERFECTION for the EBM-pop pearl "Dead Tomorrow" (during this one I think it not also can talk about cancer, but also about a merciful dead on demand). Love the voice, the beats, the melancholic sound, can't say anything else but: FANTASTIC work! SYRIAN's Andylab's take on THE HUMAN LEAGUE's classic cover "The Things That Dreams Are Made Of" is also great, just as 'Goodbye' (IenOblique Vocal or even the version with Colony 5 on vocals: this last one is to me simply the best as the music and the voice sounds as if they are made for each other)... All great songs.
The first edition of "Return" is also available as a limited carton box with bonus disc featuring the remix work of some 12 bands including MESH, FUNKER VOGT, IMPERATIVE REACTION and EDGE OF DAWN to only cite a few.
So read this review, like the idea, share it & buy it... I am sold to this one and the positive action undertaken by simply great artists!
CD 2 – bonus disc only available in the limited carton box edition
Return (IMPERATIVE REACTION remix)
Dead Tomorrow (V1RTUAL D3SCENT remix)
6AM (Noise Suppression Mix by R010R)
Return (MESH mix)
Goodbye (FRONTAL BOUNDARYremix)
Falling (Hopeless Mix by ARMOR)
Trigger (EDGE OF DAWN mix)
Return (CEPHALGY remix)
Falling (ENTER AND FALL remix)
Goodbye (AESTHETIC PERFECTION mix)
Forever (HEAD-LESS mix)
Return (FUNKER VOGT remix)
You can order the full HQ audio download on the Alfa Matrix Bandcamp page or on CD via the Alfa Matrix webstore.
Filip VAN MUYLEM
09/11/2013
---