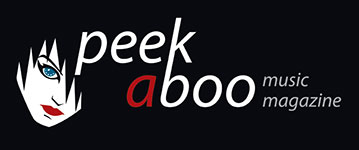 like this digital review
---
DIV I DER
Minimal distraction EP
Music
•
Digital
Cold EBM
•
Dark Electro
•
EBM
[92/100]

Basic Unit Productions
08/11/2013, Filip VAN MUYLEM
---
Don't ask me who this is or other details (mm, one might think it's the new solo project of Haujobb). I just listened to it & got hooked! It's just perfect minimal wave mixed with the finest EBM à la Front242 (early years) & Fad Gadget. It just throws me back in time!
Ok, you get 4 remixes of the same song and the difference between them is musically speaking not that much (for ex 'Le chocolat noir remix has a more PNE-minded influence). The version featuring Jasmin Yas is also not bad, however for some reason I think about Obverse Reality when he sings about his dear. In this one the drums are a bit more upfront. During the Cute Heels remix I think I can almost hear Frank Tovey sing, sounds so like him (but anno 2013 with the instruments from back than).
'Relentless at the heart' gets the Aesthetische remix and that is just awesome (I can hear some clear Front242 influences, even on the vocals & lyrics)! I have heard a lot of remixes from them and by now I just know that they are like the gods of remixes! There is also a radio edit featuring Martin Sax.
I just love this Retro bomb! Played it endlessly!
here's a video:
http://www.youtube.com/attribution_link?a=O0zeZYzM1H-Wkz7zDKO7OQ&u=%2Fwatch%3Fv%3DkBH_mwIhzzI%26feature%3Dshare
Filip VAN MUYLEM
08/11/2013
---