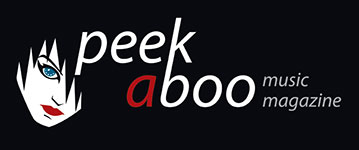 like this cd review
---
PHASENMENSCH
Tagebuch Eines Eremiten
Music
•
CD
Ambient
•
Industrial
[80/100]

Hands Productions
09/11/2013, Chris KONINGS
---
So Hands pulls another newbie out of their sleeve, Phasenmensch's start-up was in 2009 by Wolfram Bange. If my translation is correct, Wolfram's main objective is to conserve, reflect and transport emotions, moments and gratitude. After four digital albums, this is his first physical album and it's all new music...

One thing that strikes me is the diversity of the songs, most Hands albums are unforgiving in that way, often they provide you with at least 70 minutes of one-sided music. And that can get tedious when the genre does not appeal to you... Thus here you get loads of different styles and still the album is very cohesive.

'Rotoskopie' starts very sloooowly but gives a taste of the industrial beats to come, 'Rigorismus' is another slow starter that develops into a myriad of good beats and melodies. 'Thesis' is a lot darker and more aggressive but still the thumping rhythms are held back, I do like the way Wolfram builds up the tension!

With 'Friedlich. Freudlos. Endgültig Neutral' the real industronics start, it's a bit trancy in a Winterkälte way, then Dirk Geiger helps out on 'Nebel', a threatening ambient piece with guitar noise. 'Epoch' and 'Inferno Aus Sand' are also more ambient oriented (in a TG kinda way)... Or how about some Madchester techno in a spooky way? Try out 'Rastlos' if you want a taste of So time for a wake up call with some more harsh beats in 'Anschlag Bei Nacht'.

The remixes also provide for a welcome variation, you'll all know what kind of genre guys like Philipp Munch, Access To Arasaka or Needle Sharing will make... I liked this album a lot so give it a go!
Chris KONINGS
09/11/2013
---