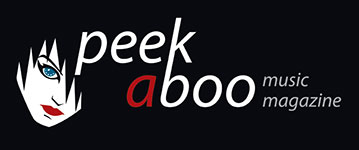 like this vinyl review
---
REGIMEN
S-T
Music
•
Vinyl
Garagerock
•
Post Punk
•
Punk
[87/100]

Gaphals
07/11/2013, Filip VAN MUYLEM
---
Regimen hails from Gothenburg, Sweden. Their self-titled 16 track debut LP is recorded in Evil Grill Studio (Massmord, Skitkids, Irrbloss and Anatomi-71) and runs for almost 40 minutes. Regimen which have raised from the ashes of Commitment Crew (Crucial Response Records / Instigate Records) and have with their hardcore background both evolved and devolved that sound to everything between a snotty frenetic and raw Minor Threat to a melodically sing-a-long styled Masshysteri sounding KBD act. So far the promo chat.
Yet another Swedish power band in action, is my first comment. Two Fingers up in the air kinda Punk with a good attitude and nice sing-a-long moments (at least if you understand Swedish). This band somehow reminds me of Winny Puhh, an Estonian Metal/Punk band. Just a shame that I don't understand any Swedish, but still: this one rocks you out of your socks!
None less but 16 powerful and straightforward played Punk metal with a singer who screams out his lungs and a band that play as hard and as fast as they can. Do you want more? Off course, the repeat funtion is on!
I loved it and been playing it on repeat without getting bored. I had to stop it to go to sleep, or I would have played it for longer!
Great work guys!
For the fans, some audio:
http://gaphals.se/?p=1771&lang=en
Filip VAN MUYLEM
07/11/2013
---