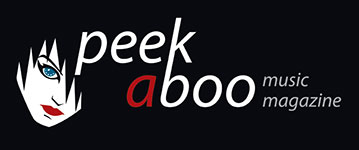 like this cd review
---
LA LUNE NOIRE
ECHOLAND
Music
•
CD
Electro Pop
[85/100]

Self-released
22/01/2014, Peter HESELMANS
---
Echoland is the third album from Victor Verzijl and Sven Volgelzang, known as La Lune Noire, from Dordrecht, Holland.
I saw this band last year in Utrecht, during the Summer Darkness Festival, and I really looked forward to this album.
Echoland is really refreshing and variable in styles: some up-tempo, some very moody. The cd opens directly with the most danceable track of the album 'Bring out your dead'. A real dance floor killer with nice pumping beats, and very hard to sit still. The track reminds me at the 'Scapegoat' from Fad Gadget, don't know why. I think it's the intro voice from Anges d'Angnoir that does it.
The lyrics on the track 'Bodian' are very spooky, and is about ghosts, and especially the question: if we really can talk or feel ghosts. Heavy stuff, but packed with very nice synth loops and some special effects.
Lots of lyrics on this album are about 'Is there life after death?'. The band calls this the 'Echoland'.
In this balance of danceable and intimate, I really like the track 'Whispers of the haunted', a slow electro pop track with lyrics that really have something to say.
My personal favorite is 'The silence in me', it has that typical Dutch sound that I also find in Clan of Xymox. Here is also some choir singing sampled at the end, really like this one.
There's a lot of inspiration on this album,you can spot some Depeche mode, Xymox, Numan, The Cassandra Complex…, but yet an authentic style from this Dutch duo. Call it electrowave or whatever, but it works.
The first complete new cd from 2014, and a very fine opener for hopefully a nice musical year
Tracklist :
1. Bring out your dead
2.Bodiam
3.If not in this world
4.Whispers of the haunted
5.Nothing to fear
6.The silence in me
7.In love with a ghost
8.Lust
9.The waiting game
10.The chosen one
11.Footsteps in the dark
12.Almost slipped away
13.Vidu
Peter HESELMANS
22/01/2014
---