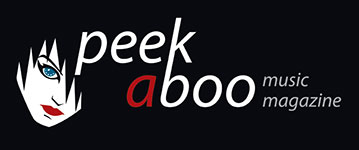 like this movie review
---
JEROEN LEINDERS
Tula, The Revolt
Movie
Historical
[55/100]

A-Film
22/01/2014, Didier BECU
---
It really seems strange when you think about it, but today it's only 150 years ago that humankind banned slavery. It's a subject that make many countries blush, and cinematographers tend to remember them to these terrible facts. In the case of Tula, The Revolt it's rather hard, as the movie has to compete with 12 Years A Slave by Steve McQueen. The Dutch people don't like it, but also their country was guilty of slavery till 1863. This was especially the case in Curaçao, a Dutch colony. Anyone who was born there with a coloured skin was automatically condemned to slavery. Escaping was impossible as Curaçao is an island. This movie tells the sad story of Tula (Obi Abili). Tula is the property of Van Uytrecht (Jeroen Willems). This villain has no emotions for his slaves. For him they're tools that have to work. One day Tula's girlfriend hears that the French government abandoned slavery. As Holland is now controlled by France, he concludes that from now on he and his poor mates are free as well. The slave demands a conversation with the governor, he becomes the figurehead of their revolution.

The Dutch critics were hard when they reviewed Tula,The Revolt. The movie is surely not a masterpiece, but good enough to give it a try though. As the Dutch actors were forced to speak English because this movie has an international cast (Danny Glover is one of them), the result looks a bit too stiff. Director Jeroen Leinders couldn't resist giving his movie a romantic touch, and so this drama is a bit Spielbergesque, of course without the budget and the cinematographic insights from E.T.'s father. The punishments the slaves are getting are so unfair that it will affect every viewer, but still Leinders can't transform these heartbreaking emotions into groundbreaking cinema.

Tula, The Revolt is out on A-Film and available as DVD and Blu-ray.
Didier BECU
22/01/2014
---
Het lijkt vreemd als je er nu over nadenkt, maar vandaag is het pas 150 jaar geleden dat de slavernij is afgeschaft. Het is een onderwerp dat vele rijke landen doet blozen van schaamte en ook de filmwereld draagt zijn steentje bij om hun er daar aan te doen herinneren. Tula, The Revolt moet bij zijn dvd-release wel meteen opboksen tegen de alles verpletterende concurrent (het Oscarkanon 12 Years A Slave van Steve McQueen), maar dat betekent evenwel niet dat deze Nederlandse productie daardoor in de vergeethoek moet geraken. De Nederlanders worden er wel niet al te graag aan herinnerd, maar ook bij onze Noorderburen duurde het tot 1863 vooraleer de slavernij definitief tot het verleden zou behoren.

Het was vooral in Curaçao, een Nederlandse kolonie, waar de mensenhandel welig tierde. Wie daar met een kleurtje werd geboren (zelfs vaak ook halfbloeden) was meteen veroordeeld tot het slavendom. Van vluchten was geen sprake, Curaçao is een eiland. Het verhaal van de ongelukkige Tula (Obi Abili) speelt zich af in 1795. Tula is eigendom van de plantagehouder Van Uytrecht (Jeroen Willems). Deze onmens heeft geen enkel medelijden met zijn slaven, voor hem zijn het werktuigen die dagelijks moeten renderen en dus kan er van enige emoties geen sprake zijn. Op een dag hoort Tula's vriendinnetje toevallig dat de Franse overheid de slavernij op het nabijgelegen Haïti heeft afgeschaft. Omdat Nederland onder Frankrijk staat, concludeert Tula daaruit dat hij en zijn lotgenoten daardoor ook vrij zijn. De slaaf eist een gesprek met de gouverneur en wordt het boegbeeld van de revolutie.

De Nederlandse filmcritici waren bikkelhard met Tula,The Revolt. Een meesterwerk is deze film zeker niet. Omdat de Nederlandse acteurs noodgedwongen zijn om Engels te praten (het is een internationale cast met o.a. Danny Glover) oogt het allemaal wat houterig. Regisseur Jeroen Leinders laat zich ook geregeld verleiden door het nodige vleugje romantiek toe te voegen waardoor dit drama een Spielbergiaans kantje krijgt, weliswaar zonder een torenhoog budget en zonder het cinematografisch vernuft van de vader van E.T.. De beslissingen die de rechtbank uitspreekt gaan wel door het merg en been van iedere kijker, toch weet Leinders die emoties nooit echt te vertalen. Maar toch, ondanks deze kritiek blijft Tula, The Revolt een al bij al aardige film over één van de vele zwarte bladzijden uit de geschiedenis van het mensdom.

Tula, The Revolt is nu uit via A-Film, op dvd en Blu-ray.
Didier BECU
22/01/2014
---
---