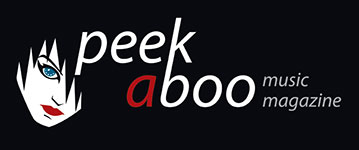 like this movie review
---
ROLAND EMMERICH
White House Down
Movie
Action
[58/100]

SONY SPHE
23/01/2014, Didier BECU
---
Roland Emmerich has always been the ideal man if you're searching for someone who can destroy the world in the most spectacular way. In previous movies like Independence Day or The World After Tomorrow he showed no mercy for our planet. Nah, this German director has not a very bright future in mind for Mother Earth. In his newest movie he limits his hunger for destruction by "only" devastating The White House.

When watching this movie you better don't ask too many questions as afterwards you probably will have a migraine. There's not one second in here that is believable. Unless you believe it's possible that the American president launches a bazooka or that he, just like John McClane, climbs in an elevator-shaft. No, White House Down is just spectacular entertainment with zero brains, and if you can't force yourself to think that way then you surely will push the stop button within some minutes.
John Cale (no, not him from The Velvet Underground, Channing Tatum) always has dreamt of a career as bodyguard from the American president. He has the body and the condition to perform this job, but unfortunately he hasn't enough discipline. His thirteen-year old daughter Emily (Joey King) has a strong fascination for the history of American presidents. She realises that everything her dad tells will be kept to dreams only. But then on her birthday Cale has two tickets for a tour in the White House. Emily is dead happy about this and her dream gets even bigger when she accidentally bumps on president Sawyer (Jamie Foxx). The strongest man of the US is even willing to give a personal speech for Emily so she can put this on her YouTube-blog. But then Emmerich decides he has made enough cinematographic efforts for the romantic souls. Out of a sudden a terrorist blows up the gigantic dome of the White House. The president has to run for his life, but luckily enough he can count on his guardian angel John Cale....

The acting is mediocre. Foxx is not exactly the best actor to perform an American president, even if it's clear that his personage is completely based upon Obama. Tatum's performance isn't his best one either. The supporting cast delivers a far better job, although Emmerich doesn't do enough with their talents. Maggie Gyllenhaal is always excellent and if you need a baddie in your movie then you better bet on James Woods.

It will be a hard job to find one decent word from a film critic about this movie. Not that he cares. Once again he could blew up the White House and according to the sales it looks like the public followed his route once again....

White House Down is out on both DVD and Blu-ray on Sony SPHE.
Didier BECU
23/01/2014
---
Roland Emmerich heeft er intussen al lang een gewoonte van gemaakt om in elk van zijn films de wereld om zeep te helpen. Zowel in Independence Day als The World After Tomorrow heeft de filmmaker maar weinig medelijden met moeder aarde. Neen, de Duitse regisseur ziet de toekomst van onze planeet eerder somber in. Niet dat hij daar erg in heeft, want hoe spectaculairder de wereld ten onder gaat des te beter voor hem! In zijn nieuwste rampenfilm beperkt Emmerich zijn vernielingszucht tot het Wite Huis, ofschoon er al weer een paar kernraketten klaar staan om op andere continenten af te richten.
Bij het bekijken van deze film vraag je je best niet te veel vragen, want geen enkele seconde ervan is ook maar een beetje geloofwaardig. Tenzij je het voor mogelijk houdt dat de Amerikaanse president plots een bazooka afvuurt of dat hij net als Bruce Willis in een liftschacht kruipt. Neen, White House Down is een spectaculaire actiefilm waarbij het verstand absoluut op nul moet staan. Elk streepje daarboven zal genoeg zijn om de stopknop in te duwen, maar voor wie vindt dat sensatie in een film primeert zal dat een zorg wezen.
John Cale (neen, niet dé John Cale, Channing Tatum) is een veiligheidsagent die ervan droomt om lijfwacht van de Amerikaanse president te worden. De spierbundel heeft er wel de conditie en het lijf voor, niet de keiharde discipline. Zijn dertienjarige dochtertje Emily (Joey King) die een angstaanjagende belangstelling voor Amerikaanse presidenten heeft beseft dat het bij haar vader wellicht bij praatjes zal blijven. Op haar verjaardag heeft Cale evenwel twee kaartjes voor een rondleiding in het Witte Huis kunnen versieren waardoor het meisje in de zevende hemel is. Haar droomt wordt volledig waar wanneer ze pardoes tegen president Sawyer (Jamie Foxx) botst. De overenthousiaste tiener kan zelfs het staatshoofd overhalen om hem een persoonlijke boodschap voor haar YouTube-blog te laten inspreken. Maar dan besluit Emmerich dat hij genoeg inspanningen voor de romantische zieltjes heeft gedaan en laat hij de koepel van het Witte Huis door een terrorist wegblazen. De president moet rennen voor zijn leven, gelukkig is er nog de reddende engel John Cale...

Tja, wie zich te veel vragen bij deze blockbuster stelt houdt er uiteindelijk alleen maar een flinke migraine aan over. De acteerprestaties zijn matig. Foxx overtuigt helemaal niet als president (ook al is het duidelijk dat zijn personage net iets te veel op Obama is gebaseerd). Ook Channing Tatum gaat niet volledig vrijuit en zet in White House Down één van zijn zwakste rollen sinds lange tijd neer. Beter is het met de vertolkers van de bijrollen gesteld, ook al doet Emmerich er veel te weinig mee. Maggie Gyllenhaal is zoals altijd schitterend en ook James Woods blijft nog altijd de ideale vent als je een smeerlapje in je film nodig hebt!
Emmerich zelf heeft met White House Down de critici nog maar eens lik op stuk gegeven. Geen enkele filmkenner (wat dat woord ook mag betekenen!) had een goed woordje voor hem over, maar ondertussen heeft hij wel nog maar eens het Witte Huis omvergeblazen en zijn de filmfans hem massaal naar de bios gevolgd. We zegden het al, gewoon entertainment zonder hersenen!
White House Down is nu uit op dvd en Blu-ray en dit door Sony SPHE.
Didier BECU
23/01/2014
---
---