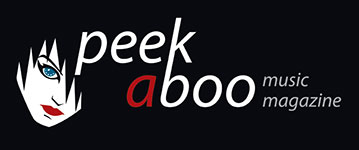 like this vinyl review
---
FIGURE STUDY
Figure Study
Music
•
Vinyl
Cold Wave
•
Dark Electro
•
Minimal
•
Synth Wave
[85/100]

Dark Entries Records
28/01/2014, Pascal VERLOOVE
---
"Figure Study creates a lush sound where haunting vocals echo over dark melodies that reflect an isolated and disintegrating world. Songs flux between dissonant dance numbers and more sparse, somber compositions, each carrying a sense of urgency and modernism."
These words can be found on the website of Dark Entries Records to introduce Figure Study, the eponymous debut album of this new minimal synth male/female duo from New-York (they formed in 2009).
I wouldn't obviously start this review quoting the band label, if it was not describing so well, in just a couple of words, what you should expect from this album. The album sleeve itself, which sometimes can be misleading, is here perfectly in line with the music : all white with stylized grey lines – are those stars ? snowflakes ? cracks on the ice ? Whatever, it's just cold. So, play the record and feel the piercing cold even better.
Besides Bad Side, all other tracks are just composed of one word (Paralyzed, Maze, Divide, Rain) and they immediately call big impersonal cities to mind. It's like wandering in a financial district at 3AM, on a Sunday night of January when it freezes. Spooky black buildings and no living soul around. No colors allowed, just loneliness and the wind.
What about the music then ? Just like those images. Dark, cold, synthetic, urban. But clear and crisp sequences and some dancing parts too. Oppressive and repetitive rhythms, disturbing vocals. All of this does not necessarily paint a pretty picture ? Unless you really like that style !
If you do, you'll find this album extremely enjoyable, it may even recall some good moments of Front 242 [Geography], early OMD or, much more close to them in time, space and style, their NY neighbors Xeno & Oaklander.
So, nothing precisely brand new under the dark cold skies ? Maybe not, it's even more like a trip back to 1980, but nonetheless a very promising and appealing debut album and it would be a shame to miss it if you're into that kind of music.
Selected tracks : Wait / Maze / Interaction / Station / Rain.
Pascal VERLOOVE
28/01/2014
---